Kevin Newman, Criminology, Undergraduate
University College would like to celebrate the graduation of Kevin Newman with his undergraduate degree in Criminology.
Freshly graduated in 2016, Kevin accepted a job with campus's University Police, believing that would be the extent of his future involvement with education: "I never thought I'd go back to school but here I am." Kevin decided to continue his education and earn a secondary undergraduate degree—this time in Criminology—by taking advantage of UWG's TAP program.
In addition to receiving two separate degrees from West Georgia, Kevin also met and married his wife who is a UWG alumnus. When asked about his experience at UWG, Kevin had this to say, "It's been an incredible dream. Can't wait to further my education here."
We are hopeful to retain Kevin as he continues his education in Criminology as he pursues a Master's degree.
Jessica Horvath, Criminology, Graduate
We want to congratulate Jessica Horvath on graduating with her Master's in Criminology! She arrived at the University of West Georgia after completing her psychology degree. She selected the Criminology program because it allowed her to combine the psychology of human behavior with her passion for criminal justice. Jessica was drawn to the variety of specialized course offerings and a degree that could be completed fully online. She said, "I had an incredible experience with online learning, which allowed me to work and study at the same time, while also promoting so much interaction with my classmates and professors, and stimulated significant conversations and knowledge."
The program deepened her love for criminology, while teaching her how to professionally write papers, develop research, connect theory to behaviors, and understand the impacts of the criminal justice system. She even said that "during my studies at UWG, I grew to become a much more successful writer, and actually wound-up loving writing—something that I despised previously!"
Jessica's favorite thing about West Georgia has been the professors, who she found readily available for communication despite taking online classes. She said "One professor in particular was incredibly influential to my journey here at UWG—Dr. Hupp Williamson. When I took her Human Trafficking class my first semester in the program, I realized that my passion for criminology has led me to seek a career in Human Trafficking on a Federal level. I continued to take her for several more classes and just continued to learn so much from her, and eventually sought her advice and guidance in my pursuit of post-graduate plans." Overall, Jessica feels that her experience at UWG has taught her "so much about criminology, myself, and potential career-changing opportunities."
We wish Jessica well in her next steps of attending a PhD program with the ultimate goal of working in the federal system to help human trafficking victims and bring down traffickers!
Keilani Cannister, Criminology, Undergraduate
Keilani is an international student from Curaçao, who speaks four languages fluently: "Papiamentu, Dutch, English, and Spanish. Papiamentu is my native language, which is a mixture of Spanish, Dutch, English, and Portuguese." She found her way to UWG after receiving her Associate degree in New York. She majored in Criminology, because she has "always found criminal investigations fascinating". Keilani's future plans are to travel before pursuing a graduate degree.
Jennifer Daum, Organizational Leadership, Undergraduate
Jennifer was a non-traditional student, who began her academic career at UWG in 1990. She returned to West Georgia after a twenty-year hiatus in 2010 where she began pursuing her dream of completing her Bachelor's degree. A health struggle put her education on hold in 2013, but she was able to recover and return in 2018. She revealed that one of the perks of her program was "[b]eing able to attend classes while working a full-time job" thanks to Organizational Leadership being exclusively online. Jennifer's next step is to pursue a career with Teach Georgia.
Taylor Bradfield, Political Science, Undergraduate
We want to congratulate Taylor Bradfield for successfully completing her Bachelor's degree in Political Science.
Taylor decided on UWG in Fall 2017 after touring our campus during a Preview Day event: "[J]ust being able to get a feel of campus was so cool. At the time UWG was the only school to really give me an in-depth look at what campus life may look like." She was able to connect with fellow students and grow lasting friendships.
Deciding on a different career trajectory than most of her family (which are employed in the medical field), Taylor developed a passion for Political Science. "I never thought I'd love politics the way that I do," said Taylor, "and honestly by majoring in Political Science I was able to get the knowledge about it that my family couldn't provide." She loved her classes, "especially the pre-law ones because they were challenging and also very informative."  
Taylor's future goal is law school with a focus in family law, specializing in child advocacy. In preparation for law school, Taylor spent the summer of 2021 interning: she interned at the Georgia State Capitol and with a law firm dealing in immigration. "I liked working at the Capitol," said Taylor. "Watching the process of bills being made and even being able to help research one of the bills that was being considered […] was fun and so surreal. I got to sit in on committee meetings and interact with people like the Governor, state senators, and state representatives." While her internship at the law firm wasn't "glamorous", "it was a step toward [her] goals and aspirations". 
We are so proud of Taylor and wish her the best in all her future endeavors!
Kaitlin Barrett, Organizational Leadership 
Kaitlin Barrett works as a full-time healthcare worker who has to travel for her job. In 2018, she decided to advance her education with a master's degree in Organizational Leadership here at West Georgia because the program's focus is on "communication, ethics, organizational development, project management, and leadership" and that "fit well with [her] career goals". The fact that the program was online only added to the appeal: "I was an online learner 100% of the time in order to continue working full-time." She feels as though the program will help her with her future endeavors in leadership: "UWG's program taught me a great deal about being the best leader that I can be."
Being an online student does however have some drawbacks. Kaitlin was unable to take advantage of all of the events West Georgia offers each semester. She wished there were even more things that online students could attend: "I traveled a lot and was unable to attend any events."
The one piece of praise that she has to say for West Georgia were the advisors. Kaitlin genuinely appreciated all of the help she received from her advisors as she worked her way through her program: "The advisors were so helpful! My best experience was the helpfulness I received from my advisor." 
She will be continuing her education at Clayton State University for a degree in Business Administration. Good Luck, Kaitlin!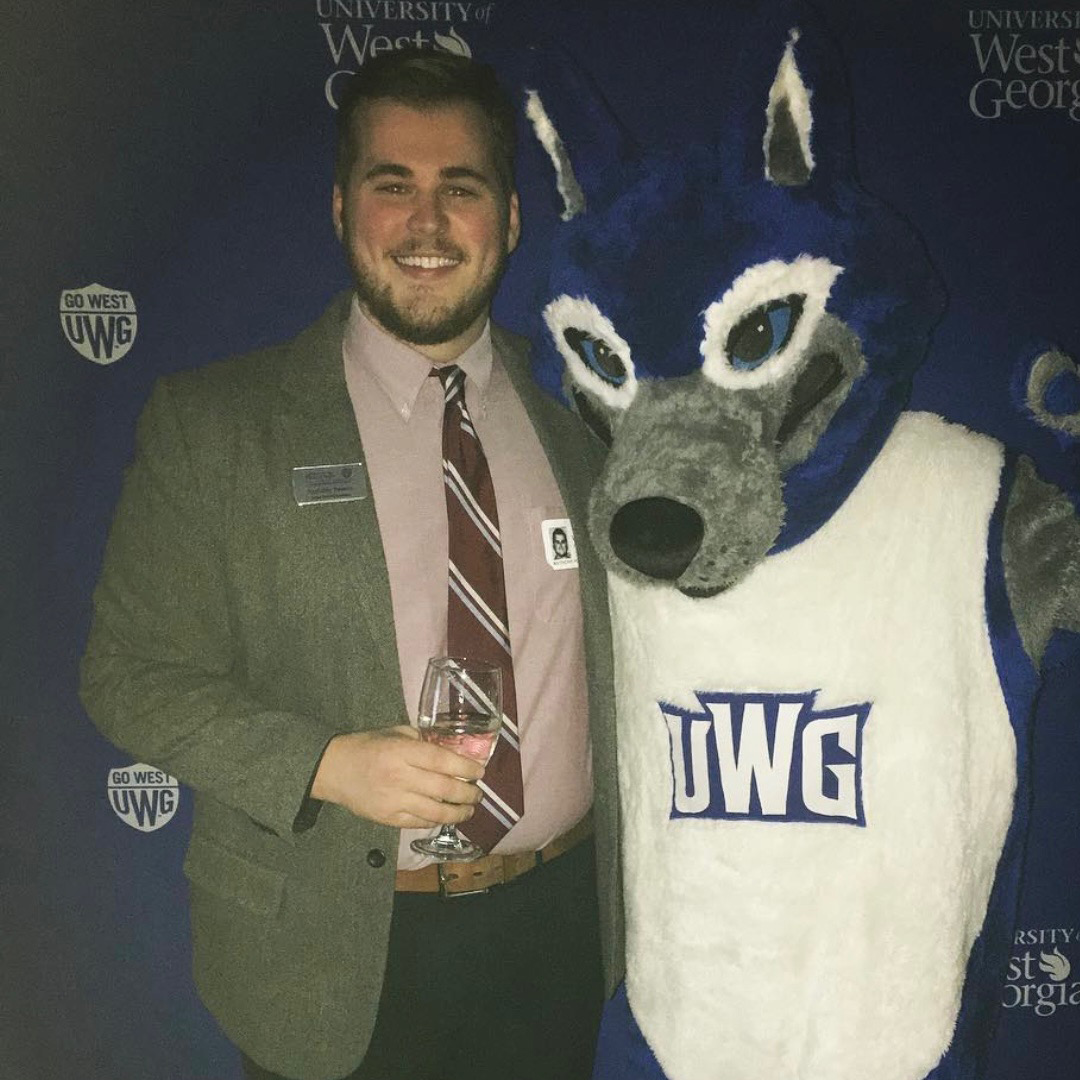 Anthony Powers, Organizational Leadership, Undergraduate Student
Anthony Powers started his journey at UWG as an employee instead of a student. He has worked for the University of West Georgia for the last 12 years in various departments – Financial Aid, Bursar's Office, and Undergraduate Admissions: "My time at UWG has been unique, because I am an Adult Learner and a full time professional here." After working at UWG for 6 years, Anthony decided to take his coworkers' advice and advance his education, which eventually lead him to earning a Bachelor's in Organizational Leadership. Anthony opted for this program because it was just as broad-reaching as his experience as an employee on campus: "My experience as a full-time professional has been very broad and I've learned many different areas of campus extensively. I wanted a degree that would match that."
Anthony's experience as both staff and student has enabled him to encounter at lot of different people across campus. The one thing he has to say is that it's very clear that people working at UWG want the students here to succeed: "There are a lot of people on this campus who REALLY care about the success of our students." He is happy with the role he gets to play in his working for Admissions, because he's in the position to open opportunities for students that may seem risky on paper: "I helped a freshman student get admitted through a conditional program - they didn't meet minimum requirements. After two semesters, I received a letter in campus mail from the student saying, 'Thank you for believing in me, I made all A's and B's this semester and plan to make all A's next'."
He plans to continue his work with helping students for as long as he's at West Georgia: "At the end of the day, I am happy to call myself an [alumnus] of UWG, and I hope to continue with my career here – making positive change for the students we serve."
We celebrate Anthony's success!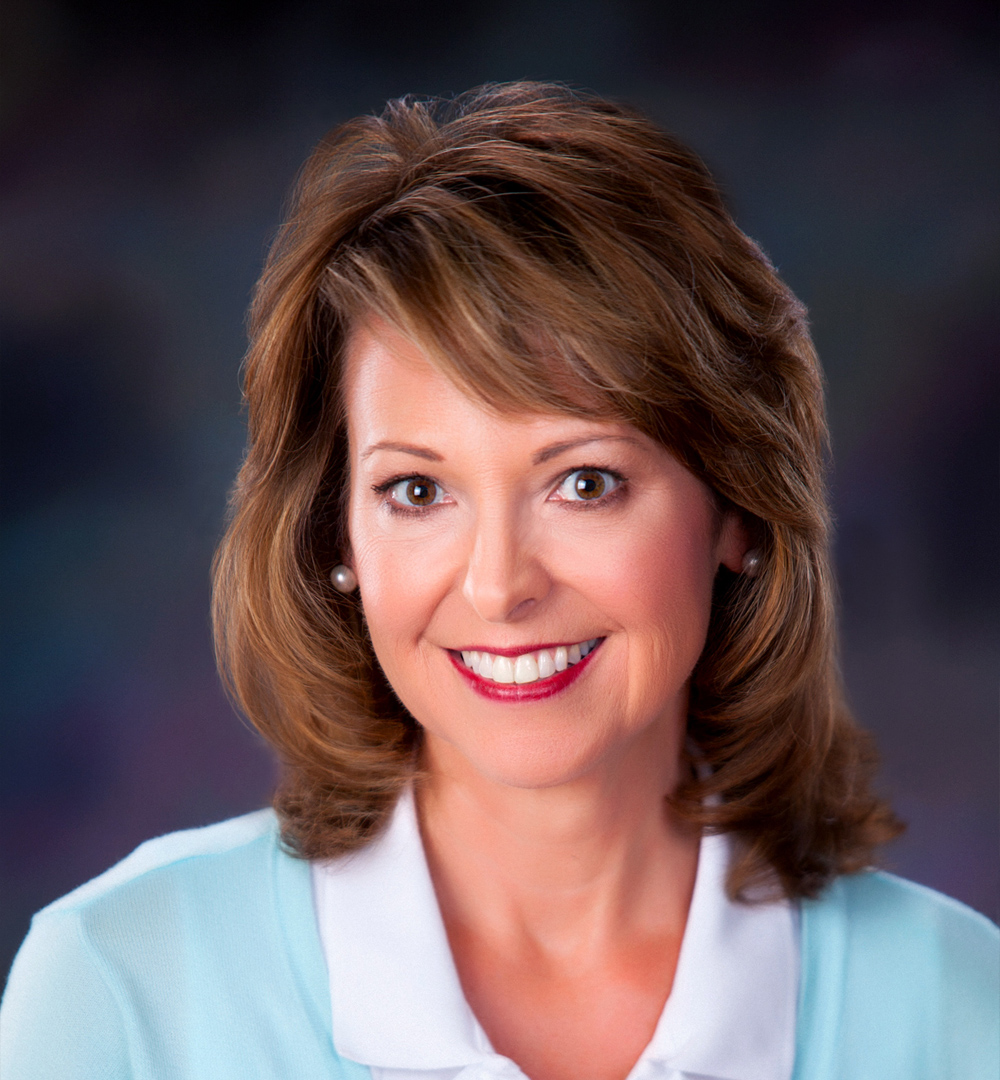 Sandra Huey, Organizational Leadership, Undergraduate Student 
University College is happy to celebrate the success of Sandra Huey! She was a student at West Georgia prior to her graduate work but had left due to personal reasons. She thought she would never return to UWG, but she eventually got a job here in Human Resources. When she decided it was time to resume her studies, Dr. Juanita Hicks, UWG's past Associate Vice President and Chief Human Resources Officer, lent a helping hand: "Dr. Juanita Hicks helped to get me started back to school, connecting me with the right people to help me on my way." She chose the Organization Leadership program because it fit "exactly what [she was] responsible for across campus".
She has a long history of roles in leadership. She worked with the Georgia Federation of Women's Clubs as the Junior State President, where she "raised $25,000 for Canine Companions for Independence for a veteran". She also served on the Tallulah Falls School Board of Trustees, where she "raised funds for the three flags that stand at the entrance of the school".
When asked if she had anyone on campus that helped contribute to her academic success, she could only say great things about her advisors: "Dr. Sal Peralta is an excellent teacher and encourager. He was my first advisor and helped me get started and excited about school. Jennifer Stewart, advisor. I cannot say enough about her. She helped me in so many ways and is now a friend."
Sandra plans to use her new degree to help her in her job with Human Resources. When asked if she would continue to academically advance, she responded, "I have enjoyed my time at UWG, and I am currently thinking about continuing my education by earning a master's degree through the Richards College of Business. Right now, however, I need a break. […] I want to take time to reflect, but not to slow down. […] What's next? We shall see…."
Reagan Freeman, Criminology, Graduate Student
We want to congratulate Reagan Freeman on graduating with her Master's in Criminology. She arrived at the University of West Georgia because the Criminology program is "the best in the state," which enabled her to fulfill a "passion" she has had for a while. She specifically enjoyed classes with Professors Kelley Christopher and Dr. Gavin Lee. She felt that they were simply "the best".
Her favorite thing about West Georgia is all of the diverse opportunities they have available: "My absolute favorite thing about UWG is how eventful they are. There is always something going on here. I love the diversity and how they appeal to everyone."
Her next step is attending Mercer School of Law!
David Neal, Criminology, Graduate Student 
University College is proud to announce the graduation of David Neal, who has just completed his Master's in Criminology after being out of the academic field for over twenty years: "I have been employed in law enforcement for twenty-six years and wanted more knowledge to serve my community with." He was draw to West Georgia because the online program allowed the least amount of disruption to his day-to-day schedule: "The online program fit perfectly with the other demands of my life."
His favorite thing at West Georgia has been the professors in Criminology. When asked to choose just one, he replied, "This is a hard question as I have enjoyed all of the professors that I have had. If I had to pick one, it would be Kelley Christopher. She interacted well with the students, and it was obvious that she cared about the student's success in her classes."
Congratulations, David! We can't wait to see you at graduation.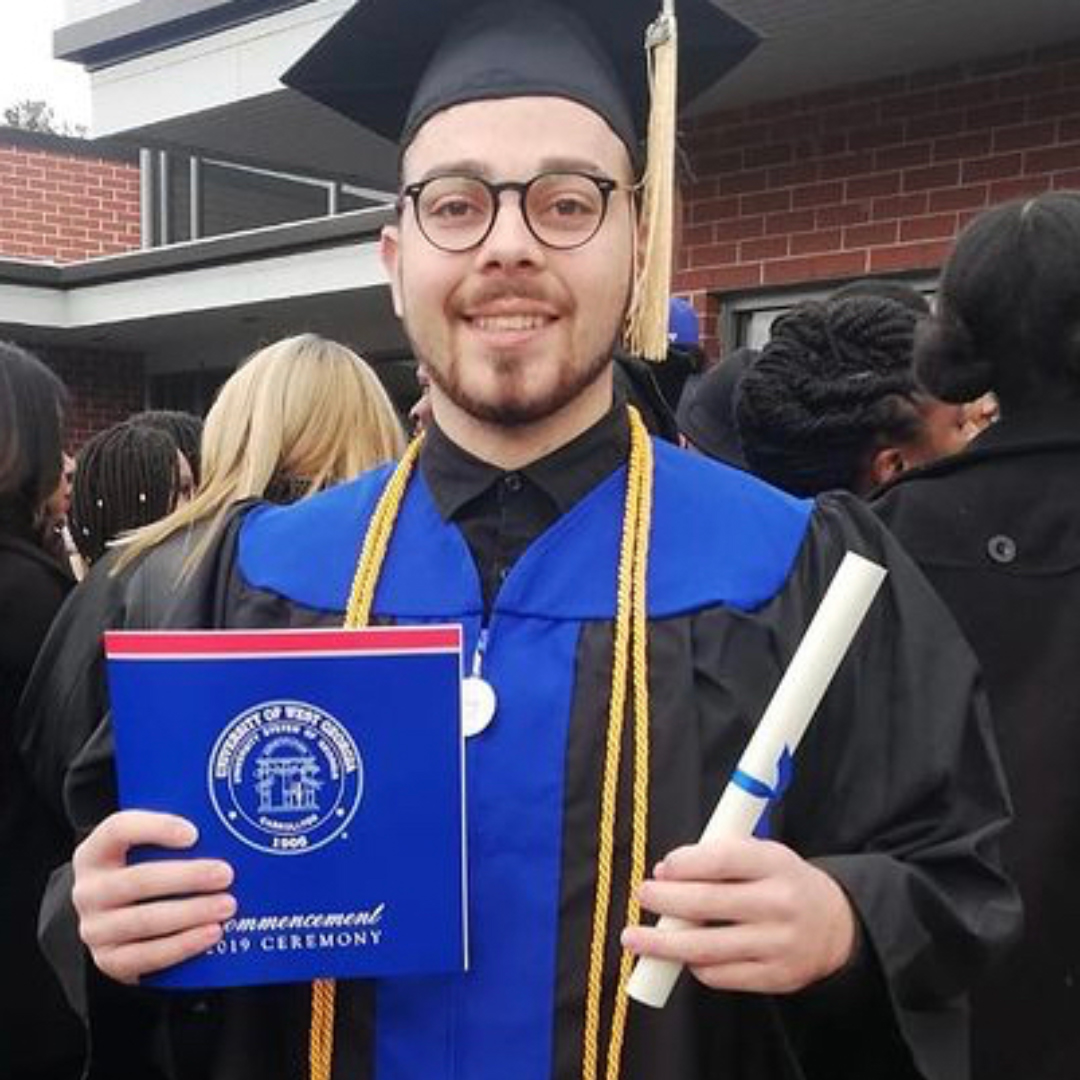 Riccardo Rossi, Criminology (Graduate)
Born and raised in Italy, Riccardo decided to come to the United States because he wanted to study Criminology. After earning his Bachelor's in 2019, Riccardo decided to continue his education at UWG to earn a Master's in Criminology.
Since he was a child, he's been fascinated with solving crimes or understanding why people commit crimes, and he "…knew that [at the moment] the United States was the best country for a Criminology major with the most advance techniques and research." At 18, during a visit to Atlanta, he came and visited the University and the office for International Student Admissions and Programs. During his visit, Riccardo said he enjoyed the smaller feel of the campus and how everything is in walking distance; so, when he was offered a scholarship to attend UWG, it made his decision very easy.
While there were certainly some learning curves in the beginning, Riccardo said he's never felt like he really struggled at college: "People are amazing here. I made a lot of friends my first year that are still friends now after four or five years. That really [helped]. I wasn't the only international student. Like here at the university, they have a great international program. …[E]very semester different international student will come and I would [get a chance to] meet new people…. I had an amazing time."
Riccardo could not name a single favorite professor in Criminology; instead, he credited many of them for the diverse backgrounds and experiences: "All the professors have something special, something different." Using what he has learned, he is hoping to become a crime intelligence analyst and eventually obtaining a job for Interpol or the United Nations in hopes that he can "… share the knowledge I gained here in the United States and make a difference in the world because my opportunity here—like I was lucky to get it—and after studying Criminology, I've become very aware that not many people get so many opportunities, so I would like to make a difference for these people."
In Italy, Riccardo said, graduation is not nearly as big of an event, so when he earned his Bachelor's degree in 2019, he was thrilled to celebrate: "Luckily, like my family managed to come to Carrollton, so they were able to watch my graduation. I was able to make them proud, so I was happy that I was able to make them proud. It was a really nice experience… The celebration in the US—It's really beautiful." We hope you get another beautiful celebration this year, Riccardo. We cannot wait to see what your future holds!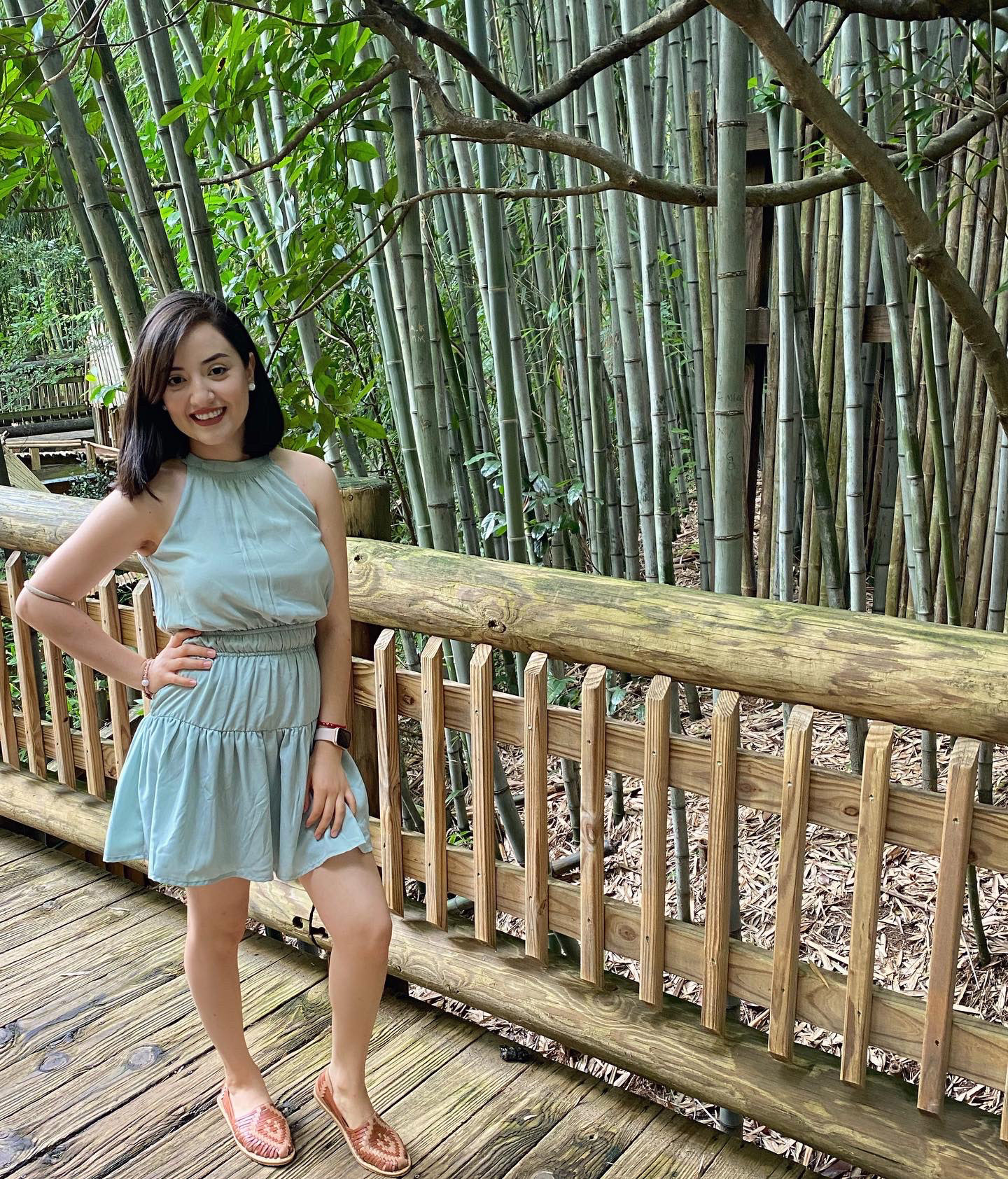 Alondra Ayala Nunez, Political Science (Undergraduate)
Alondra is ready and excited to graduate this May from the University of West Georgia with her Bachelor's in Political Science, but this isn't because she's ready to leave West Georgia or her professors. In fact, her biggest regret was not originally starting at UWG: "I really like the school's environment. … [T]he set up and the students are really welcoming and nice."
Raised in Mexico until she was in the seventh grade, Alondra originally attended Georgia State, but she found herself wanting a smaller environment with professors who cared about individual success. Luckily, she found that at UWG: "The professors were amazing. I just really liked it."
She decided to major in Political Science, because she had an interest in "the whole governmental system": "It's nice to know more about it and how laws work, the process and everything. And I plan to go to law school, so Political Science was the most popular major.
Looking into Emory for law school, Alondra is really proud of herself for passing Dr. Tom Hunter's classes, including constitutional law: "He is a tough professor, but you'll learn, and he prepares you. So, I am really grateful for his classes. If I had been at West Georgia [at the start of my college career] I would have had the opportunity to take him in more classes." For students just starting out, Alondra wants to advise them to "just push through, and if you want it, just work for it, because I feel like it is worth it in the end." Congratulations to Alondra for pushing through and working for it! We're so proud of you!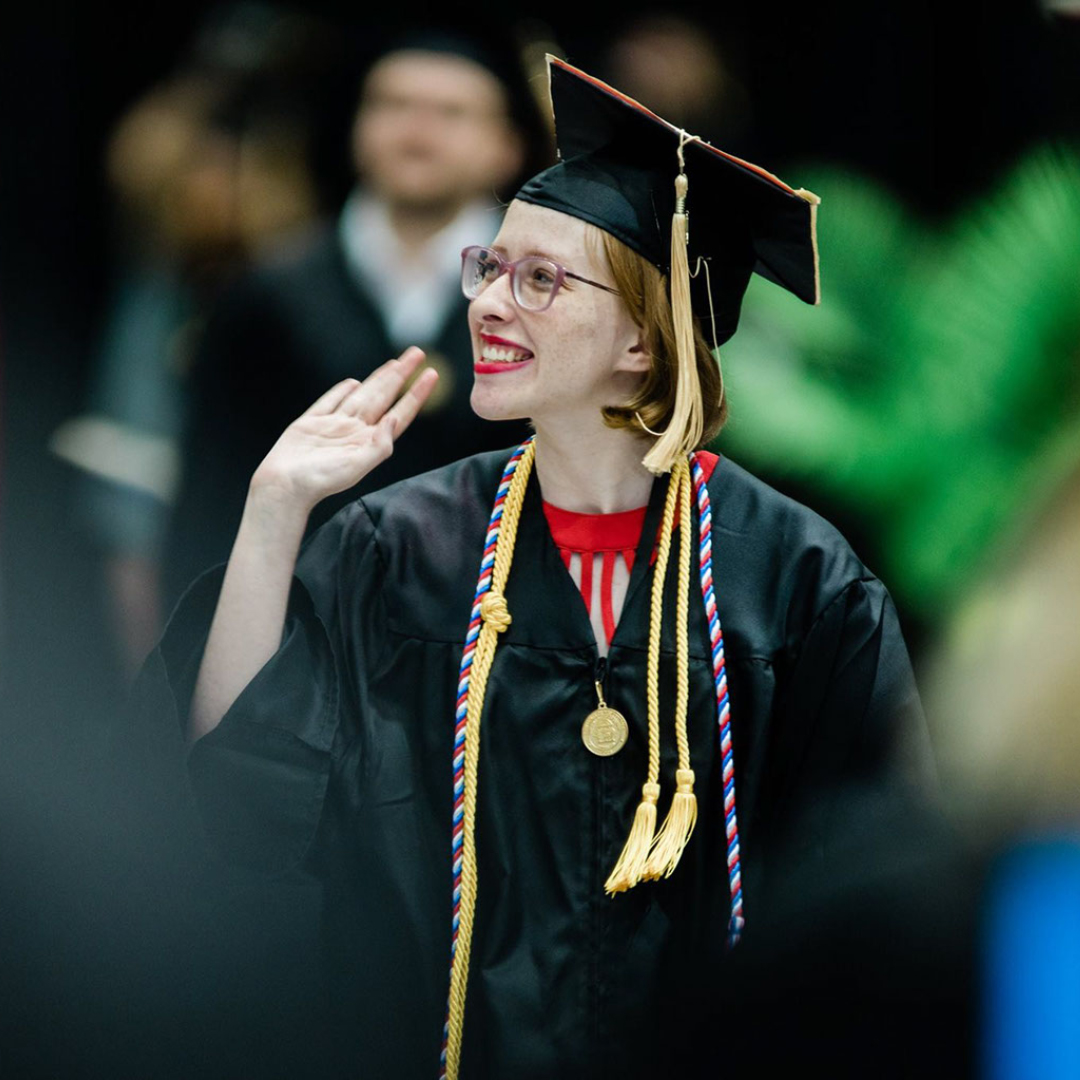 Sadie Creel, Criminology (Graduate)
Sadie Creel—who already "Went West" once—returned to UWG to earn her master's degree in Criminology. Originally from Lawrenceville, Sadie decided not to follow the same path as her high school classmates as they journeyed to UGA for her undergraduate degree. Sadie already had a tie to West Georgia—her sister had earned her specialist degree at UWG—and when Sadie discovered West Georgia was the only school to have an actual criminology major (instead of something like a minor in criminology with a major in sociology), she knew this was the place for her.
Keeping the trend of using her family as a barometer, Sadie chose criminology because many of her family members had been involved in the criminal justice system: "It kind of got me interested because I understood that they were not bad people, but they're not necessarily making good choices." She sought to understand why, even when raised in the same household, hers and her family members' choices differed so vastly. She soon discovered that criminology is "way more fascinating and way more complicated" than she originally thought and found herself hooked.
Sadie knew from the beginning she did not want to be a police officer and was a bit concerned about what other career paths were open to her. That was until her Survey of Criminology course, in which Dr. Lee "Mike" Johnson showed her the numerous opportunities available in criminology; this, along with his thorough explanation of the research process, kept her involved and interested in continuing with criminology. Her love only grew with her courses as she dove into controversial topics and analyzed both sides of an argument. One such example of discussing controversial topics was in her human trafficking class with Dr. Sarah Hupp-Williamson, in which one topic—the discussion was the decriminalization of sex work—required students to "research the facts for ourselves and synthesize all that information."
Sadie looks back fondly at her first graduation since she and her sister were the first to graduate in their family: "My sister was the first one in our family to go, and I got to continue the legacy. But I kind of made my mom's dreams come true and to have her there… seeing me after all the years she gave me support… that is probably the best memory."
Sadie will get to add another favorite memory in May: graduating with her master's degree in criminology. As usual, Sadie is keeping her eye on the prize and moving to earn her PhD from University of Nebraska at Omaha, one of the top 15 criminology programs in the nation. She knows she's going to miss everyone at UWG: "I felt really close to some professors here, and, I mean, that's why I came back here a second time, because I knew who I was dealing with and I knew they would support me. So, it's going to be hard. I'm going to miss everybody."
We will miss you, too, Sadie, but we are so proud of you and cannot wait to see what your future holds!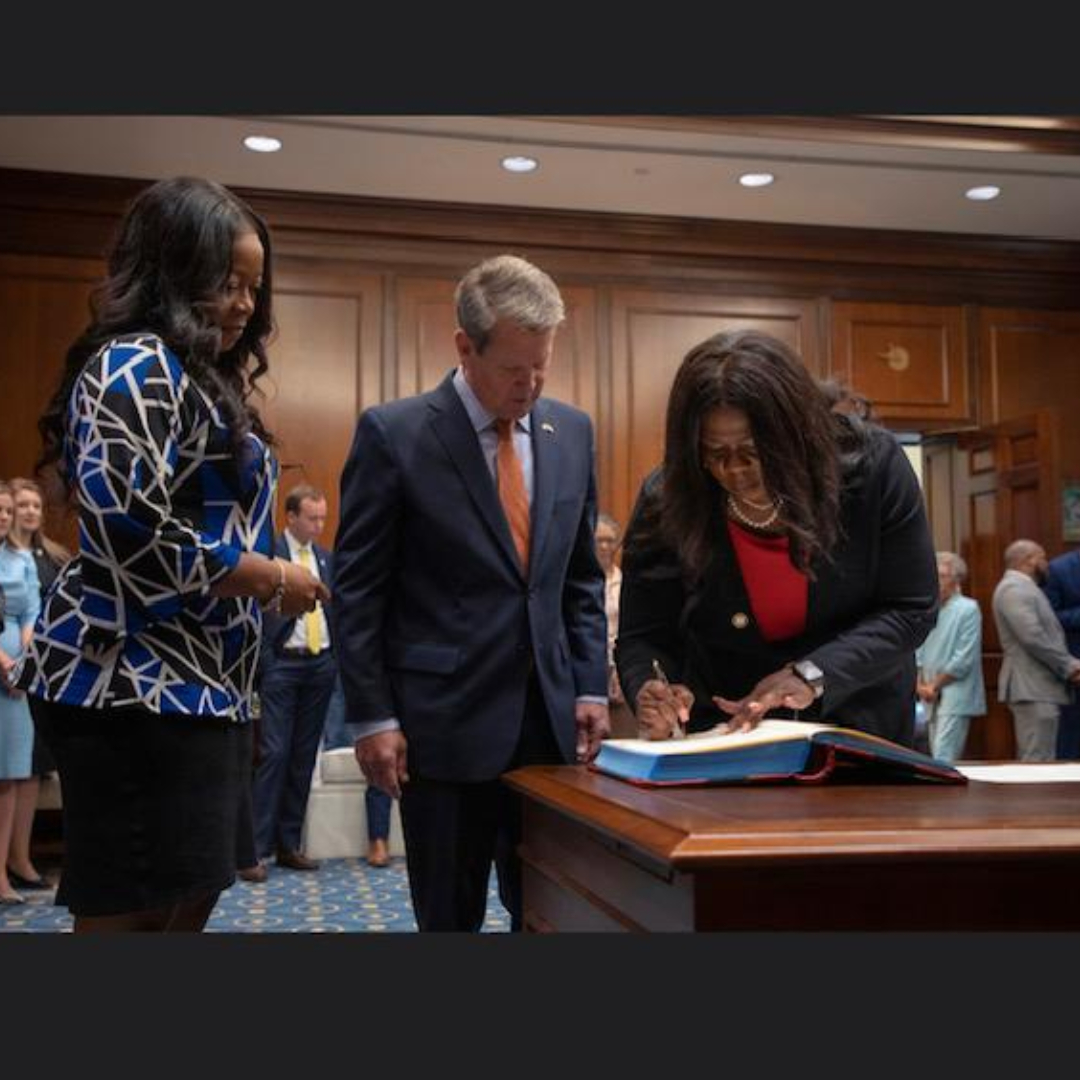 Shawnzia Thomas, Public Administration (Graduate)
University College and the Department of Civic Engagement and Public Service are excited to announce that one of our alumni, Shawnzia Thomas, has been appointed as Georgia's new Chief Information Officer and Executive Director of the Georgia Technology Authority.
In 2019, Ms. Thomas served as a Commissioner on the Georgia Commission on Equal Opportunity's Advisory Board as well as a member of the Hospitality Ministry at Chapelhill Church in Atlanta. Looking to advance her education, trusted friends and UWG alumni recommended the Master's of Public Administration at the University of West Georgia. Shawnzia found it was a perfect fit, particularly considering its online availability. 
While being online prevented her from experiencing the campus environment, Shawnzia had nothing but praise for her professors and program: "The MPA program at UWG has some of the BEST professors around. There is no way to choose just one favorite. I can say that Dr. Sooho Lee and his team really take pride in what they do and each student."
Shawnzia entered the University of West Georgia with an impressive resume in public works for the state's government. She served as the Commissioner/Director of the Office of Secretary of State's Corporations Division, where she "spearheaded the implementation of an innovative filing system for businesses. The eCorp filing system has been instrumental in the state of Georgia being named the best state in which to do business for the past three consecutive years by Area Development." As the Executive Director of GCEO, which she was appointed in 2019, she "enforced the Georgia Fair Employment Practices Act and the Georgia Fair Housing Law to safeguard Georgians from discrimination in housing and employment." She transitioned into the role of the Assistant Deputy Commissioner of Georgia's Department of Human Services (DHS), where she led Georgia Gateway, "which is the integrated eligibility system that is responsible for issuing social service benefits to over two (2) million Georgia citizens. She has been newly appointed the State Chief Information Officer (CIO) & Executive Director of Georgia Technology Authority (GTA) as of July 1, 2021.
Her advice for those interested in working in the public sector: "Get into the Public Administration program because it deals with every aspect one may encounter in the public sector arena. If you can get into a job of a policy analyst, that would be a great place to start."