Kaitlin Barrett, Organizational Leadership 
Kaitlin Barrett works as a full-time healthcare worker who has to travel for her job. In 2018, she decided to advance her education with a master's degree in Organizational Leadership here at West Georgia because the program's focus is on "communication, ethics, organizational development, project management, and leadership" and that "fit well with [her] career goals". The fact that the program was online only added to the appeal: "I was an online learner 100% of the time in order to continue working full-time." She feels as though the program will help her with her future endeavors in leadership: "UWG's program taught me a great deal about being the best leader that I can be."
Being an online student does however have some drawbacks. Kaitlin was unable to take advantage of all of the events West Georgia offers each semester. She wished there were even more things that online students could attend: "I traveled a lot and was unable to attend any events."
The one piece of praise that she has to say for West Georgia were the advisors. Kaitlin genuinely appreciated all of the help she received from her advisors as she worked her way through her program: "The advisors were so helpful! My best experience was the helpfulness I received from my advisor." 
She will be continuing her education at Clayton State University for a degree in Business Administration. Good Luck, Kaitlin!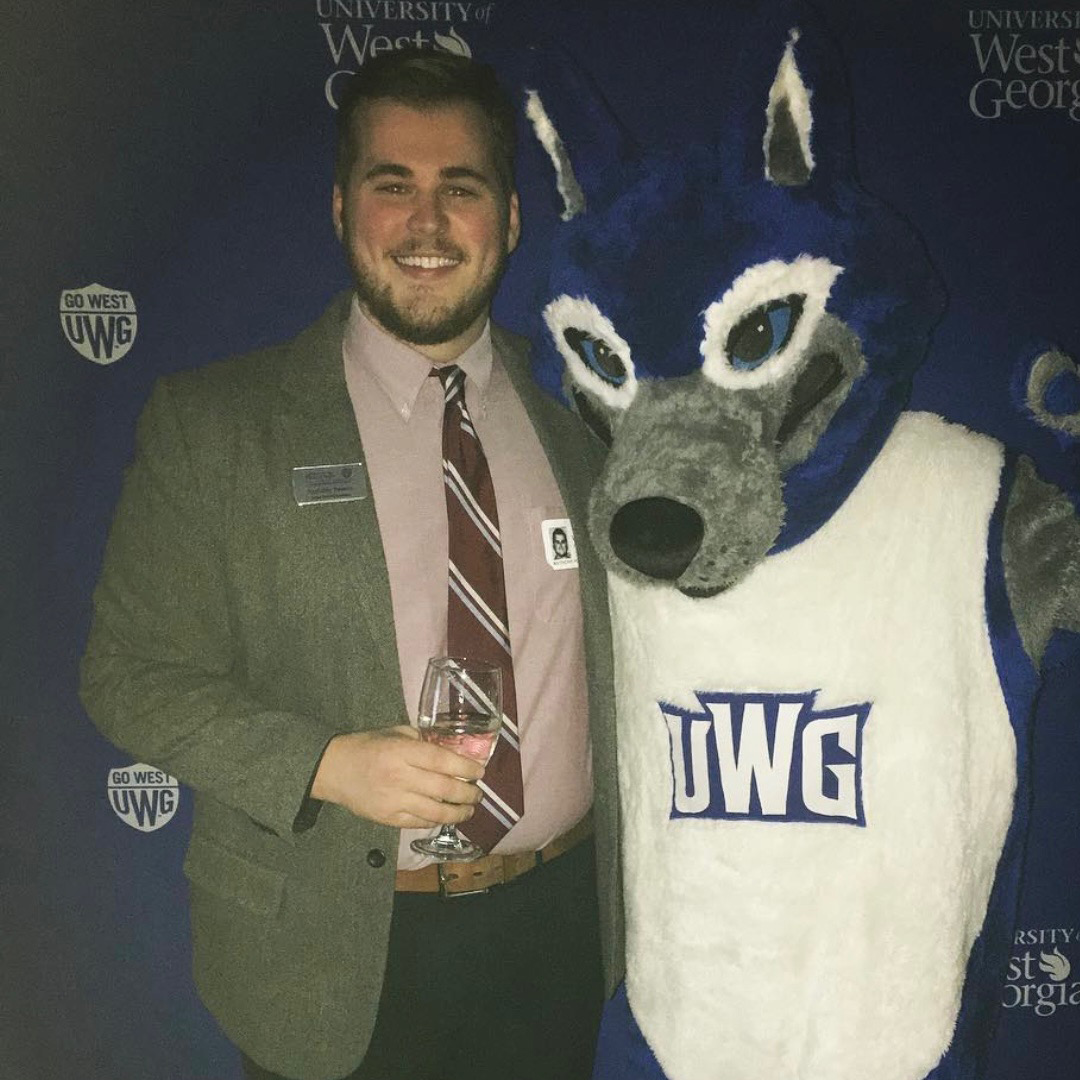 Anthony Powers, Organizational Leadership, Undergraduate Student
Anthony Powers started his journey at UWG as an employee instead of a student. He has worked for the University of West Georgia for the last 12 years in various departments – Financial Aid, Bursar's Office, and Undergraduate Admissions: "My time at UWG has been unique, because I am an Adult Learner and a full time professional here." After working at UWG for 6 years, Anthony decided to take his coworkers' advice and advance his education, which eventually lead him to earning a Bachelor's in Organizational Leadership. Anthony opted for this program because it was just as broad-reaching as his experience as an employee on campus: "My experience as a full-time professional has been very broad and I've learned many different areas of campus extensively. I wanted a degree that would match that."
Anthony's experience as both staff and student has enabled him to encounter at lot of different people across campus. The one thing he has to say is that it's very clear that people working at UWG want the students here to succeed: "There are a lot of people on this campus who REALLY care about the success of our students." He is happy with the role he gets to play in his working for Admissions, because he's in the position to open opportunities for students that may seem risky on paper: "I helped a freshman student get admitted through a conditional program - they didn't meet minimum requirements. After two semesters, I received a letter in campus mail from the student saying, 'Thank you for believing in me, I made all A's and B's this semester and plan to make all A's next'."
He plans to continue his work with helping students for as long as he's at West Georgia: "At the end of the day, I am happy to call myself an [alumnus] of UWG, and I hope to continue with my career here – making positive change for the students we serve."
We celebrate Anthony's success!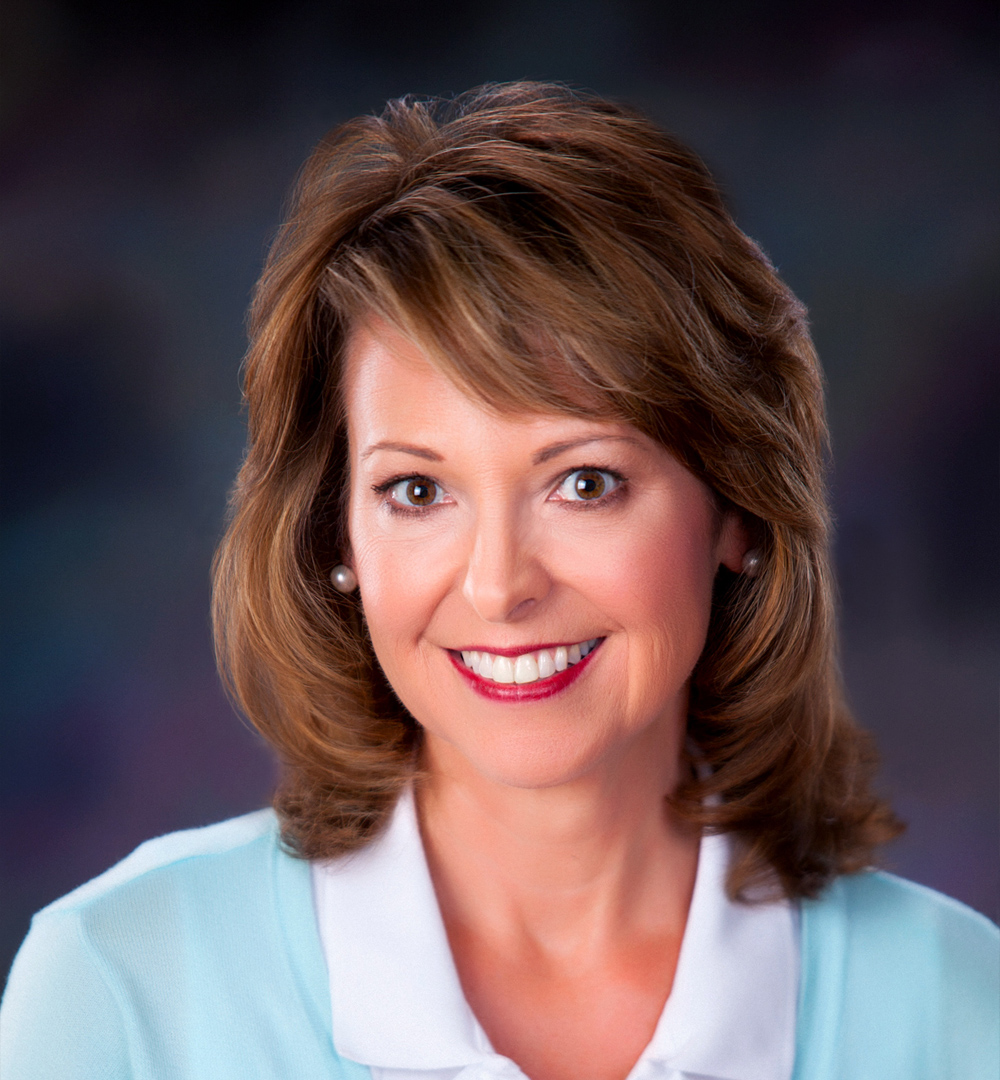 Sandra Huey, Organizational Leadership, Undergraduate Student 
University College is happy to celebrate the success of Sandra Huey! She was a student at West Georgia prior to her graduate work but had left due to personal reasons. She thought she would never return to UWG, but she eventually got a job here in Human Resources. When she decided it was time to resume her studies, Dr. Juanita Hicks, UWG's past Associate Vice President and Chief Human Resources Officer, lent a helping hand: "Dr. Juanita Hicks helped to get me started back to school, connecting me with the right people to help me on my way." She chose the Organization Leadership program because it fit "exactly what [she was] responsible for across campus".
She has a long history of roles in leadership. She worked with the Georgia Federation of Women's Clubs as the Junior State President, where she "raised $25,000 for Canine Companions for Independence for a veteran". She also served on the Tallulah Falls School Board of Trustees, where she "raised funds for the three flags that stand at the entrance of the school".
When asked if she had anyone on campus that helped contribute to her academic success, she could only say great things about her advisors: "Dr. Sal Peralta is an excellent teacher and encourager. He was my first advisor and helped me get started and excited about school. Jennifer Stewart, advisor. I cannot say enough about her. She helped me in so many ways and is now a friend."
Sandra plans to use her new degree to help her in her job with Human Resources. When asked if she would continue to academically advance, she responded, "I have enjoyed my time at UWG, and I am currently thinking about continuing my education by earning a master's degree through the Richards College of Business. Right now, however, I need a break. […] I want to take time to reflect, but not to slow down. […] What's next? We shall see…."
Reagan Freeman, Criminology Graduate Student
We want to congratulate Reagan Freeman on graduating with her Master's in Criminology. She arrived at the University of West Georgia because the Criminology program is "the best in the state," which enabled her to fulfill a "passion" she has had for a while. She specifically enjoyed classes with Professors Kelley Christopher and Dr. Gavin Lee. She felt that they were simply "the best".
Her favorite thing about West Georgia is all of the diverse opportunities they have available: "My absolute favorite thing about UWG is how eventful they are. There is always something going on here. I love the diversity and how they appeal to everyone."
Her next step is attending Mercer School of Law!
David Neal, Criminology, Graduate Student
University College is proud to announce the graduation of David Neal, who has just completed his Master's in Criminology after being out of the academic field for over twenty years: "I have been employed in law enforcement for twenty-six years and wanted more knowledge to serve my community with." He was draw to West Georgia because the online program allowed the least amount of disruption to his day-to-day schedule: "The online program fit perfectly with the other demands of my life."
His favorite thing at West Georgia has been the professors in Criminology. When asked to choose just one, he replied, "This is a hard question as I have enjoyed all of the professors that I have had. If I had to pick one, it would be Kelley Christopher. She interacted well with the students, and it was obvious that she cared about the student's success in her classes."
Congratulations, David! We can't wait to see you at graduation.