University Address – Fall 2021
UWG President Brendan Kelly launches academic year with focus on lowering costs, maximizing value and increasing student success
Kelly outlines focus for 2021-22 academic year to faculty and staff in inaugural University Address
Dr. Brendan Kelly, president of the University of West Georgia, recently outlined UWG's focus for the 2021-22 academic year in an inaugural University Address to faculty and staff, with an emphasis on increasing value and opportunities for students. Read the full text of the address.
On Student Success: Hurdles vs. Holes (Watch This Segment):
"This is our conversation in higher ed and has been for a long time. We talk about hurdles and empowering students to overcome the obstacle, or removing the obstacle, she said. But you see, that's us talking to ourselves. Because, if you ask students, they don't have hurdles. They have holes.
High fees, ways of delivering higher education that stand in the way of them being able to survive that process, lack of convenience, lack of understanding of their needs. We put up holes. We call them hurdles, but hurdles are something you can jump over. Holes, sometimes you can't even climb out of it. And falling in – falling in might kill you.
Helping someone out of a hole isn't good enough. We made the holes, so why can't we be the ones to get rid of them before the student even gets here?"

On Lowering Costs, Increasing Value and Capacity-Building (Watch This Segment):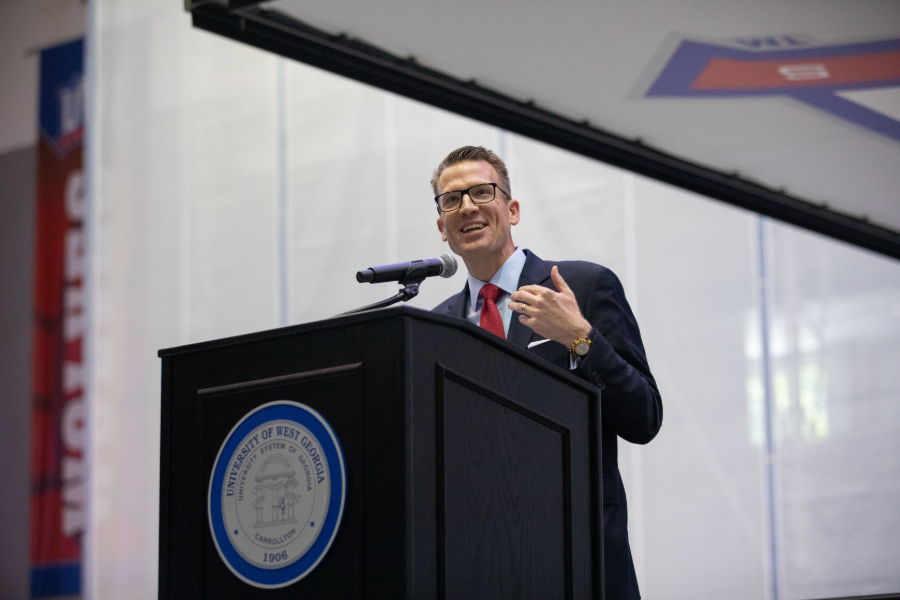 "Higher education needs to provide learning to people at all times in their life, and while we may have concentrated on undergraduates, 25 percent of our students are graduate students; many are online. There are millions of people who are at all stages of their life who are craving having the opportunity to get to learning.
Maybe we have to deliver it in 100 ways when right now we're only delivering it five. Can't we be the people who do that? Because that is how higher education is going to be formed in the 21st century. Let's be the ones who participate in building that.
Capacity-building is about getting more out of the assets we have. When we spend a dollar and only get a dollar's worth of value, that is not good enough. Resources are too tight, and they will continue to be. We have to invent ways to get four dollars out of every dollar that we invest."