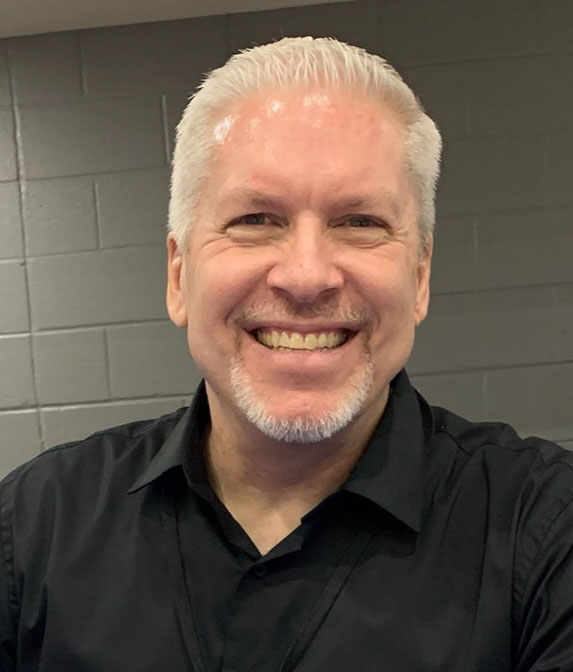 Keith Pacholl
Professor
Contact info
Technology Learning Center - Room 3244
Office Hours
T 2:00-5:30pm; Th 11:30am-12:30pm; M 12:00-3:00pm (online); and by appt.
Professor
Biography
Fields of Study: Colonial America; American Revolution; Early Republic; American Social, Cultural, and Religious History
Dr. Pacholl is currently revising his dissertation into a manuscript that examines the interaction of religion and periodical literature in eighteenth-century America. His research explores the influences of the Enlightenment upon religion, class, gender, consumerism, and print culture in American society.
Education / Degrees
B.A., History, California State University, Fullerton, 1990
M.A., History, California State University, Fullerton, 1992
Ph.D., History, University of California, Riverside, 2002
Courses Taught

Course Sections and Syllabi

Spring 2018 Sections

Fall 2017 Sections

Summer 2017 Sections

HIST-2111 (U S History I (to 1865)) Section: E01
HIST-2111 (U S History I (to 1865)) Section: 02G
HIST-4485 (The Revolutionary War) Section: E01 Download Syllabus [PDF]
HIST-6699 (Thesis) Section: 02

Spring 2017 Sections

Fall 2016 Sections

Summer 2016 Sections

HIST-2111 (U S History I (to 1865)) Section: 05G
HIST-2112 (U S History II (since 1865)) Section: E01
HIST-4485 (Social Unrest & Popular Uprisi) Section: E01 Download Syllabus [PDF]

Spring 2016 Sections

HIST-2111 (U S History I (to 1865)) Section: 01G
HIST-6687 (War & Conflict in Erly America) Section: 01 Download Syllabus [PDF]

Fall 2015 Sections

HIST-2111 (U S History I (to 1865)) Section: 04G
HIST-3500 (War&ConflictInEarlyAmerica) Section: 01W Download Syllabus [PDF]

Summer 2015 Sections

HIST-2111 (U S History I (to 1865)) Section: E01

Spring 2015 Sections

HIST-2111 (U S History I (to 1865)) Section: EAB
HIST-2111 (U S History I (to 1865)) Section: E02
HIST-2111 (U S History I (to 1865)) Section: 02G
HIST-2302 (The Historian's Craft:Methdlgy) Section: 01D Download Syllabus [PDF]
HIST-4453 (The New American Rep,1783-1815) Section: 01 Download Syllabus [PDF]
HIST-5453 (New Americn Republic,1783-1815) Section: 01 Download Syllabus [PDF]
HIST-6699 (Thesis) Section: 13

Publication List

"Between God and our own Souls: The Discussion over Toleration in EighteenthCentury America," in The Lively Experiment: The Story of Religious Toleration in America from Roger Williams to the Present (New York: Rowman &Littlefield, 2015)

"Education, Religion, and the State in Postrevolutionary America," in Religion and the State: Europe and North America in the Seventeenth and Eighteenth Centuries (2012)

"American Access to Periodical Literature in the Eighteenth Century," The International Journal of the Book, vol. 4, no. 4 (2007).

"'Let both sexes be carefully instructed:' Educating Youth in Colonial Philadelphia," in Children in Colonial America. James Marten, ed. (New York: NYU Press, 2006)

"'The Bulwark of Liberty:' Periodicals, Religion, and the Fate of America" Sacred History, vol. 2, no. 2, (March/April 2006)

"Saratoga and the Franco-American Alliance," in History in Dispute: The American Revolution. Keith Krawczynski, ed. (Detroit: St. James Press, 2003)