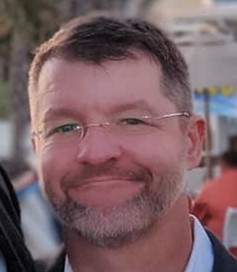 Robert Lane, Ph.D.
Professor and Acting Director of Philosophy
Contact info
Technology Learning Center - Room 2247
Office Hours
Spring 2018

Tues: 8:40–9:20am; 12:30–2pm
Weds: 9:30–10:20am; 12–2pm
Thurs: 8:40–9:20am; 12:30–2pm

and also by appointment
Professor and Acting Director of Philosophy
Education / Degrees
Ph.D., Philosophy, University of Miami, 1998
Courses Taught

Course Sections and Syllabi

Summer 2018 Sections

Spring 2018 Sections

Fall 2017 Sections

Summer 2017 Sections

Spring 2017 Sections

Fall 2016 Sections

Summer 2016 Sections

Spring 2016 Sections

Summer 2015 Sections

Spring 2015 Sections

Publication List

Skills and Resources

Pragmatism / American Philosophy

Pragmatism is the only major tradition of philosophy indigenous to the United States. It is thus the primary topic of books, classes, and other works dealing with "American Philosophy." Classical pragmatists include Charles Peirce, William James and John Dewey. More recent "neo-pragmatists" include Richard Rorty and Susan Haack. Despite great differences among the views of the various pragmatists, what unifies them is their concern to understand traditional philosophical concepts and issues (including truth, reality and knowledge) in terms of human action and experience.

Medical Ethics

Bioethics is the area of ethics that deals with concrete issues arising within the medical professions and sciences. My specific expertise includes the moral debates surrounding abortion and human cloning.

Metaphysics

Metaphysics is the area of philosophy that asks basic questions about how the world is. Within this area, my specializations are questions about truth and reality.