Meet Nina Phasavath!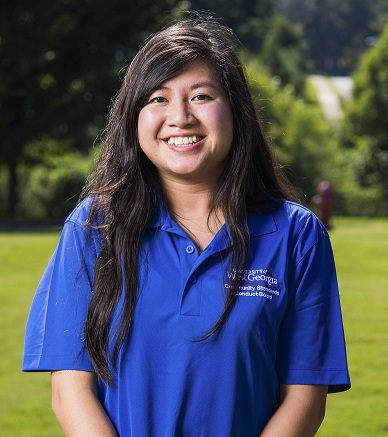 Hometown: Loganville, Georgia
Major: Criminology
Minor: Political Science
Other campus involvement: Head of Standards, Alumnae Relations, and Guard Chairman for Delta Zeta, Associate Justice for SGA, The National Society of Collegiate Scholars, The Political Science Club, The Latino Cultural Society, Criminology Association, Student Alumni Association, and Global & Intercultural Leadership Track

Why did you decide to join SCB?
I wanted to be more involved on campus and just received an email for SCB. I thought "this is new and interesting, why not?!"Best decision ever.
What have you learned from your membership on the SCB?
Prior to SCB, I was very unfamiliar with the University's Code of Conduct. I was super clueless and had no idea how the University dealt with students who have violated a code. After being on the board, I have learned so much about our everyday policies!

What is your favorite part about membership on the SCB?
My favorite part about being a member on the SCB is that we are one big family. I have developed so many genuine friendships among the board and the Office of Community Standards. I am proud to say that I am a part of something bigger than myself.