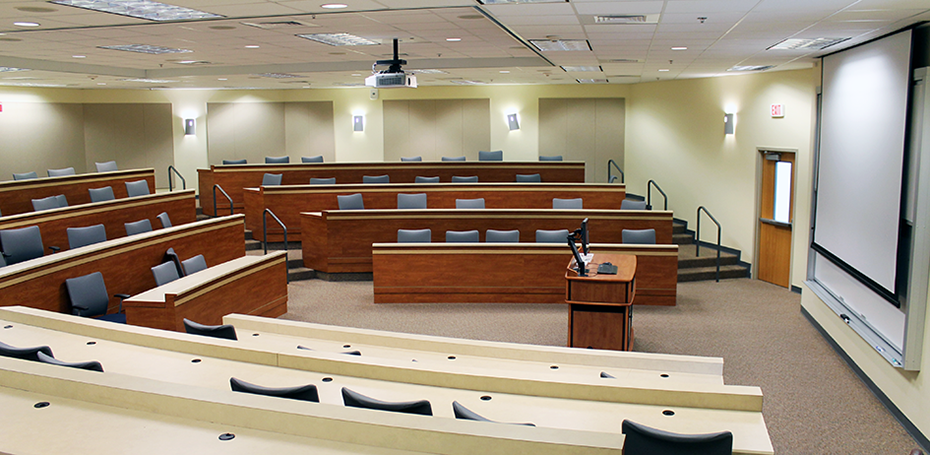 The Lecture Hall is exactly what the name implies: a classroom style lecture hall with 80 comfortable seats. However, do not let the name fool you, this event space is equipped with all the technology you will need including a Sympodium Interactive Display, DVD/VCR capabilities, computer/internet access, and a document camera. Groups, organizations, and UWG departments have used The Lecture Hall for events including classes, departmental training, and meetings.
If you are interested in reserving The Lecture Hall and would like to learn a little more about the space, feel free to browse through our Lecture Hall Quick Reference or call The Coliseum Staff at 678-839-5105.
To initiate a reservation request for The Lecture Hall, please navigate to our Reservation Request Page to fill out our request form.