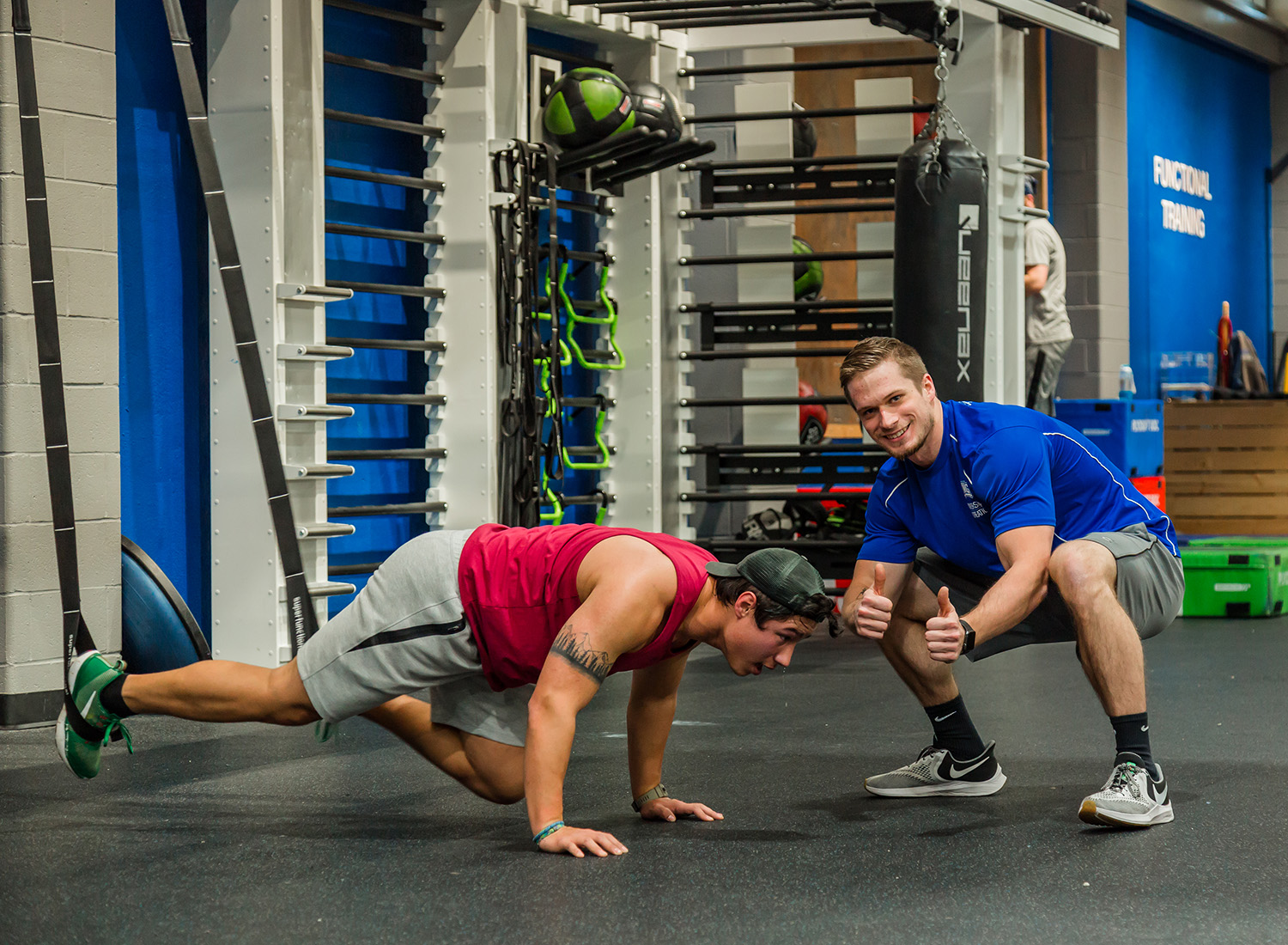 Personal Training
At this time, we are unable to accept new clients due to a large waitlist. If you are interested in registering for personal training, please contact Nathan Davis at rec-ndavis12@westga.edu.
Our nationally certified student personal trainers are an excellent resource for participants wanting an individualized workout plan. These trainers will design a workout program specific to your needs and goals. Check out our price breakdown, learn about each trainer, and how to sign up below.
Personal Training Packages
Both consultation and first session are free.
Session Pricing    

| Number of Sessions | Student Pricing | Faculty/Staff Pricing |
| --- | --- | --- |
| 1 | $20 | $25 |
| 3 | $60 | $75 |
| 5 | $95 | $120 |
| 10 | $180 | $230 |
| 15 | $255 | $330 |
How to Begin Personal Training Process
 Fill out online registration form (temporarily disabled due to wait-list)
One of our nationally certified personal trainers will contact you within 72 hours to set up an initial consultation
The trainer will then conduct a consultation and assessment for free
The trainer and client will create a personalized plan to help achieve client's goals
Client will then be able to purchase the preferred number of training sessions either online via credit card or Campus Center administration desk via credit card or check
Benefits of Personal Training
Helps you achieve your goals
Provides a sense of accountability with each exercise
Meets your needs through workout programs designed specifically for you
Increases sports performance
Receive written workout plans
Gain immediate feedback on each exercise within each session
For more information, contact Nikoletta Alvanou at rec-na00065@westga.edu or 678-839-5481.