Graduation Celebration Swag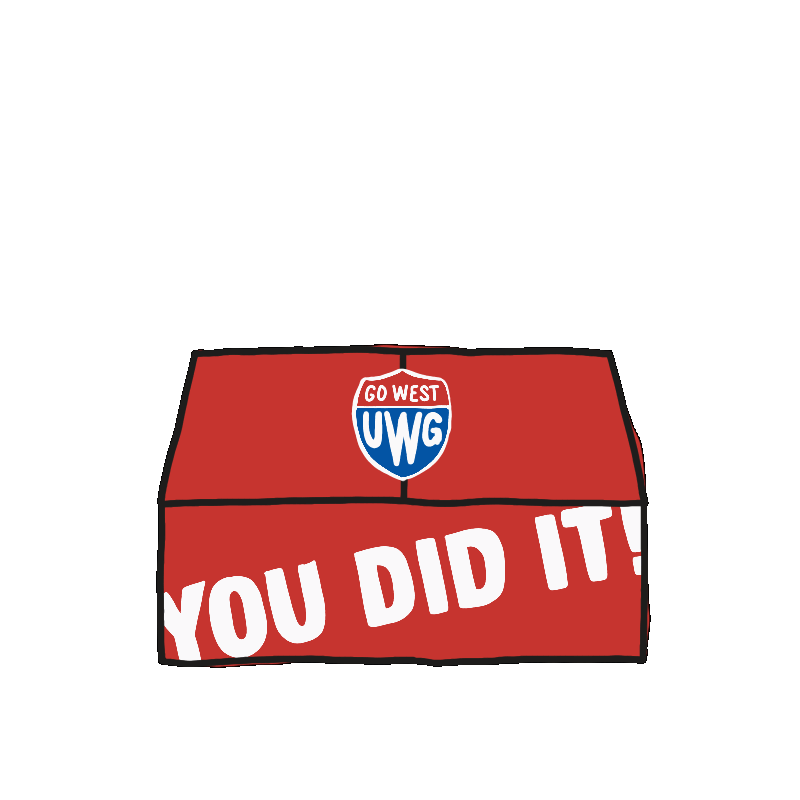 Congrats, Class of 2022
To view the Livestreams, click the links below. For those who can't watch live, the event will be recorded and posted on our Livestream site afterward for you to watch later.
Join the Celebration on Social Media
Send your congratulations or share your photos, memories, and more on social media. Use #UWG21 and #UWGStrong on Facebook, Twitter, and Instagram to share your celebration posts!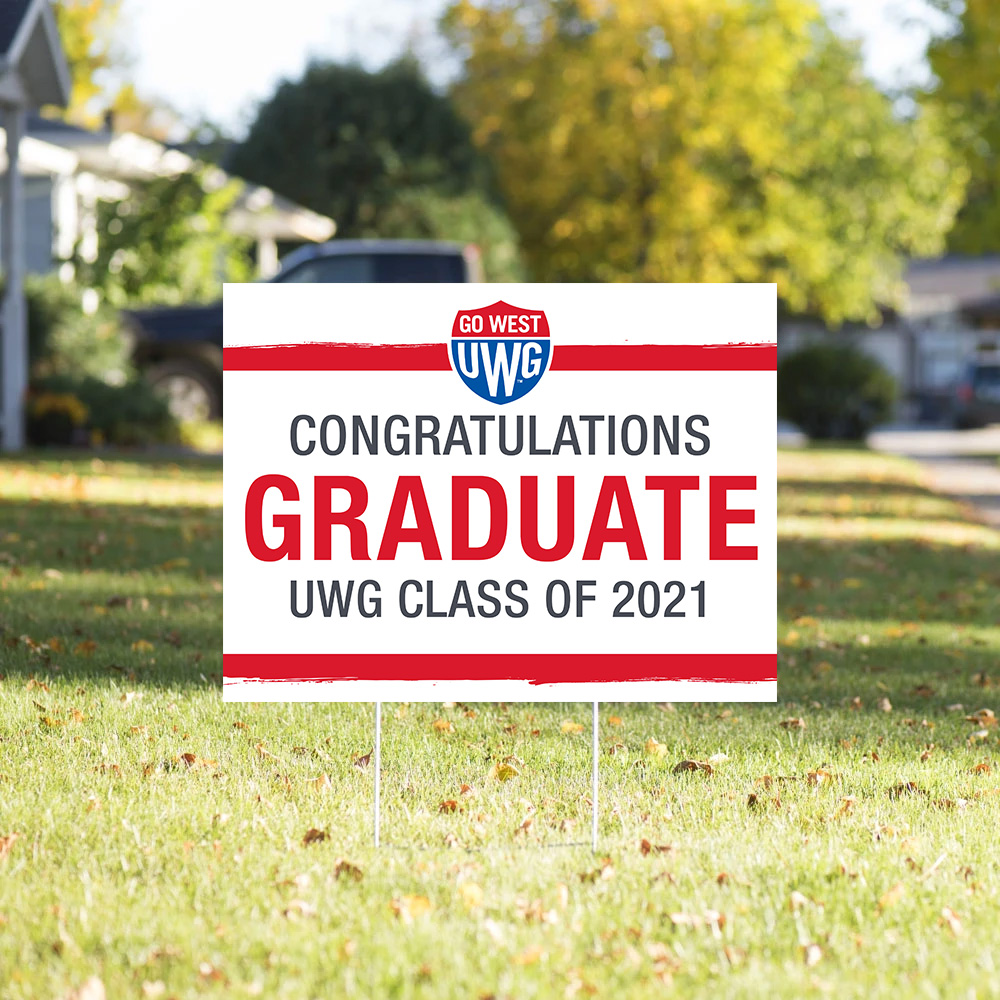 Show Your UWG Pride
Let the world know you're graduating! Or, if you have a favorite Wolf in the Class of 2022, show them how proud you are of their accomplishment.
These celebratory yard signs may be printed by UWG Print Services or through a third-party vendor.
Campus Photo Backgrounds
Click on one of the below thumbnail images to download the full-size background for the Zoom application or download our Zoom background package (4.9MB, JPG). Follow the instructions/video at the following link to assist in setting up the Virtual Background.
Graduation Graphics
Click on one of the thumbnail images below to download full-size graphics to post on social media. Or, click on the links below each thumbnail to download PDF's to print. For all of these graphics, download the Graduation Graphics Package (2.7MB, JPG and PDF).
Social Media Files (JPG)
Print Media Files (PDF)