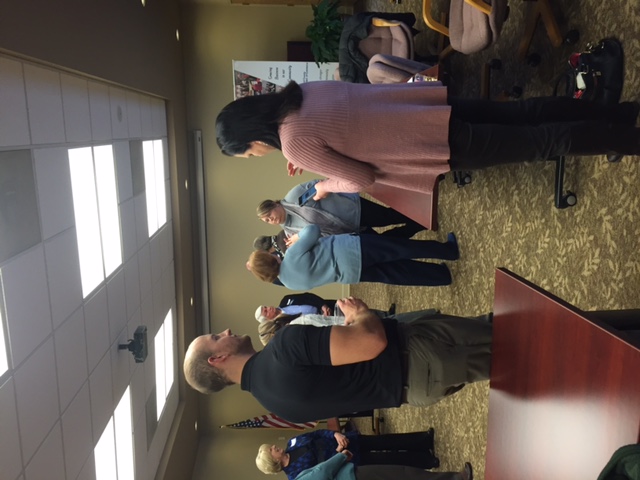 The West Georgia Nonprofit Network (WGNPN) was established in September 2016 by the Office of Community Engagement, now the Office of Public Service and Outreach, at the University of West Georgia with the support of local nonprofit leaders and generous funding from the Alice Huffard Richards Fund (AHR).
The purpose of the network is to strengthen the nonprofit community through professional networking, leadership development, and information sharing. Every two years, a survey is taken to gauge the community's needs and perspectives which help us plan events and developmental opportunities for the next two years.
"Being a part of the WGNPN has allowed me to be amongst some of the most compassionate people in the community; also is an open door to all of "What's Happening" around me."

Linda Robles, It Takes a Village Family Services
The Office of Public Service and Outreach serves as the administrator for the network, which includes facilitating and planning events, chairing the workgroup, managing the website and the listserve, and keeping an updated database of member organizations.
Currently, the WGNPN serves over 100 nonprofit organizations from Carroll, Coweta, Haralson, and Heard Counties. This is made possible from the generous support from the Alice Huffard Richards Fund and the UWG Newnan Foundation.


"WGNPN has helped me get to know many of the others involved in the work of the nonprofits across our community and to better understand what they do and how we can work together."
Karen Hartley, Ferst Readers of Carroll County, Inc.