Introducing the UWG Virtual Computer Lab
UWG has developed a virtual desktop environment to provide students with access to software that is available in many computer labs on campus. Below is a list of the software that is available in the UWG Virtual Computer Lab and the current computer lab(s) on campus where the software can be found.
General Lab Software
Adobe DNG Converter
Audacity
Google Earth Pro
HandBrake
Meshmixer
Microsoft Office Suite
Notepad++
VLC Media Player
College of Business Lab Software
Cisco Packet Tracer
ER Assistant
MongoDB
Oracle DB Express
R
R Studio
SPSS
SAP Predictive Analytics
SAP Lumira Discovery
SAP Logon
SAS JMP
SQL Server 2017
SQL Management Studio
Visual Studio 2017
Geosciences Lab Software
AutoCAD 2021

Computer Science Software
Adopt Open Java Development Kit
Scene Builder
Instructions to Access the UWG Virtual Computer Lab:
Step 1: Go to the following url: uwglabs.westga.edu in a browser.
Step 2: Enter your UWG email address and click Next.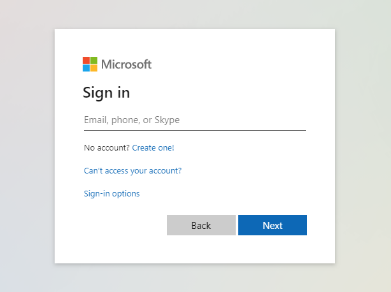 Step 3: Login from the OneLogin page with your UWG Credentials and accept the Multi-Factor Authentication (MFA) from your registered device.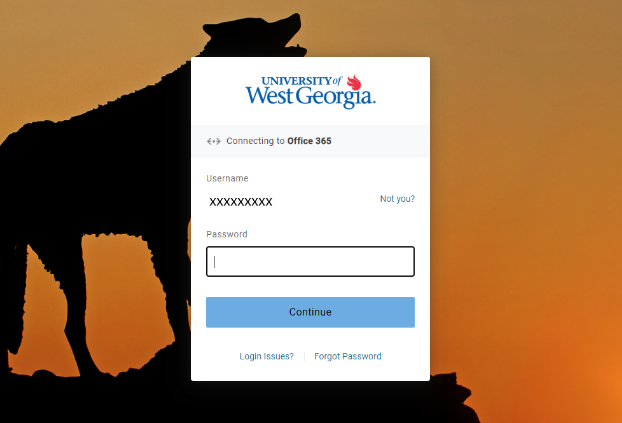 Step 4: Click on the "UWG Virtual Labs" icon in the far-left top corner of your screen.

Step 5: At the Access local resources page, click on the "Allow" button and go to the next page.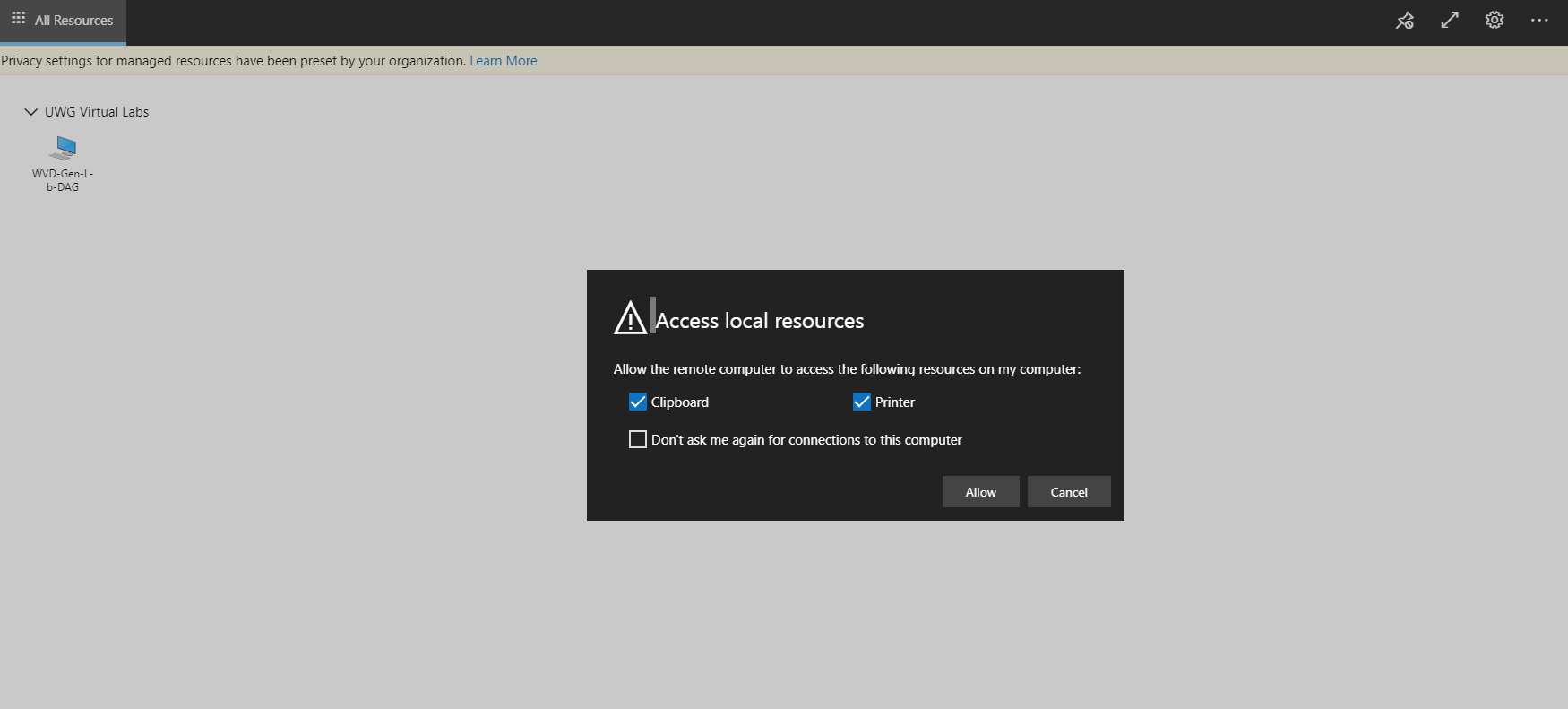 Step 6: Enter your UWG credentials; that is your username and password in the credentials box, as indicated.
Step 7: If your login is successful, you will be taken to your Windows Virtual Desktop as shown. From here, you will be able to access all available resources, including, software and applications.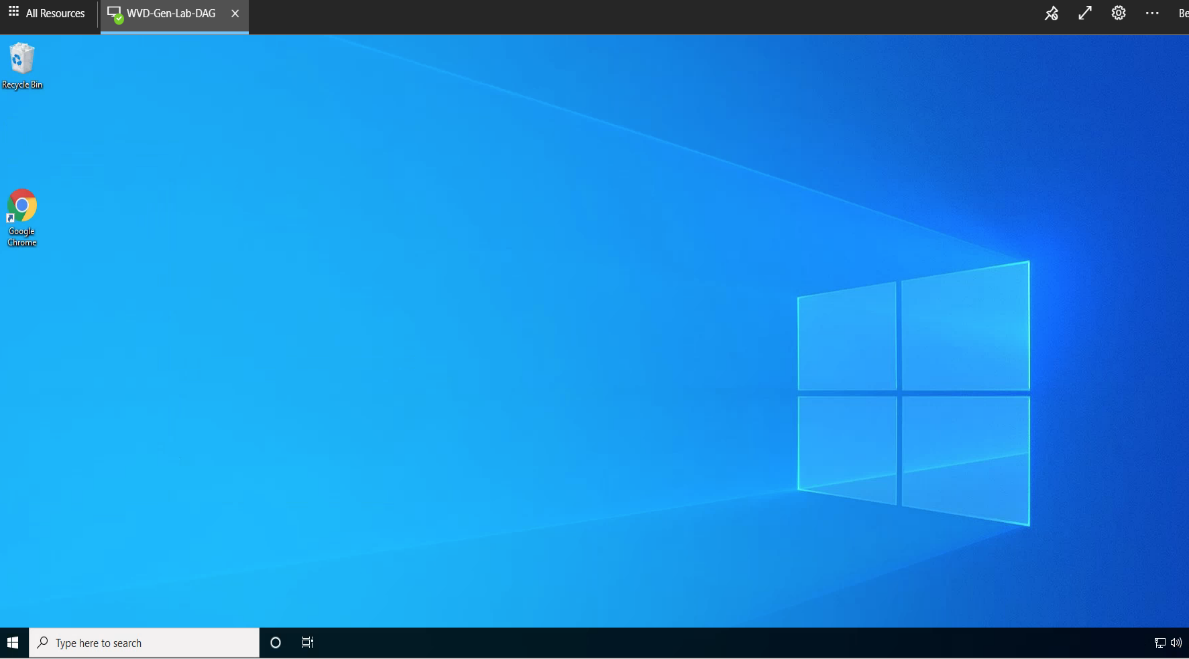 If you have questions or issues requiring IT assistance with regards to the UWG Virtual Computer Lab,
please contact the IT Service Desk at servicedesk@westga.edu or call 678-839-6587.