Our purpose is to serve and support website design and development needs for UWG departments, divisions, organizations, and faculty/staff. We offer a wide array of services from account set-up, site migration and training in our web content management system, OpenText; custom site design, development, migration and maintenance training; custom web application consultation, design, development and deployment; website hosting and support; and much, much more.
To take advantage of our services, please contact the Service Desk by:
Phone: (678) 839-6587
Submitting a new Service Ticket through the Service Ticket Portal, or

Email: servicedesk@westga.edu.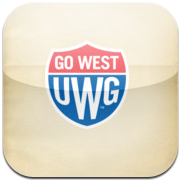 Connect to University of West Georgia resources on-the-go with GoUWG for iPhone, iPod touch, Blackberry, Android, and all other internet-enabled mobile devices with the mobile web version of GoUWG. Learn how to set up our new mobile app on your phone: www.westga.edu/mobile
Our Services
About Us