Sheryl Bunton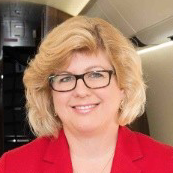 Sheryl Bunton joined Gulfstream as VP, chief information officer (CIO) in September 2015. Her background includes leadership roles in industrial finance, SAP consultancy and information technology for global organizations. At Gulfstream, she is responsible for all aspects of information technology and cyber security with a staff of more than 700 personnel.Previously, Sheryl was vice president and CIO of AGCO (NYSE: AGCO), an $8B global leader in agricultural machinery. There, she was responsible for leading more than 500 global employees involved in strategic project execution and the management of technology services for more than 400 major systems globally with over 10,000 desktop users. AGCO is unique in that 80 percent of the business is generated and fulfilled outside of the U.S.
Prior to AGCO she was senior vice president and CIO for Southwire, a privately owned $6.5B cable manufacturer. There, she led a total IT transformation effort in less than three years. Bunton has expertise in SAP for global manufacturers and managing diverse environments from a portfolio and cyber perspective. 
Early career highlights include:
·       15 years at AT&T Capital with the last six years as senior vice president for industrial finance
·       General management experience running a global SAP consultancy in the industrial cable market. 
·       Bachelor of Arts degree in business and psychology from Calvin College
·       Executive MBA in finance from Wharton through the AT&T School of Business 
A full bio is available on LinkedIn.
Sharon Florentine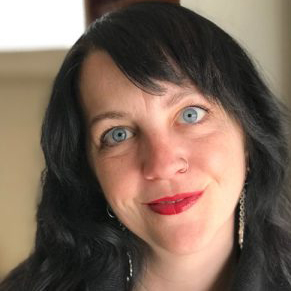 Sharon Florentine is an award-winning tech journalist with more than ten years of experience. She currently covers IT careers and talent management, focusing on women in tech, diversity and inclusion for CIO.com, and blogs at DiverseIT about the intersection of social justice issues with the IT industry.
Tiffany Green-Abdullah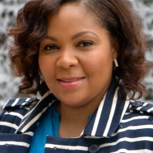 Tiffany Green-Abdullah, M.Ed, PMP is a visionary leader in education technology, design education as well as community development. She was the first recipient of the Masters of Education in Education and Technology from Peabody School of Education at Vanderbilt University. She also received a Bachelor's of Science in Economics from Vanderbilt. Tiffany is now the Manager of Learning Community Development at Georgia State University within the Center for Excellence in Teaching and Learning and the Program Director of Digital Learners to Leaders, a program funded by the Silicon Valley Community Foundation and Cisco Social Responsibility. Tiffany began a career at GSU as a Project Manager in Information Technology in 2011. Tiffany is a philanthropist and the Co-Founder of The Community Academy for Architecture and Design aka TCAAD (t-cad), a developing charter school opening in Fall 2019 in DeKalb County with grades K-3 and scaling up. TCAAD is the first elementary architecture and design thinking school in the nation. Their High School Model was a finalist in the $100million XQ Super School national competition.
Tiffany has a strong efficacy in writing, technology, and developing culturally responsive learning programs leading to STEAM career pathways. Tiffany is the founding advisor to PantherHackers, a student organization focused on developing a culture of technology problem solving at GSU. She began the Teaching for Social Justice and Democracy speaker series at CETL in 2016. Her team manages the Social Justice and Student Success program and Digital Learners to Leaders. Tiffany lives in Stone Mountain with her husband Tariq Abdullah, an architect and social entrepreneur and their 3 children, Muhammad, Zacharia and Amira. If Tiffany could do anything else she would be acting, writing, directing and producing television shows and movies that show the world the beauty of marginalized cultures and communities.
Dr. Sara Musgrove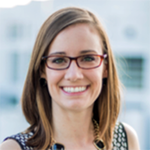 Sara Musgrove is a faculty member with The Leaders Lyceum, a consulting firm that focuses on developing leadership maturity and effectiveness. Her role involves faculty and client enrichment responsibilities including facilitating, coaching, curriculum development, client relationship management, and research. She has worked with individuals and teams from corporate, government, education, and non-profit organizations.
Sara has developed a unique approach to her work that bridges the innovation and leadership fields. Whether it's leading a project, leading others, or leading yourself, the methods and mindsets of Design Thinking can help people tap into their natural creativity to solve challenging problems by putting people at the forefront and embracing an attitude of continual learning and failing forward.
Sara has employment experience in diverse areas including retail, customer service, health care, recruiting, higher education, counseling, and leadership and personal development. She has served as a feedback coach for leaders at companies such as The Home Depot and RaceTrac. Additionally, she taught several courses at UGA and served as a research assistant on two multi-million dollar federal grants.
Sara received her Ph.D. in Industrial/Organizational (I/O) Psychology at the University of Georgia. She has received awards for her research which has been published and been presented at several national and international conferences. She is an active member of professional associations, including the Society for Industrial and Organizational Psychology and the American Psychological Association.
In addition to her studies in I-O Psychology, Sara also has a Master's degree in Marriage and Family Therapy. Her experience listening to clients and taking into consideration surrounding factors has uniquely prepared her to collaboratively help clients find the best solution to their problems. This experience has taught her the value of taking a systemic approach to situations and viewing the role of consultant as one of a helper.
Patricia Ogden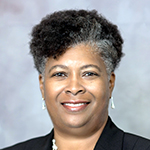 Patricia Ogden serves as Executive Director for Information Technology Services at Savannah State University (SSU).  Mrs. Ogden join the ITS department at SSU in 1996 and held positions which includes administrative secretary, helpdesk coordinator, pc support technician, technology support manager and director technology services.
She earned her bachelor's degree in Computer Information Systems and MBA at Savannah State University.
Dr. Robert "Bob" Orr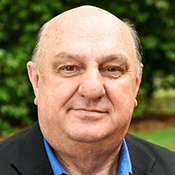 Dr. Robert Orr serves as Chief Information Officer for Georgia College and State University in Milledgeville providing leadership and oversight for Information Technology. Orr has been at Georgia College for a number of years previously serving five years as CIO and associate vice chancellor for information resources at the University of North Carolina at Pembroke. He also served on the Chancellor's Cabinet as part of institutional leadership. Orr previously served as associate CIO at Western Carolina University in Cullowhee, N.C. He earned his bachelor's degree in communications, master's degree in human resources and doctorate in educational leadership at Western Carolina University. Orr has served on national, regional and state technology committees and boards, plus has served as chair of the University North Carolina-CIO Council and chair for the University System of Georgia CIO Council. He also is a 2006 Frye Leadership Institute Fellow.
Dr. Yves-Rose Porcena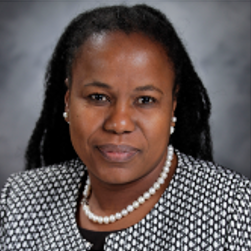 Dr. Yves-Rose Porcena joins the University of West Georgia with a wealth of leadership experience in higher education and public organizations. Most recently, she served as the Director of Georgia State University's three satellite centers. She was also the Chief Diversity Officer and Special Assistant to the President of Georgia College and State University overseeing institutional diversity, equity, and compensation programs, a position she has held from 2006 to 2010. Prior to that, she served as director of equal opportunity at Tufts University, the executive director of Transition House and the Women's Educational Center in Cambridge, Mass, executive director of the City of Somerville Human Rights Commission, and a human rights fellow at Amnesty International.
Dr. Porcena holds a Doctorate in Business Administration from the Coles College of Business and a Master of Arts in Law and Diplomacy from the Fletcher School of Law and Diplomacy.
Dr. Ana Stanescu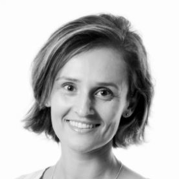 Ana received her doctorate degree in computer science from Kansas State University (KS), where she studied and published work on machine learning algorithms with applications to natural language processing, recommender systems, but mostly bioinformatics. After graduation, she accepted a postdoctoral position at the Icahn School of Medicine at Mount Sinai (NY), where she worked on developing ensemble methods for building accurate prediction models from complex biomedical datasets. In parallel, she worked on an innovative application of these methods to DREAM challenges (http://www.dreamchallenges.org/). Ana also holds an M.S. in Secure Software Engineering from James Madison University (VA).
As a new professor, her highest priority is creating an effective and positive learning environment for the students. Recently, she started the ACM-W Student Chapter and as the faculty sponsor, hopes to contribute to the outreach, recruitment, and retention initiatives at UWG and to increase the breadth of talent in Computer Science.
Antonio Travis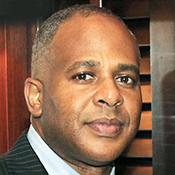 A native of Hampton, Virginia, Mr. Antonio W. Travis joined Atlanta Metropolitan State College in 1996. He is the institution's Chief Information Officer and leads the office of Management Information Systems.
He has thirty plus years of professional information technology experience in many facets.  Mr. Travis has held several posts in the computing industry, some of which includes systems analyst, programmer, network manager, program and project manager, service technician and manager, telecommunications coordinator, multimedia and imaging specialist, etc. for corporations such as Computer Dynamics Incorporated, Resource Network International, Entré, ComputerLand, CPL, Tandy, and Hampton University to name a few.
A graduate of Hampton University with the Bachelor of Science degree in Computer Information Systems.  He has received extensive technological training from Novell, Microsoft, Oracle, Hewlett Packard, Compaq, Apple and Network General among others.  He has been featured in both print media and talk radio and is an avid cyclist.  Mr. Travis is also a veteran of the U.S. Armed Forces.