In addition to undergraduate and graduate degree programs in music, students find enrichment through concerts, recitals, workshops, and master classes by visiting performers, composers, scholars, teachers, and department's faculty.
Students of all majors participate in a wide range of ensembles for university credit. The university ensembles include the Concert Choir, Chamber Singers, Opera Workshop, Marching Band, Wind Ensemble, Symphonic Band, Jazz Ensemble and combos, Basketball Band, Percussion Ensemble, Keyboard Ensemble, and a variety of woodwind and brass ensembles.
Music Degrees
Music Degrees
News & Updates
Congratulations are in order for University of West Georgia students Rahsaan Parham and Katie King for reaching the top of Region 4 at the Kennedy Center American College Theater Festival.

Many people spend decades dreaming of the things they will do upon retirement. Traveling. Volunteering. Picking up a new hobby. Going back to college and earning a degree doesn't usually enter their minds.

One of the most famous musical onomatopoeias is Nikolai Rimsky-Korsakov's "Flight of the Bumblebee." You may not know it by name, but its sound is unmistakable. In this interlude, the 19th century Russian composer used stringed instruments to paint a picture of a frantic, jumbled path the insect might take to get to its flower.
Land Your Dream Job
Land Your Dream Job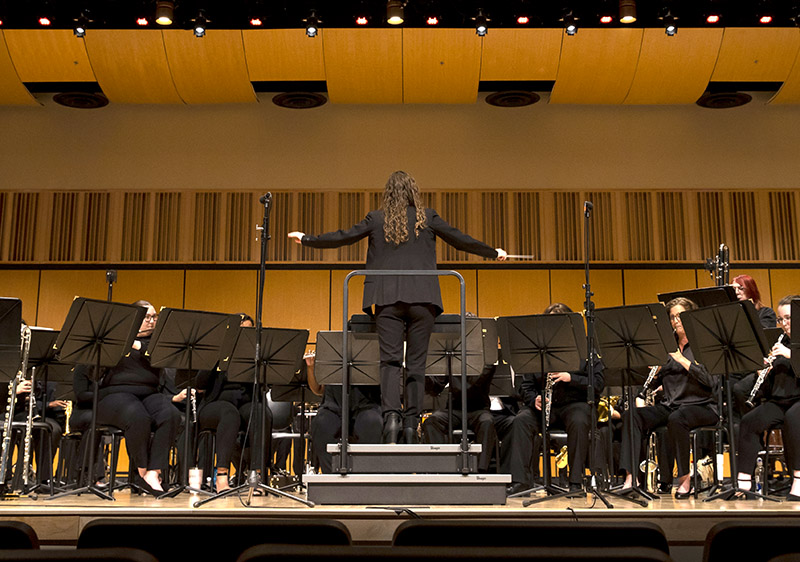 Land Your Dream Job
As a music graduate, performing and teaching are just two of the ways you can develop your music career. Jobs directly related to your degree include: music producer, music therapist, musician, private music teacher, secondary school teacher, sound designer, and sound engineer just to name a few. 
Unmatched Courses
Unmatched Courses
Unmatched Courses
"At West Georgia, you get so many opportunities to shine. I can't name many people who as undergraduate music majors received the chance to have a world premiere by an ensemble. Professors like Dr. Cale Self and Dr. Kevin Hibbard have helped me refine my craft and find my own voice through my writing."
-Katahj Copley
Contact Us
CONTACT US
Location: Music Office, 1st Floor Humanities Building