Dear fellow West Georgians: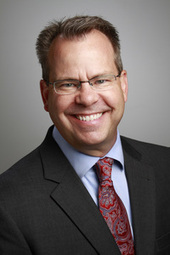 Thank you for your interest in supporting the development and growth of UWG Newnan! This exciting expansion will create opportunities for education and career development that will be felt across Newnan, Coweta County, and the entire west Georgia region for decades to come.
We already offer a range of courses and programs, but we'll be broadening our scope even further, adding laboratory sciences, additional sections of core classes for traditional, adult, and dual-enrollment students, and innovative new programs designed to prepare students for career success in a variety of fields. We'll also be expanding continuing education and relevant, market driven workforce development programs. We currently have 500 students at UWG Newnan; we plan to grow that number to over 1,000 by Fall of 2015 for the first full academic year the new building, and to 3,000 by 2018.
This move is certainly about improving the quality of educational life for today's students, but also about improving the economic development of the county and the region in the future. It's about building a strong foundation for growth and vibrancy in all sectors and facets of community life. Coweta students comprise about 40% of UWG Newnan's current enrollment, but we serve students from 50 Georgia counties and we also have extensive regional responsibility and impact.
It's important to remember that UWG Newnan is not separate from or adjunct to the main campus in Carrollton; it's an integral, important part of UWG and of the region. In fiscal 2012, UWG had an overall regional economic impact of $443 million. Our new Newnan facilities will allow UWG to increase that impact – both overall and, specifically, in Coweta County.
As a whole, UWG is committed to transforming lives and promoting student success. We aspire to being nothing less than the best comprehensive university in the nation – sought after as the best place to work, learn, and succeed. UWG Newnan will play a critical role in helping us meet this goal.
Please know that we couldn't have come this far without the work, generosity, and dedication of partners such as the City of Newnan, the Newnan Hospital Foundation, Inc. Board, and the Board of Regents. We invite you to become part of this august group of community leaders – and a part of our collective success – by investing in UWG's future today.

Sincerely,
Dr. Kyle Marrero
University President