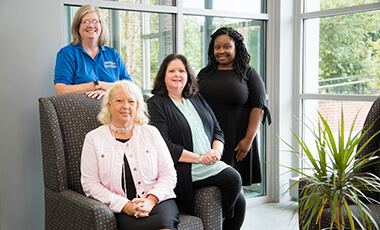 Center for Diversity and Inclusion Names Resident Scholars
The University of West Georgia strongly believes in the importance of inclusiveness for everyone. In fact, it is a core value of the institution. To further the commitment to providing a learning environment that celebrates diversity, UWG's Center for Diversity and Inclusion established the Resident Scholars program.
It's a Matter of Physics: UTeach Program Educator Honored
The Physics Teacher Education Coalition (PhysTEC) recently recognized University of West Georgia alumnus Adam Pullen as a Local PhysTEC Teacher of the Year.