Setting the Scene: UWG Student Earns National Award for Production and Set Design
Share this page
May 18, 2023
Reading time: 2 minutes, 55 seconds
Kian Michael DeVine appeared on the scene of University of West Georgia's theatre program in 2020, ultimately leading to his national recognition as a finalist for the Kennedy Center of American College Theater in regard to his projection and set design for UWG's recent production of "Fahrenheit 451."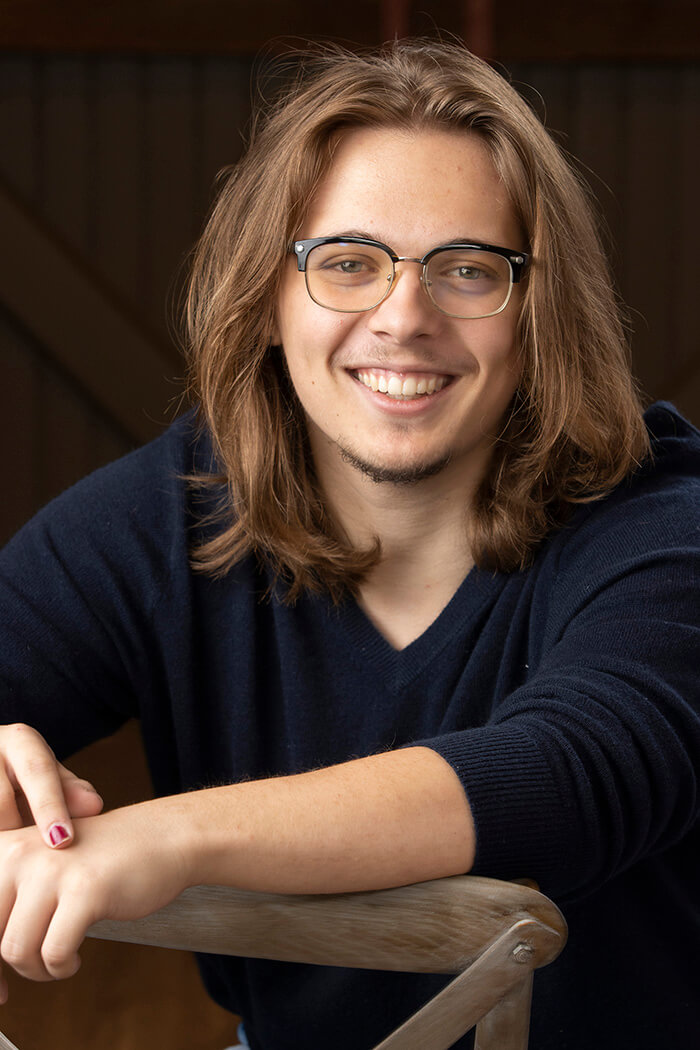 DeVine began his personal journey in the world of theatre with UWG, but his love for the art was established far before. DeVine's path to an education in theatre was inspired by familial ties to the stage from both of his parents who share a love for theatrical artistry. 
"My parents both work in theatre, so, naturally, growing up I was an actor and musician," said DeVine. "When it came time to go to college, I finally had to pick one, and I chose theatre. I just gravitated toward it."
DeVine's father was a technical producer who had extensive experience in scenic production, so when the opportunity emerged to lead the design of UWG's set for the production of "Fahrenheit 451," he rose to the occasion. Through tedious trial and error, DeVine found his designs centering around the idea that "the future is now," in relation to the dystopian nature of the novel by the same name.  
"I wanted my design to look at how technology was affecting people and the way they ignore intellectual pursuits with others and give that up for momentary bursts of dopamine from phones and social media," explained DeVine. "In order to do so, I created these large, asynchronous pieces of technology resembling a phone and other platforms coming out of them that meant to represent streams of data." 
This set resulted in DeVine's status as a national finalist from the Kennedy Center. As part of this honor, he will visit Washington, D.C., to work with nationally renowned designers to present his work and gain field experience and connections.
"Receiving this award was crazy because I was competing with a lot of extremely talented set and projection designers who were attending the conference," said DeVine, who is also a 2022-2023 Cindy Stone Denney Scholarship for Performing Arts recipient. "It was shocking because I had been walking around the conference thinking 'Wow, that set design is way better than mine.' It truly was an honor."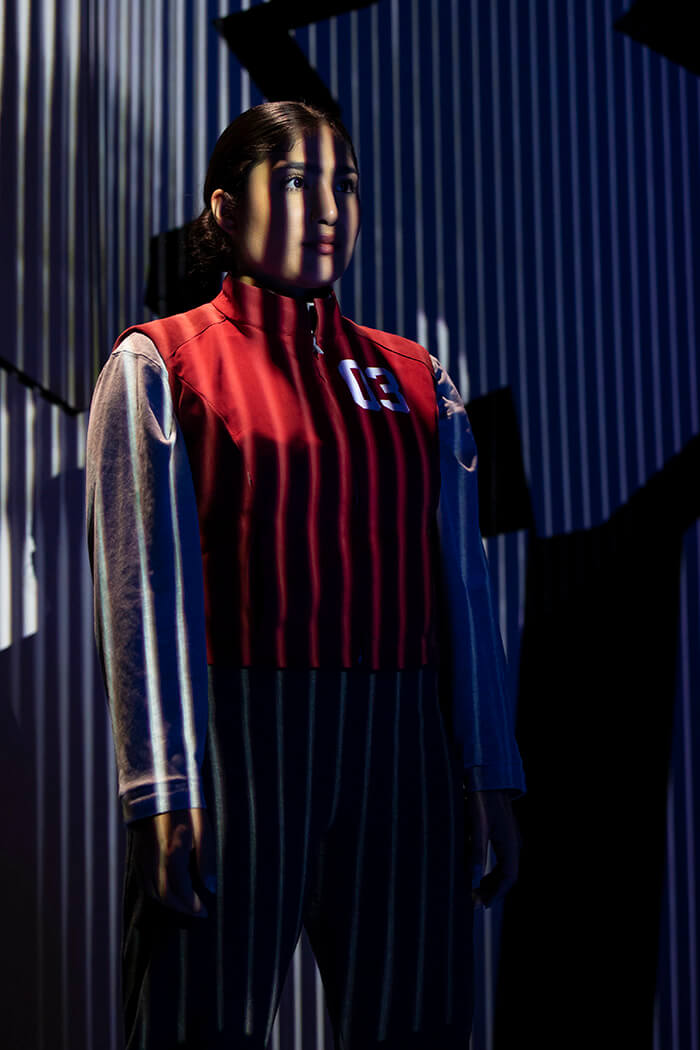 UWG assisted DeVine throughout this journey in a multitude of ways. He chose the university due to its exemplary faculty and opportunities for career-connected advancement. Mentors such as Assistant Professor of Theatre, Scenic and Props Design Elizabeth McClure-Frank; Theatre Staff Technical Director Drew Patton; and Senior Lecturer of Theatre Joseph P. Monaghan III guided Devine through his journey.
"[McClure-Frank] helped me with a lot of technical aspects," said DeVine. "She came in later in the design process helping me with paperwork and drafting, but the faculty and staff here have been really great. I work in the scene shop where we build the sets as the shop foreman, so I got to work with [Patton], our technical director. [Monaghan] worked with me closely to understand the software that runs the projections, content creation and projection mapping, which is crucial. It was a lot of technical work to really make it come together."
DeVine looks forward to his future endeavors in set and production design with UWG and hopes to pursue a graduate degree upon his graduation next spring. 
"UWG gave me more than just the opportunity to observe sets being built," he concluded. "I had the opportunity to make decisions about the actual construction of the pieces and was taught about welding and construction methods in the way that I designed it. It was an all-encompassing experience."