Bostock Archival Collection Donated to UWG, Invisible Histories Project
Share this page
June 1, 2021
Reading time: 2 minutes, 9 seconds
The Invisible Histories Project (IHP) and the University of West Georgia's Department of Art, History and Philosophy announced the recent archival donation of items from Gerald Bostock, the plaintiff in the Bostock v. Clayton County Supreme Court case.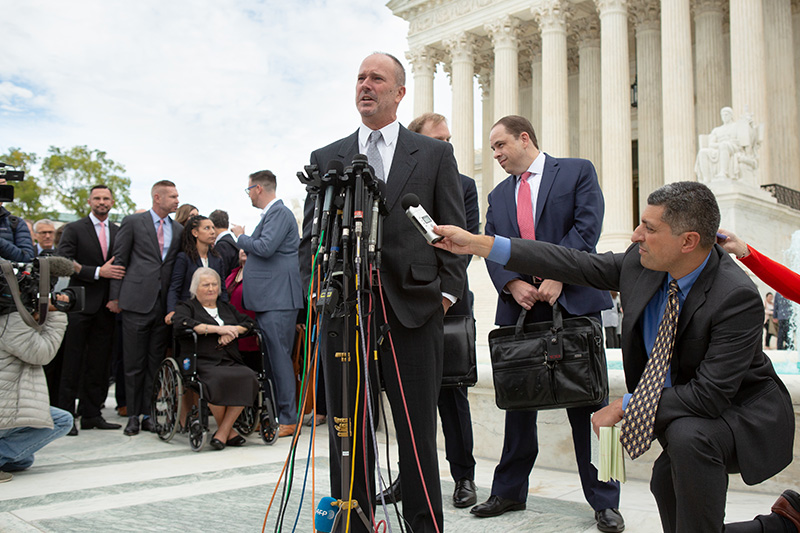 Items to be archived include T-shirts from various LGBTQ events and organizations, photos, a banner from Atlanta Pride 2019 and other ephemera collected during his life. These items represent Bostock's life and experiences outside the courtroom.
The collection has been donated to the Invisible Histories Project and is currently being processed by UWG history students. It will then be placed in UWG's Special Collections in Ingram Library, which will also house other archival materials collected as part of the Invisible Histories Project. These collections will be open to the public and will be used for student research and coursework.
In 2013, Bostock was fired from his job in the juvenile court system in Clayton County, Georgia. In 2016, Bostock sought legal recourse, alleging workplace discrimination due to his sexual orientation. On June 15, 2020, the Supreme Court held that Title VII of the Civil Rights Act of 1964 protects employees from discrimination based on their sexual orientation and gender identity. The result allowed Bostock to go forward with his case, which is still ongoing in the lower courts.
IHP locates, collects, researches, and conducts community programming around LGBTQ history in Alabama, Mississippi, and Georgia. Through an Andrew W. Mellon Foundation grant in 2019, IHP partnered with Dr. Stephanie Chalifoux, associate professor of history at UWG, to establish an IHP site in Georgia. For two years, Chalifoux has been developing coursework, researching local LGBTQ history and locating potential collections across Georgia.
IHP, founded and managed by Joshua Burford and Maigen Sullivan, seeks to create a counter narrative to the "lacking South" and provide a sense of community and heritage for Southern LGBTQ people. IHP brings together institutions, organizations, and everyday folks to break barriers between organizations and their local communities and to ensure that preservation and research exist in a cooperative, mutually supportive way. 
IHP is invested in providing scholars and the community with direct access to materials, as well as creating a network of people conducting LGBTQ Southern archiving, preservation, education and research to make scholarship more accessible. IHP focuses on providing education of the Queer South to those within and outside the region through speaking, exhibiting, online materials and publications. IHP receives a large portion of its fiscal support from the Andrew W. Mellon Foundation, which has made the expansion of the project from Alabama into Mississippi and Georgia possible.