UWG Takes Over 'The Academic Minute': UWG Astronomer Speaks on the Chemical Evolution of the Universe
Share this page
April 1, 2021
Reading time: 2 minutes, 11 seconds
Like forensic scientists, astronomers like the University of West Georgia's Dr. Nick Sterling investigate stellar deaths to learn details of galaxies' evolutionary histories.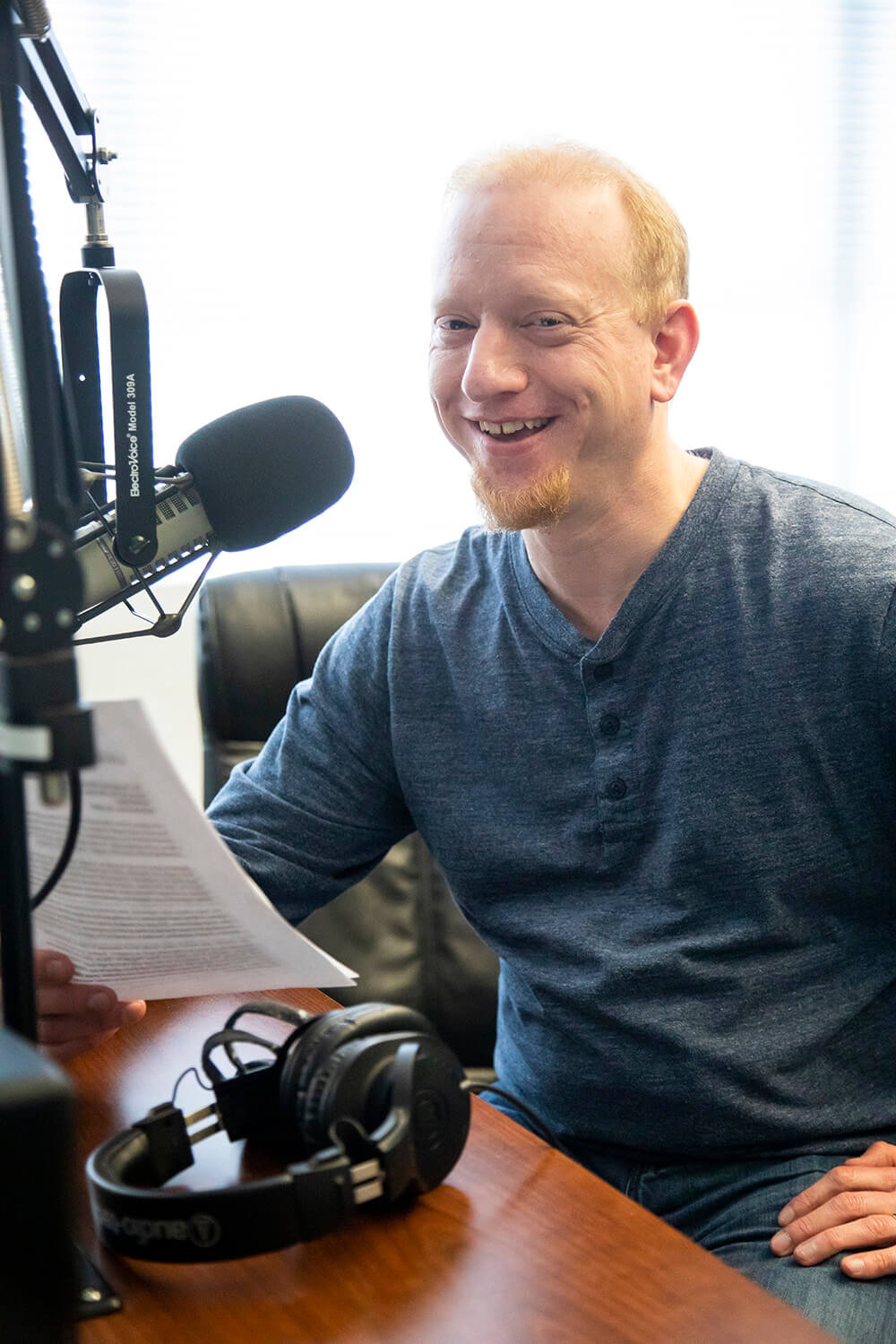 Sterling studies the production of rare elements like rubidium, krypton and tellurium at distances of up to 180,000 lightyears away to learn more about the evolution and star formation histories of galaxies.
"These rare elements, which are called neutron capture elements because of how they formed in stars, are actually very sensitive probes to the evolutionary history of galaxies, showing us what kinds of stars previously lived in those galaxies and died leaving behind material out of which new stars of planetary systems formed," Sterling said.
Sterling presented his research to a broad audience earlier today as part of a segment on "The Academic Minute," a collaborative program from WAMC public radio in Albany, New York, and the Association of American Colleges & Universities. "The Academic Minute" is a daily module featuring researchers from colleges and universities around the world, keeping listeners abreast of what's new and exciting in the academy.
Five faculty members from UWG are "taking over" the program this week. To listen to Sterling's segment, visit the program's website. 
The study of the chemical evolution of the universe is a major topic in modern astrophysics research, and Sterling was inspired to conduct this research because of his passion for spectroscopy. This branch of science involves the light emitted by a star or nebula, and you spread it out into its component colors.
Sterling's team utilizes high-resolution, near-infrared spectroscopy of planetary nebulae, the ejecta of dying low-mass stars, to investigate the nucleosynthesis of heavy elements in low-mass giant stars.
The physics professor, along with six students, collects data from an 8.1-meter Gemini South Telescope and has completed the analysis of extra-galactic planetary nebulae, which are manipulated by outside of the Milky Way, where the group can study the production of these elements in a completely different environment.
"This is something that in physics we take a lot of pride in how we actively involved undergraduate students in our mainline research," said Sterling. "This specific field of research has a lot of those indirect connections to the development of technology through the studies of the fundamental properties of rare elements."
The future for Sterling involves working with a giant 8.2-meter telescope. He, along with a team will be writing telescope proposals for a program based in Chile to help them continue to understand the production of new elements known as nucleosynthesis.
"This is a field that is rich for the potential of growth," Sterling said. "This burning curiosity that's driven me forward. There's a lot to do, and I'm excited to keep going."