UWG Takes Over 'The Academic Minute': Psychology Professor Discusses Empowerment from Sexual Oppression
Share this page
Dec. 16, 2020
Reading time: 2 minutes, 35 seconds
The oppression of women's sexuality occurs all too often across most cultures and societies. Dr. Nisha Gupta, assistant professor of psychology at the University of West Georgia, recently completed an arts-based research project about South Asian women who have worked to reclaim erotic power in the face of such oppression.
The project, called DESI EROS, focuses on women from the South Asian diaspora and includes paintings, poems and essays that serve as a sociocultural healing intervention for all South Asian women who have ever experienced trauma, silencing or shame regarding their sexuality.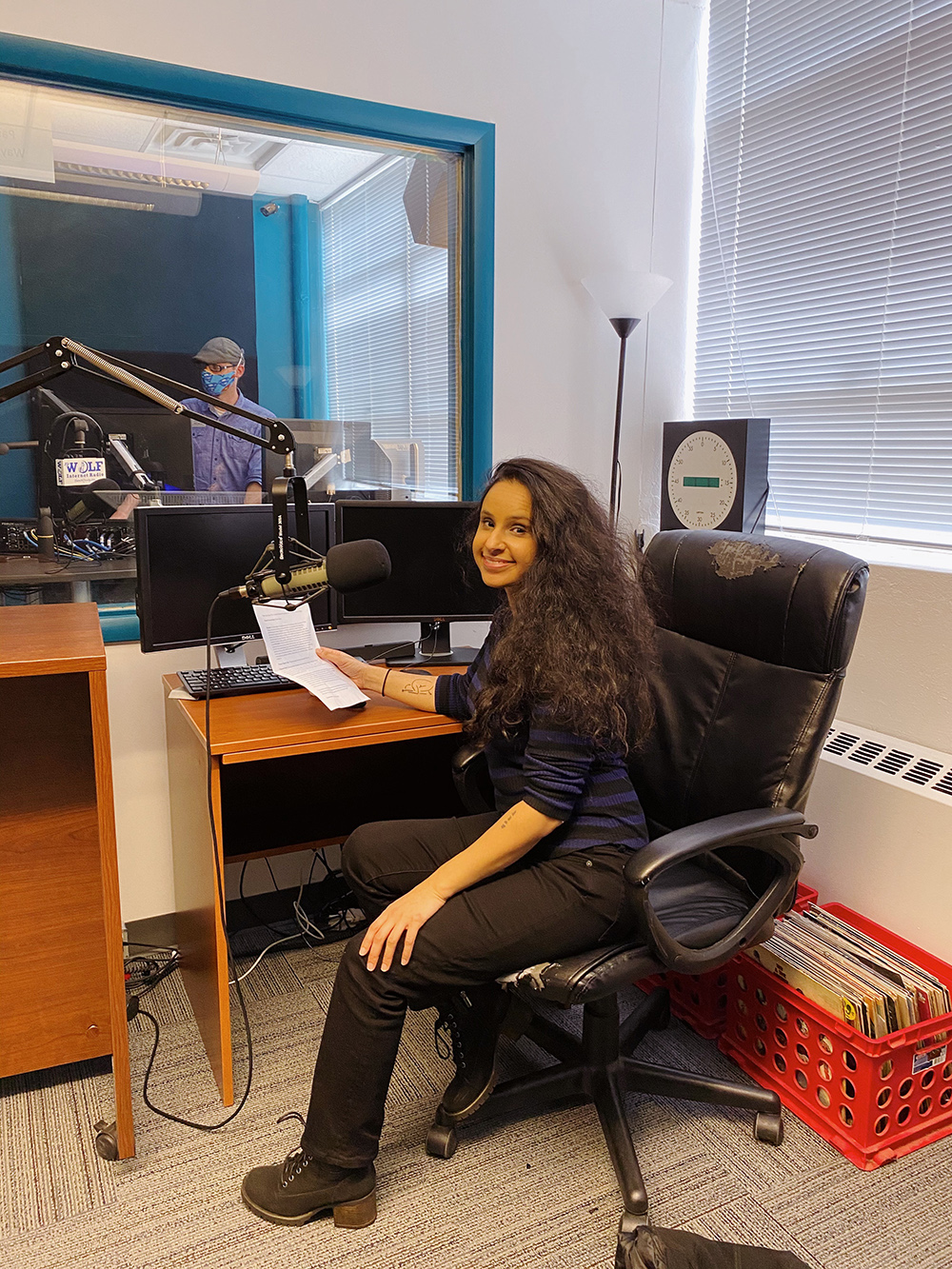 "I collected six South Asian women's poetic descriptions of reclaiming erotic power," Gupta said. "I engaged in a data interpretation process of each woman's description to unearth core thematic meanings about erotic power in their story. Then, I expressed these meanings as surrealist folk art in the style of Frida Kahlo, with South Asian cultural symbols embedded in each painting." 
Gupta presented her research to a broad audience earlier today as part of a segment on "The Academic Minute," a collaborative program from WAMC public radio in Albany, New York, and the Association of American Colleges & Universities. "The Academic Minute" is a daily module featuring researchers from colleges and universities around the world, keeping listeners abreast of what's new and exciting in the academy.
Five faculty members from UWG are "taking over" the program this week. To listen to Gupta's segment, visit the program's website.
Gupta was inspired to take on the project during her clinical internship year as a psychotherapist working primarily with a clientele of college-aged South Asian American women. Many themes of sexual and gender trauma arose during therapy sessions, but Gupta also witnessed profound sexual healing and empowerment in the face of such trauma. 
"I was inspired by the power of the women who sat across from me in the therapist's office each day," Gupta said. "So, I decided to pursue a research project to honor the erotic power of Desi women in the face of the many injustices we have endured." 
Arts-based research is a tool often used for social advocacy, and publishing the findings as art can serve as a therapeutic intervention for the public, Gupta said. During the research phase of her work, Gupta said some of the findings were surprising. 
"What surprised me most about my research findings is discovering that healing from sexual and gender oppression as Desi women involves directly reclaiming the wisdom of our own indigenous cultures," she said. "So, my artistic research findings decolonized my own approach to feminism, helping me realize that my own South Asian traditions hold profound wisdom in regards to women's liberation." 
Gupta continues to focus on promoting DESI EROS currently but is always looking for her next artistic inspiration.   
"Eventually, I will find a new research topic that beckons my artistic inspiration for a future project, but for now, I am pausing to cherish the incredible experience of having made this artwork to honor the powerful Desi women in my community," she said.
Gupta's final artwork, poetic descriptions and essays can be viewed here.