Words That Move Us: UWG English, Art Students Collaborate on Transient Art Project
Share this page
Jan. 21, 2022
Reading time: 1 minute, 2 seconds
Inspiration and creativity continue to flourish at the University of West Georgia this spring, as "Words That Move Us" delivers student-created art and poetry in unexpected places.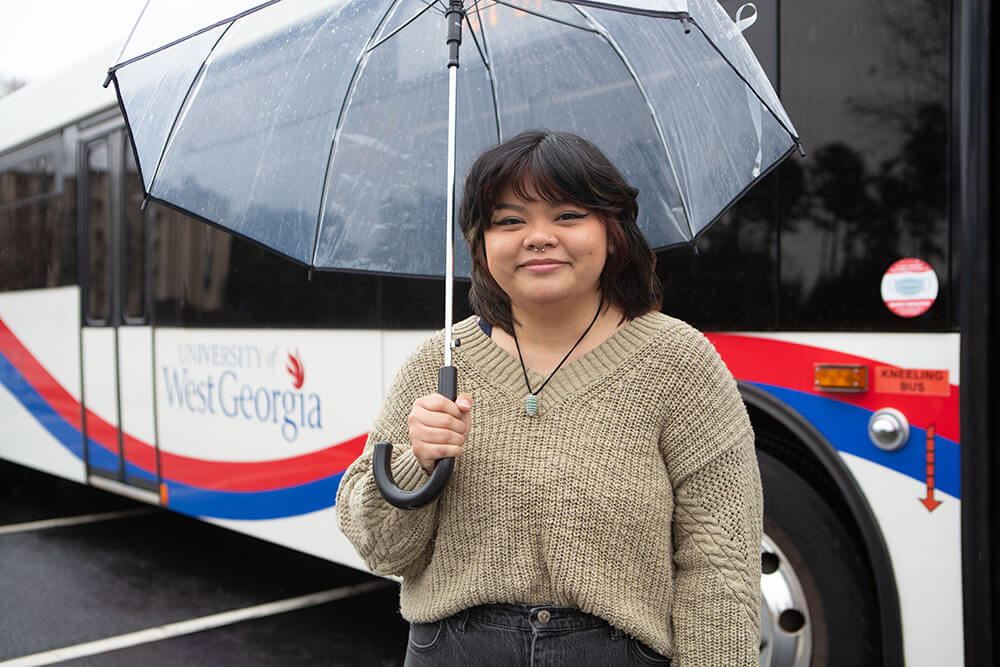 This semester, a collaboration between UWG English and art students can be seen on various monitors, at bus stops, and on the buses as students, faculty and staff traverse the UWG campus.
"Words That Move Us is precisely the kind of collaborative, interdisciplinary idea that the School of the Arts (SOTA) wants to promote: a dynamic project that brings together student designers, illustrators and writers, all for the betterment of the UWG community," said Dr. Chad Davidson, SOTA director and professor of English.
With the goal of bringing art into people's daily lives when they may not be directly looking for it, Nancy Vu, a graphic design student at UWG, was tasked with illustrating snippets of the poems created by students and designing the layouts to be featured in various locations around campus.
"It's a nice, collaborative project for creative students at UWG, and in the future, we could even expand the project to include photography or any other creative mediums," Vu said. "We get to bring art to people in their daily lives while also giving opportunities for students to collaborate and show their work."
To view all of the project's current pieces, visit the Words That Move Us website.
photography by Miranda Daniel