UWG Takes Over 'The Academic Minute': Mathematics Professor Discusses Racial Stereotypes in STEM Careers
Share this page
Dec. 17, 2020
Reading time: 2 minutes, 25 seconds
Racial stereotypes are ignominious components of our society, with Black males often the victims of such unfounded judgment. Dr. Christopher Jett, associate professor in the College of Arts, Culture and Scientific Inquiry at the University of West Georgia, recently conducted research on this disturbing reality and how it relates to Black men in STEM careers. 
Jett explained how the recent racial unrest in America has shined a spotlight on the issue of how Black men are confronted with race-related stereotypes in the broader society, but more specifically how those stereotypes manifest themselves in academic environments.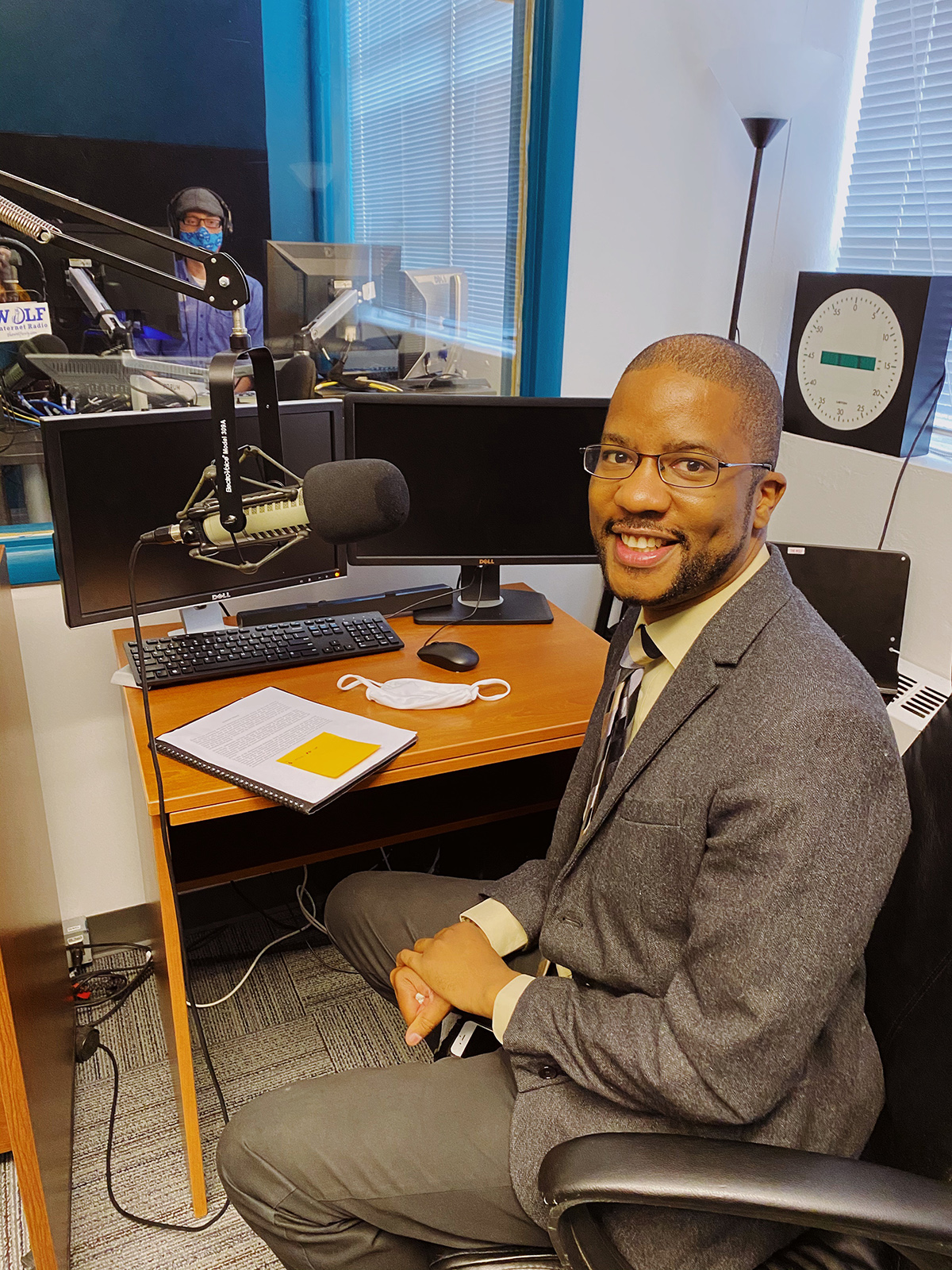 "Race-related stereotypes suggest that Black men are not suited for STEM careers," Jett said. "As a result, Black men must contend with messages that they do not belong in STEM, and the STEM enterprise is missing out on this group's invaluable talents. Moreover, mathematics has been consistently noted as a barrier to STEM persistence as it is often used as a gatekeeper or gateway to STEM fields."
Jett presented his research to a broad audience earlier today as part of a segment on "The Academic Minute," a collaborative program from WAMC public radio in Albany, New York, and the Association of American Colleges & Universities. "The Academic Minute" is a daily module featuring researchers from colleges and universities around the world, keeping listeners abreast of what's new and exciting in the academy.
Five faculty members from UWG are "taking over" the program this week. To listen to Jett's segment, visit the program's website.
Jett said minoritized students who perform well in mathematics can provide substantive implications, insights and recommendations for the betterment of STEM research, policy and practice.
"In spite of the challenges, Black men continue to persist and thrive in STEM fields," Jett said. "Studying Black men's racialized and mathematics experiences can shed light on the factors that lead to their persistence. The existing research merging these two together is sparse, but the initial evidence-based work substantiates that this line of research holds significant promise for broadening the participation of Black men in STEM fields."
Jett was inspired to take on the research through his own experiences as an African American male mathematics student, saying his graduate training and desire to approach the work from a strengths-based paradigm also sparked his interest in this particular field of research.
In February, Jett was profiled by Mathematically Gifted & Black, a website that highlights the contributions and lives of Black mathematicians, bringing national attention to his research agenda.
Jett said although his current research only includes African American male undergraduate students, he will continue to dig deeper and expand on his subject matters.