March 31, 2021
Reading time: 3 minutes, 5 seconds
During World War II, concerns about venereal disease led military officials and public health reformers to conduct a national campaign in the U.S. to close down red-light districts. In the 1940s and 1950s, however, the commercial sex market rebounded.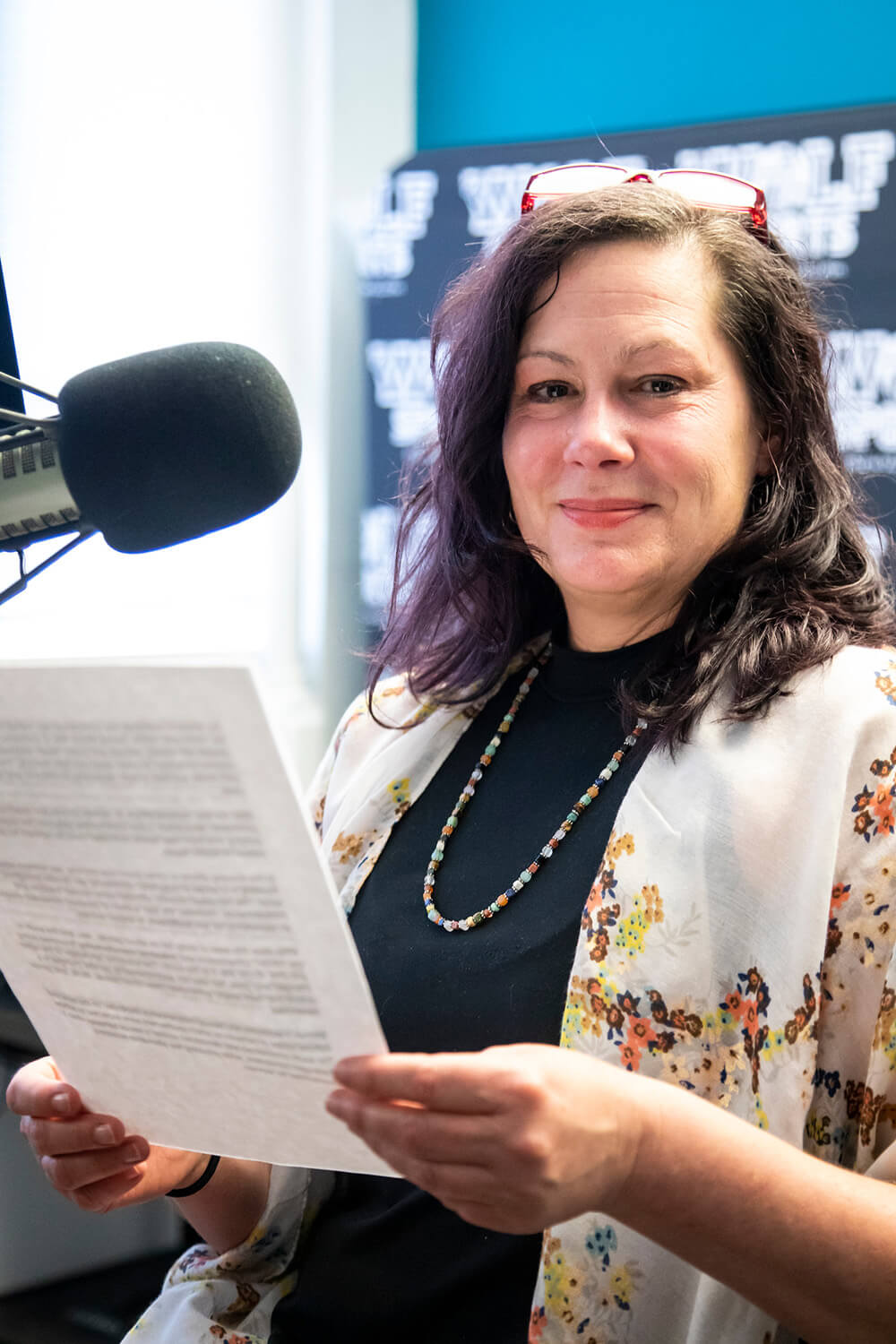 Dr. Stephanie Chalifoux, associate professor in the College of Arts, Culture and Scientific Inquiry (CACSI) at the University of West Georgia, has conducted in-depth research on the lives of women in the commercial sex industry during this period. 
Chalifoux presented her research to a broad audience earlier today as part of a segment on "The Academic Minute," a collaborative program from WAMC public radio in Albany, New York, and the Association of American Colleges & Universities. "The Academic Minute" is a daily module featuring researchers from colleges and universities around the world, keeping listeners abreast of what's new and exciting in the academy.
Five faculty members from UWG are "taking over" the program this week. To listen to Chalifoux's segment, visit the program's website.
Although much research on the period following WWII explores what men did for work after the U.S. saw a trend in southerners leaving agricultural jobs for various reasons, Chalifoux said there is very little material examining the plight of women and how they were able to make a decent living.
"It started me thinking that perhaps there was very little opportunity in the south for good-paying jobs and that most of them were potentially reserved for white men," Chalifoux said. "I knew women would need to supplement their income in some way, and we've seen in the past that oftentimes that is done through sex work, and sometimes women do this not only as a supplement but also as their sole form of employment."
What she found was that many women did, in fact, find work in the industry. With ensuing efforts to close down vice districts during the period, these women adapted by traveling in a series of organized commercial sex circuits throughout the south. The increased mobility afforded some women freedom and independence. However, the new system of constant movement created an opportunity for sex traffickers to exploit them. 
"I wondered what kind of agency these women wielded," Chalifoux said. "Was this something they were forced into due their economic predicament, or was this something that they embraced? What I found was a very complicated answer: it was a sense of victimization or exploitation for some women, but there is also that economic freedom and independence that this type of work offered women who were not seeking more conventional forms of labor."
Through her research, what Chalifoux discovered about gender, sex and the South during that time was that urbanization and industrial manufacturing flourished, but the changing and growing economic landscape of the region was not accompanied by parallel changes in a culture that held deeply entrenched ideas about sexual, racial and gender hierarchies. Therefore, whether by will or necessity, women often found themselves working in the sex industry to make ends meet.  
"It surprised me that so many of these women spoke about their work in documents as something that they sought out and talked about in ways that did indeed indicate a form of agency," Chalifoux said. "Some of them were not victims, but rather they were taking some control over the use of their labor, their time, their bodies and their income."
Chalifoux plans to continue her research, more closely examining the conditions of girls between the ages of 13 and 18 who were part of the industry during that time. In addition, she is exploring LGBTQ history in the U.S. South – particularly in the state of Georgia – from the 1980s to present day.
For more information on "The Academic Minute," visit their website.
photography by Julia Mothersole