PGA Tour Tees Up Professional Learning Opportunity to UWG Students
Share this page
Feb. 3, 2022
Reading time: 2 minutes
Gaining hands-on experience is par for the course at the University of West Georgia. Just ask the sport management students in the College of Education (COE) who volunteered at the PGA Tour Championship in Atlanta this fall.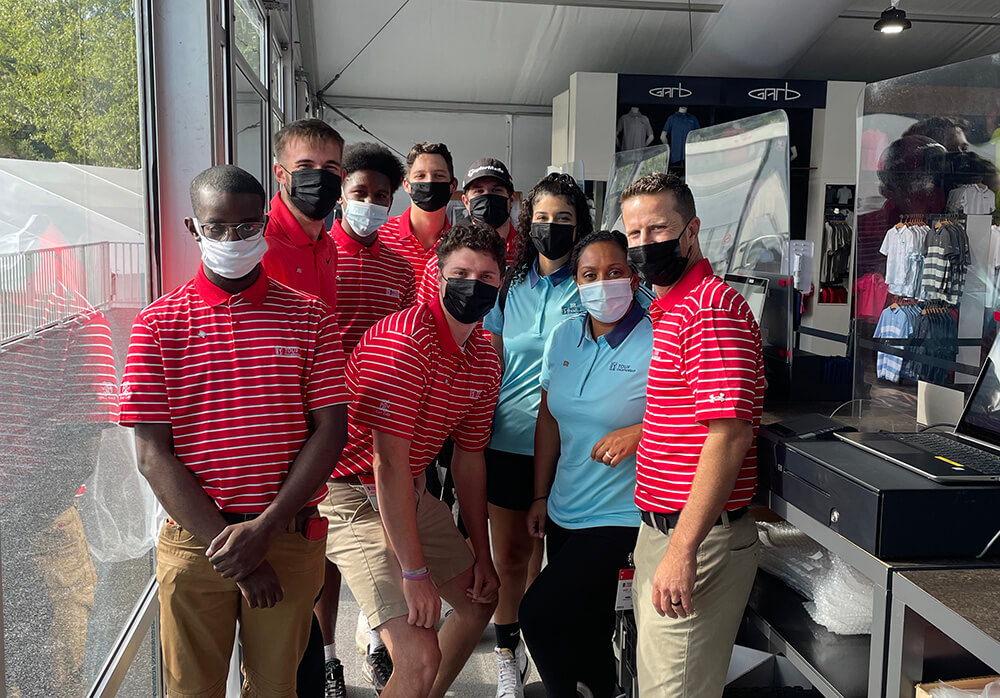 COE's Dr. Brian Mosier, chair of the nationally recognized Department of Sport Management, Wellness and Physical Education, explained how the experience lived by participating students is exceedingly rare. They get to be part of a large event preparation and planning process and see how things work behind the scenes, which is also beneficial to their future careers.
"This opportunity provides multiple positive experiences for our students," he continued. "They have the opportunity to observe, participate and evaluate various aspects of a mega-sport event. This includes the numerous details related to pre-planning, day-of and post-event processes. Additionally, students gain opportunities related to providing excellence in customer service and networking with industry professionals."
This is the second year UWG has participated in the PGA Tour Championship. Held at the East Lake Golf Club, it has provided experiential learning opportunities for more than 100 students at the undergraduate and graduate levels.
Shamiah Pittman was one of the many students who participated in the event. She said her role in guest services – which included greeting spectators and working as a cashier in the Fan Shop – allowed her to step out of her comfort zone.
"Seeing the customers smiling, engaging in conversation and just simply enjoying themselves because of the customer service we provided made this an awesome experience," she said.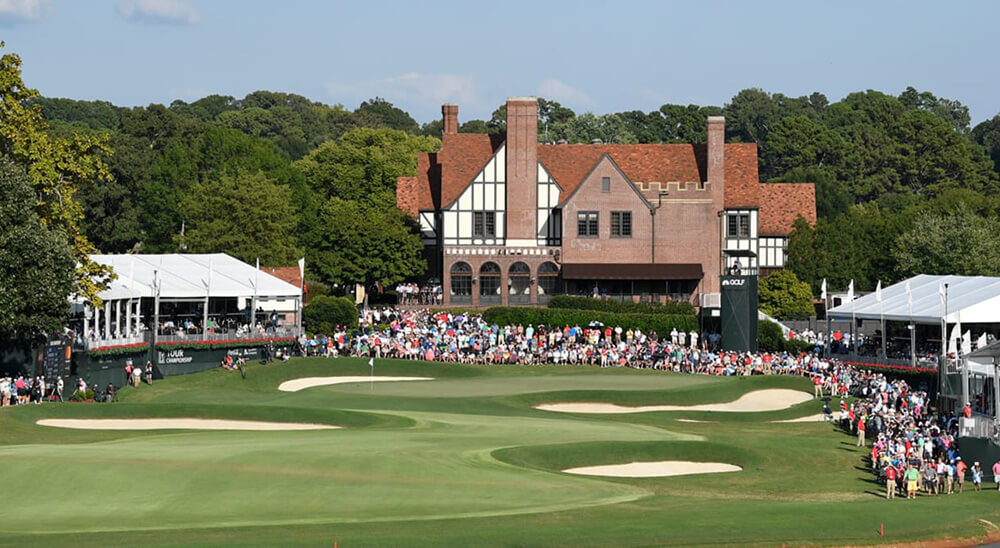 Pittman also noticed some career takeaways from this experience.
"Something I learned is to work until the work is truly done, or in our case until the event is over," she explained. "No matter the circumstances. Whatever you do, do it to the best of your ability and make the best of the cards you're dealt at the moment. Anything can happen, and not everything goes the way you want it to."
The sport management program intends to continue its partnership with the PGA Tour Championship and will continue to expand its partnerships within the sport industry. Mosier said during the upcoming year, students will have the opportunity to participate in field-based experiences at the UWG Coliseum and the Talladega Speedway. 
"Personally, I enjoy seeing students thrive in authentic experiences related to sport," he concluded. "It is worthwhile and uplifting to see them develop in an environment related to their professional pathway."