UWG Takes Over 'The Academic Minute': Phenomenologist Talks on the Dynamism of Monuments
Share this page
Dec. 14, 2020
Reading time: 2 minutes, 55 seconds
Recent protests of racial injustices have renewed scrutiny over the debate of Confederate monuments in the United States. In her most timely research, University of West Georgia's Dr. Janet Donohoe delves into the complexity of our experience with monuments and the role they play in our world.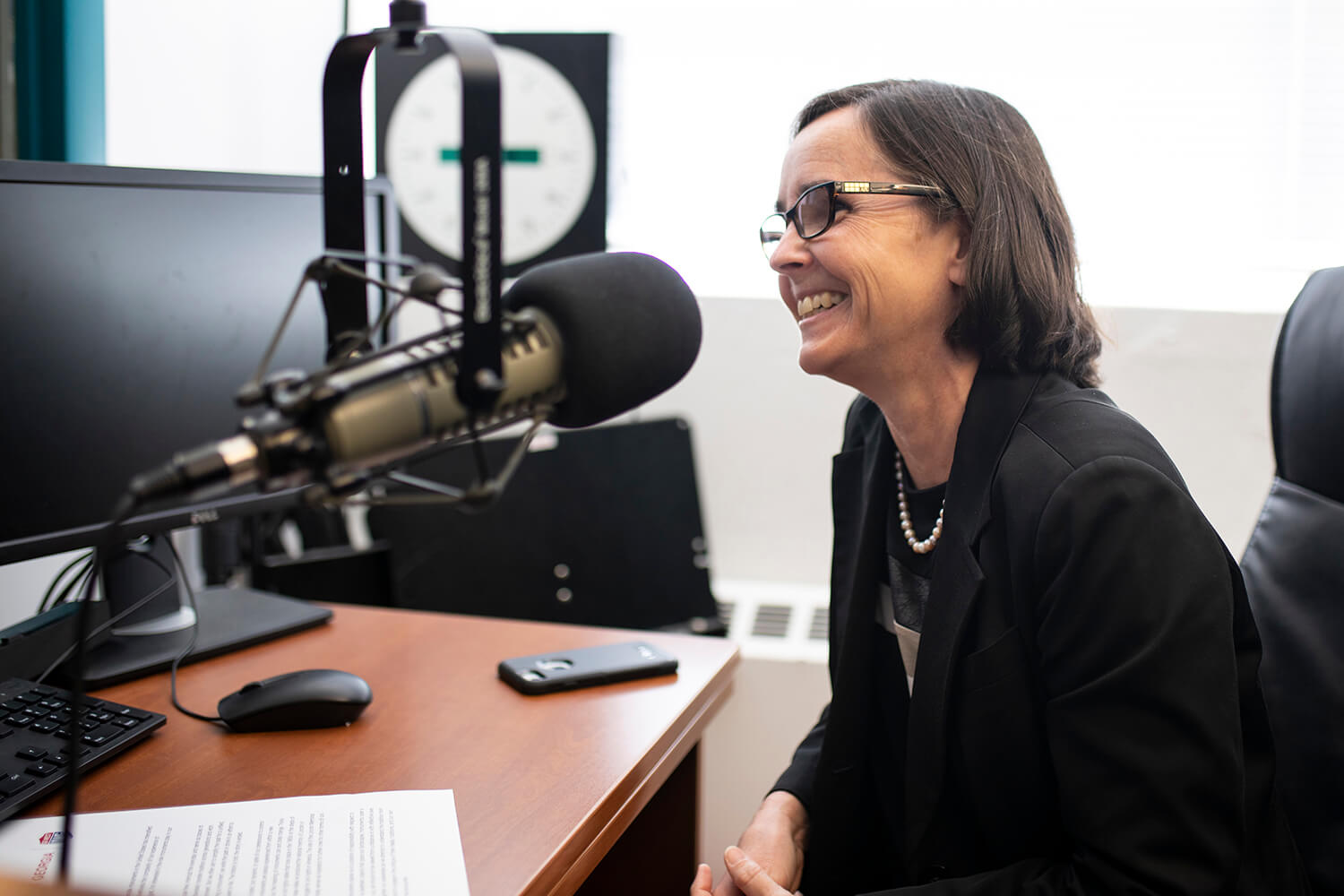 "As aesthetic objects that grace our landscapes, monuments open a world of the past to us, yet should not be viewed from a distance or with reflective awe," said Donohoe, a professor of philosophy and dean of the UWG Honors College. "They call us to heighten our awareness as we attempt to understand the tradition from which they arise and to engage in the critique of their ideals, traditions and our own present through the encounter."
Donohoe presented her research to a broad audience earlier today as part of a segment on "The Academic Minute," a collaborative program from WAMC public radio in Albany, New York, and the Association of American Colleges & Universities. "The Academic Minute" is a daily module featuring researchers from colleges and universities around the world, keeping listeners abreast of what's new and exciting in the academy.
Five faculty members from UWG are "taking over" the program this week. To listen to Donohoe's segment, visit the program's website.
As a phenomenologist, Donohoe spoke of her interest in how people experience the world around them and in the role that memory plays in those experiences. While working on a book she published in 2014, "Remembering Places," she focused on specific places of memory that include the childhood home and monuments. 
"Monuments seemed an obvious place where we attempt to embed our social memories on the landscape," Donohoe said. "It seemed important to dig deeper into exactly how monuments function, why we erect them and what we do when they become contentious spaces."
In her research, Donohoe analyzes and critiques a number of national monuments – including the Vietnam Veterans Memorial, the World War II Monument and the Korean War Memorial – as well as personal tributes like online and roadside memorials.
"Monuments are valuable because they interrupt the everyday and serve as places of intensified meaning," she explained. "They deliberately transfer tradition across generations and etch history on the physical environment."
In constructing a monument, Donohoe said we write the past in stone in an effort to control the meaning of an event or life. But while that is where history is often told, its story has not ended. She uses the Lincoln Memorial and the protests that occurred there in the 1960s as examples. 
"These rallies re-produced the national memory of Lincoln in conjunction with the struggle for civil rights in America," she said. "The site of the Lincoln Memorial has been altered and today serves as inspiration for further cries for other forms of civil rights."
The next phase of research on Donohoe's agenda deals with places of loss and loss of places – the destruction of places in war, environmental disasters or simply "collateral" damage from the built environment.
Loss of place includes layers of history, so it is a difficult topic to summarize, and there are a significant number of parallel questions about why there is loss and who decides what is worth saving," she concluded. "I'm also thinking about how we mark loss. We put up historical markers, we leave ruins, but we also completely cover over things with new buildings, roads or crops. It's complicated. I'm trying to sort out why we make some of the decisions we do, why we mark some things and not others."