Zamostny Named Director of Office of Undergraduate Research
Jan. 18, 2022
Dr. Jeff Zamostny was recently named as the new director of the University of West Georgia's Office of Undergraduate Research (OUR), assuming his new responsibilities in January.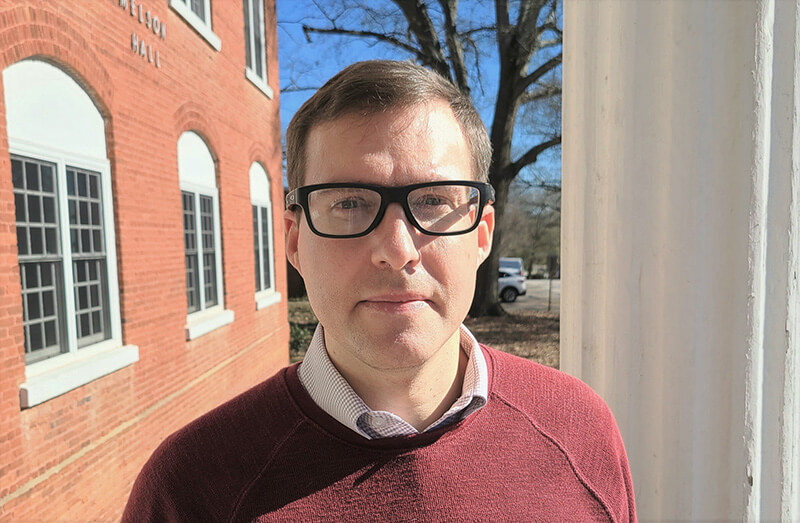 In his new role, Zamostny will oversee OUR activities on campus, including student travel grants; an enhanced Student Research Assistant Program; managing the process of tagging courses as High-Impact Practice Undergraduate Research courses; working toward a possible micro-credential in Undergraduate Research; working closely with faculty to identify students to apply for prestigious national scholarships and fellowships; ushering students through the application process; supporting faculty in enhancing undergraduate research opportunities for students; and assisting faculty in locating sources of funding for undergraduate research. 
Zamostny, an associate professor of Spanish in the International Languages and Cultures program, joined the UWG faculty in 2012. During his tenure with the university, he has successfully mentored many students in undergraduate research, served as an Honors College Faculty Fellow, been recognized as an outstanding teacher, served collegially on several departmental, college, and university committees, and has an impressive record of scholarly publications.
He said he looks forward to expanding the support of faculty initiatives and enhancing the undergraduate research experience for students.