New UWG Master's Degree in Digital and Social Media Communication Will Help Professionals Advance Skills, Expand Career Opportunities
Share this page
Jan. 27, 2022
Reading time: 2 minutes, 24 seconds
In response to increasing demand for specific advanced skills both from employers and professionals in the communication field, the University of West Georgia announced the launch of a Master of Science in Digital and Social Media Communication. The inaugural program is now open for enrollment and will begin its courses in fall 2022.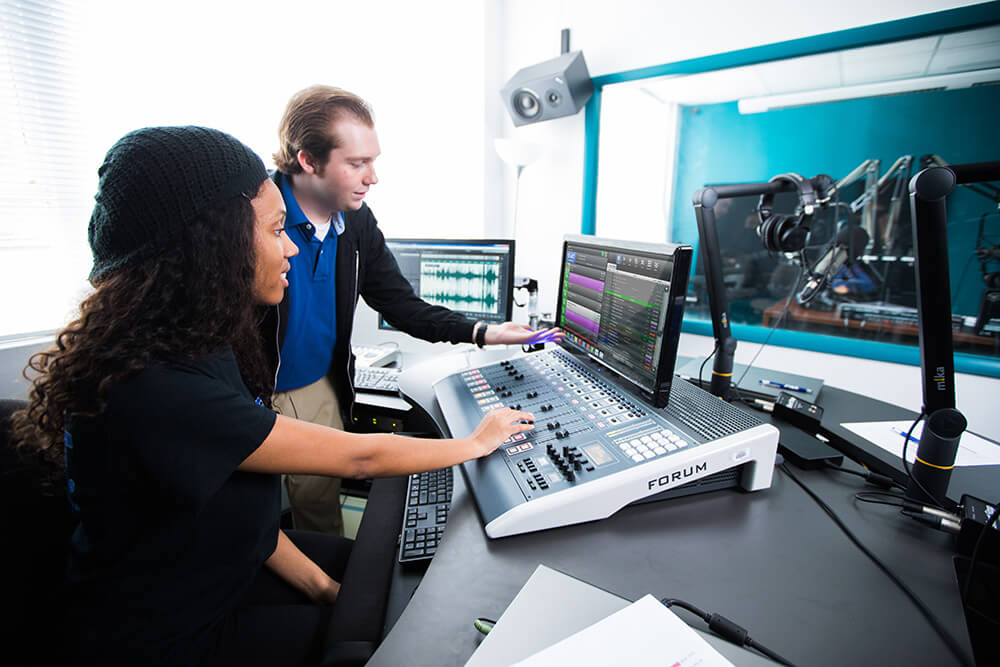 Approved by the University System of Georgia's Board of Regents and under review by SACSCOC, this new degree seeks to provide aspiring practitioners and current working professionals with the tools necessary to advance their career or pursue further graduate studies. It is the first graduate level program to be offered in the recently established School of Communication, Film and Media (SCFM), which aims to help prepare students to be adaptable in these ever-evolving industries.
"We created this program to serve professionals who want to expand skills, refresh skills or add new skills that are complementary to their existing experience," said Dr. Brad Yates, professor and dean of SCFM at UWG. "Our faculty are thrilled to have a program that will expand social and digital media communication knowledge for students to better understand and adapt to the always-changing, emerging media marketplace while adopting the entrepreneurial spirit necessary to stand out in today's crowded digital/social media environment."
The M.S. in Digital and Social Media Communication degree emphasizes the kinds of advanced critical thinking skills and theoretical foundations that will serve students beyond existing digital platforms or skill sets. It will include courses that cut across content creation, analytics, strategic communication and more.
Requiring only 30 credit hours, the degree may be completed fully online. The program does offer elective courses in both online and face-to face formats to provide flexibility for working professionals or recent graduates. 
Yates and other faculty members solicited input from alumni and regional business leaders on what skills are most needed and what future career paths may be available to graduates of the program. This included UWG alumna Ashley Bush '11, director of communications and giving back for Southwire Company.
"A master's program in Digital and Social Media Communication will allow candidates the opportunity to better understand the theory, strategy and laws around these activities," Bush said. "It will also provide an avenue for these individuals to strengthen their storytelling skills, better connect with their audiences and, overall, become more effective messengers. It is my hope that some of these master's degree candidates are, or will one day be, members of the Southwire team."
The M.S. in Digital and Social Media Communication is designed to equip students with specialized knowledge and in-demand skills that will create opportunities for advancement in exciting new careers, such as:
Audio/Video Editing, Podcast and YouTube Creator
Digital Asset Coordinator/Manager
Digital Content Manager
Digital Media Specialist
Multimedia Journalist/Reporter
Senior Manager, Podcast Growth Development
Social Media Analyst
TikTok Content Creator
Visit this page for more information on the details of the program. Enrollment for the inaugural fall 2022 semester is currently open for application.