Rock On: UWG Student DJ Wins Two-Hour Rotation at Atlanta Radio Station
Share this page
Jan. 14, 2022
Reading time: 2 minutes, 14 seconds
Two University of West Georgia students recently had a once-in-a-lifetime experience when they participated in World College Radio Day, with one of them winning a dream prize.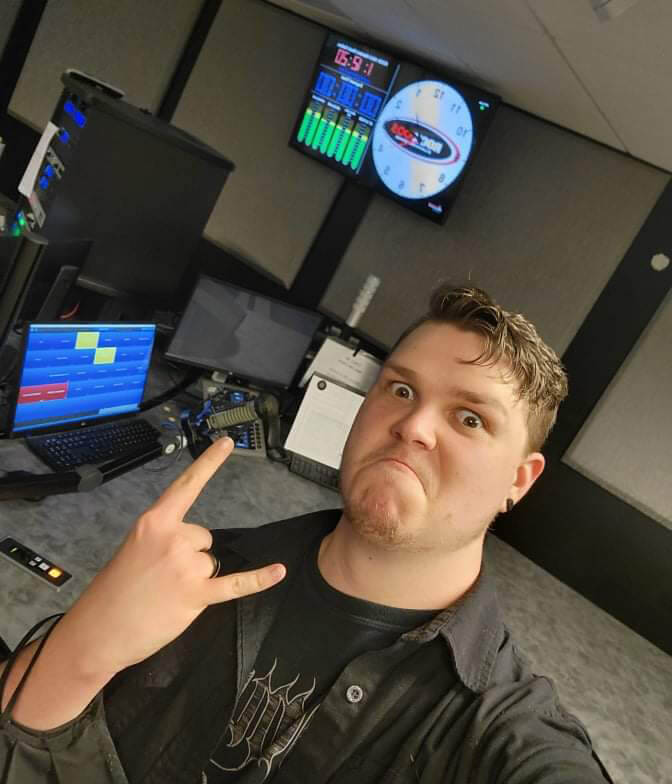 When Atlanta's WNNX Rock 100.5 recently held a contest in celebration of World College Radio Day, two UWG students – Dalton Browning and Braylen Smith – were interviewed by the station during their morning show for a chance to win a two-hour air shift. Browning, the program director for UWG's WOLF Radio, was subsequently declared the winner. 
Browning said he couldn't be more excited about the win and was honored to be able to participate. 
"I have been a metalhead all my life," Browning said. "My parents raised me on bands like Slayer and Metallica, so being on Atlanta's Rock Station was a dream come true for me. Getting to be in the main studio was easily the coolest experience of my college career."
"It is a thrill to see my students get recognized for their talents," said Shawn Isaacs, general manager of WOLF Radio. "This proves that our station is preparing the next generation of radio personalities and content creators."
WOLF Radio is a student-managed, cutting-edge radio station featuring student-produced shows, including music, news and sports programming that serves as an experiential learning lab for UWG's School of Communication, Film, and Media.
According to Isaacs, both students who participated are the best of the best and deserve recognition. 
"Dalton and Braylen are two students with a complete passion for radio and creating audio projects," he said. "They put their all into radio and content creation and are winning awards and opportunities for it."
Browning is a transfer student who came to UWG largely to be a part of WOLF Radio, a move that has proven rewarding.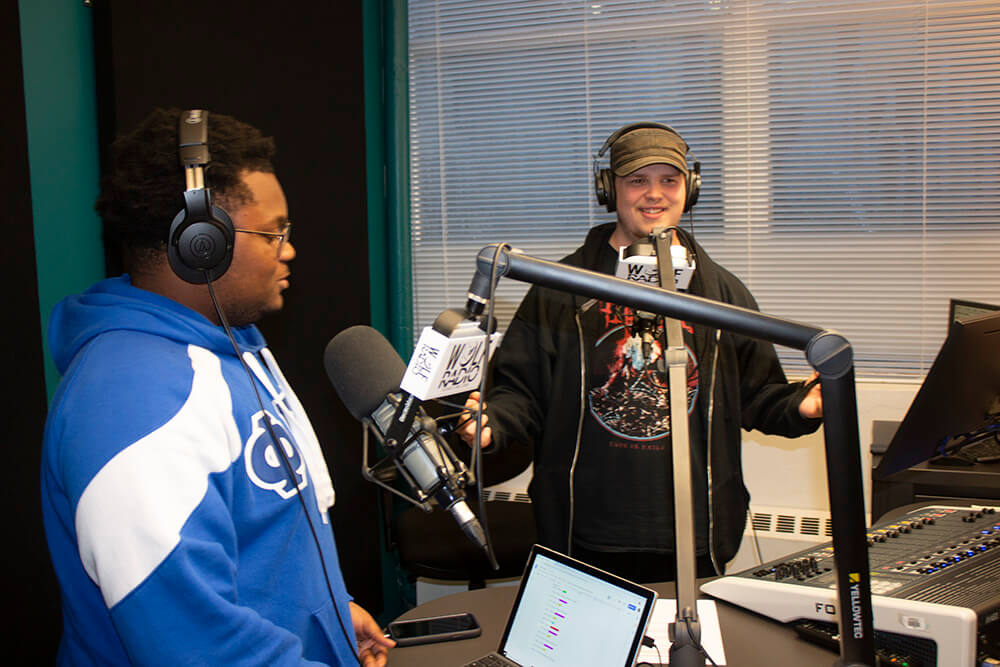 "With all of the training I've received, I feel like I was given all the necessary tools and blueprints to be successful," Browning said.
World College Radio Day was founded in December 2010 by Dr. Rob Quicke, general manager of a college radio station. Quicke's idea was to harness the combined listenership of hundreds of thousands of college radio listeners throughout the world and celebrate the important contribution of college radio by uniting for one day each year.
Besides Browning's win, WOLF Radio also received another distinction on World College Radio Day with a 2021 Spirit of College Radio Award presented by the College Radio Foundation in recognition of outstanding and spirited efforts made by college radio stations. Out of 600 stations that participated, only 10 were chosen for the awards. This is the second year in a row WOLF Radio received this recognition. 
Visit the websites for WOLF Radio and UWG's School of Communication, Film, and Media to learn more.