Going Places: Overcoming Adversity, UWG Student Receives Prestigious Scholarship and Thrives
Share this page
March 9, 2021
Reading time: 3 minutes, 30 seconds
It's one thing to overcome. It is entirely different to overcome, grow and thrive. University of West Georgia student Alma Beauvais has proven that when you are led by strength, intelligence and courage, nothing is impossible.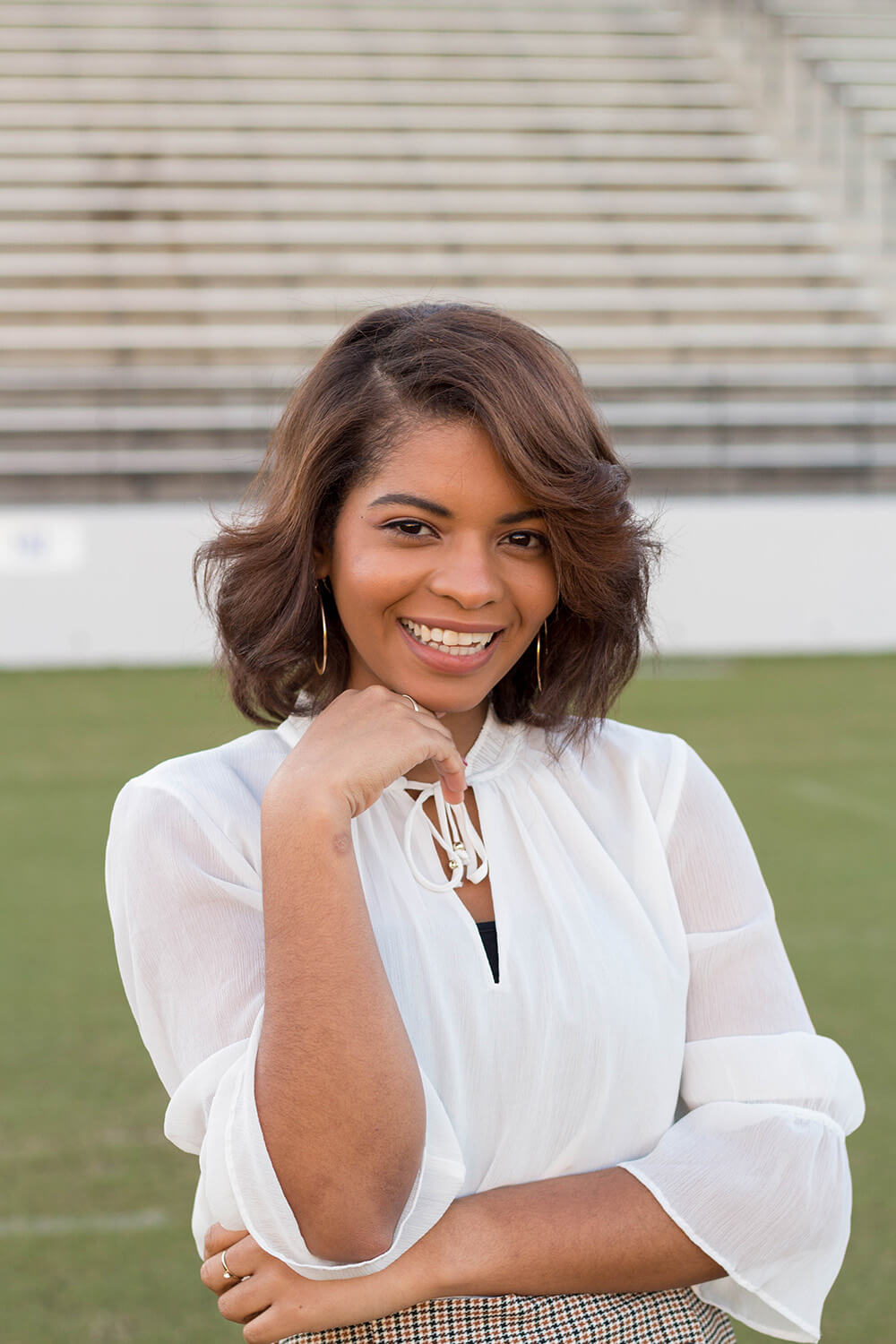 A native of Haiti, Beauvais left her home country in 2010 at the age of 13 after a devastating earthquake left her family in despair.
"More than 230,000 people died and 220,000 were wounded, including some of my classmates, teachers, neighbors and family," Beauvais said. "My family and I were homeless. Our house was completely demolished. We found shelter at my stepfamily's house, but we all had to sleep in military tents and eat military food for weeks."
Beauvais soon moved to France to live with family members she had never met before so she could continue her education and build a new life.
"My family wanted me to have a better future than what Haiti could offer," she said. "Leaving my mother and siblings behind, I transitioned to a new middle school in the middle of the school year, adapting to a new school system. It was very intimidating, but I didn't let the transition hinder me. I managed to succeed in all of my classes."
Beauvais lived in France through her teenage years, beginning her collegiate journey at Paris-Sorbonne University. She then relocated to the United States, resuming her education at UWG, where she emerged as a star scholar.
"I doubted myself at first," Beauvais said. "I couldn't speak English as well as the other students. I was then able to regain focus on the future I wanted to build. I studied hard and passed the admission exam required to get into the University of West Georgia. While at UWG, I received all As and graduated with a 4.0 GPA."
Based on her academic achievements, Beauvais was recognized as an Ingram Scholar during Fall 2020. She was also a member of the National Society of Collegiate Scholars and perpetually made the dean's list. Beauvais is currently pursuing a master's degree in journalism at Columbia University or New York University.
Dr. Bradford Yates, professor and chair of UWG's mass communications department, said Beauvais is among the most dedicated, intelligent, creative and thorough students he has encountered in his teaching career.
"Alma has a strong grasp of abstract, high-concept ways of understanding the complexities of politics and culture," Yates said. "She is a young woman with vision and purpose – not only to better herself, but to drive social change and expand the vistas of the possible. She actively seeks challenges and learns all she can to acquire a new skill level. She defines service not through mere descriptions, but by each and every action. She exudes intelligence, teamwork and friendship."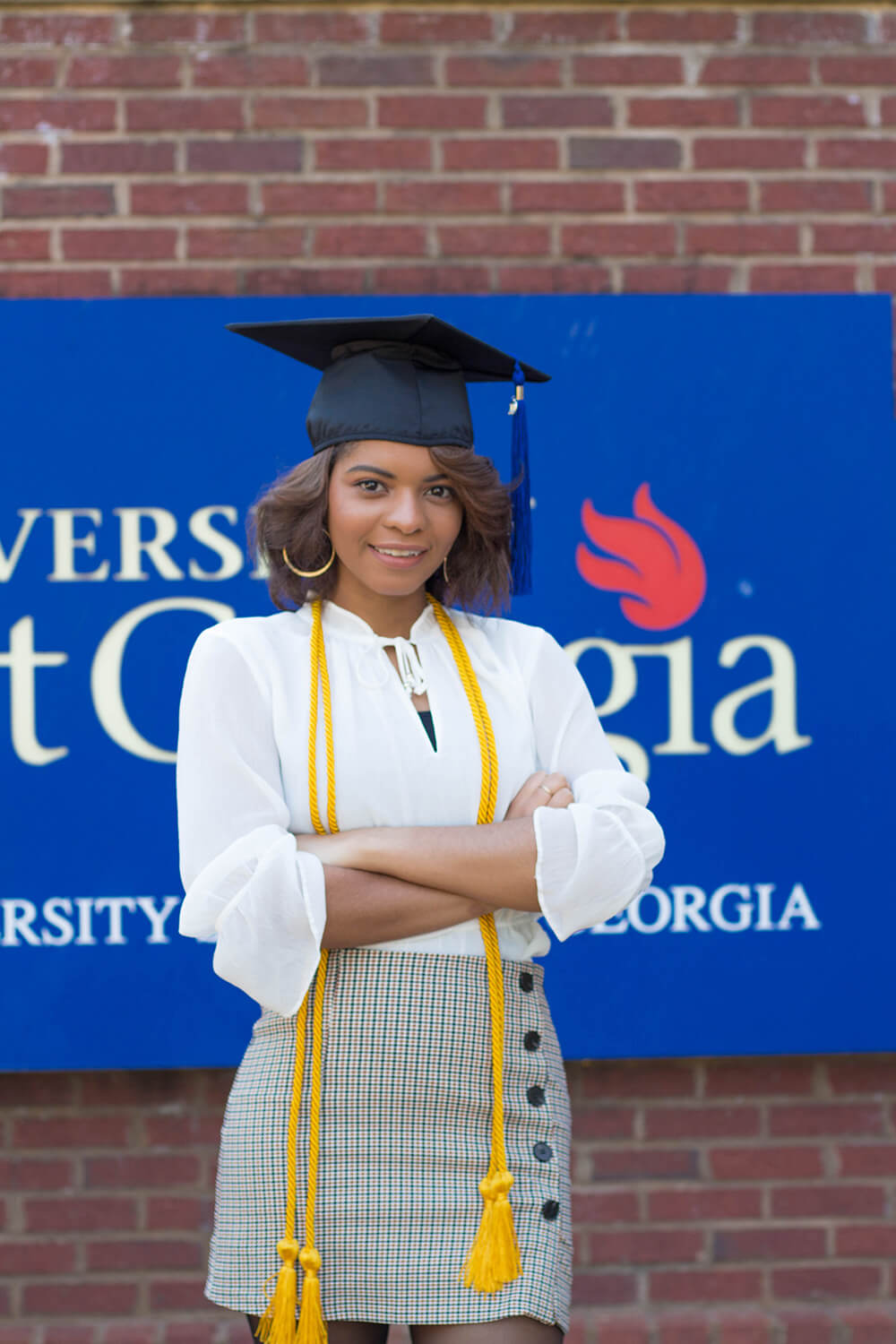 Having received a Bachelor of Science in mass communications with a focus on convergence journalism, Beauvais was aided in her higher education journey by the Frances Parkman Memorial Scholarship. Parkman was the wife of Stanley Parkman, founder, publisher and editor of the Times-Georgian, established in 1946. Their son, David, retired as vice president of University Advancement at UWG.
Beverly Parkman, David's wife, said Beauvais is an outstanding young woman and was an exceptional student in every way.
"I have had the privilege to meet and get to know Alma and find her to be one of the most talented young ladies I have known," said Parkman. "She has been through a lot in her short life and has come out on top in all of it. When I heard she had been awarded the Frances Parkman scholarship, I was delighted. My mother-in-law would be so proud and would really love Alma. I wish her the best that life has to offer and hope to keep in touch with her and follow her career."
Beauvais said the scholarship changed her life and she will be forever thankful.
"I was so grateful to receive this support," Beauvais said. "With this scholarship, I was able to be one step closer to accomplishing my academic, professional and personal goals."
For more information about how you can support UWG students through an endowment, scholarship or annual giving, please visit the UWG Give West page.