July 12, 2022
Reading time: 3 minutes, 6 seconds
With locations in Carrollton, Newnan and Douglasville, the University of West Georgia is a cornerstone of and major regional partner for the local communities it serves. As the university continues to grow and thrive, its Newnan campus build-out continues to steam forward.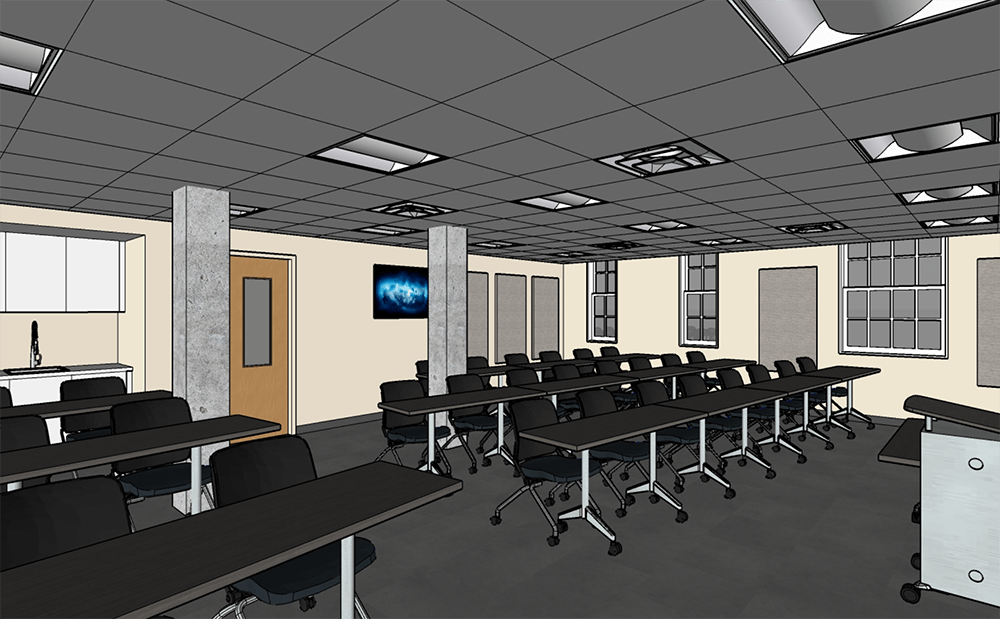 This historic space, originally constructed in 1925 as Newnan Hospital, is nearly 90,000 square feet, with the new build-out of the warm shell activating close to 5,600 additional square feet. The space, formerly nursing dormitory space, is intentionally patterned around a comprehensive and exceptional student experience. 
"This unique space is designed around a holistic experience that celebrates and preserves the historical significance of the building while also providing a state-of-the art environment that supports positive learning interventions for students," said Dr. Russell Crutchfield, UWG's chief of staff and lead over operations at UWG Newnan.
While celebrating the history of the location and maximizing UWG Newnan's ability to serve students and the community, the reinvented space will feature multi-use classroom space; innovation space for enhanced learning; graduate seminar space; and individual and group study spaces, while utilizing elements from the original building such as surgical lights and columns.
The campus offers a broad spectrum of core curriculum courses, a complete nursing cohort unique to the site for Bachelor of Science in Nursing students, a Bachelor of Science in Social and Behavioral Health, and a Bachelor of Science in Psychology (beginning Fall 2023). Graduate programs include a Master of Business Administration and Specialist in Education with a Major in Educational Leadership. 
UWG Newnan also offers a number of continuing education programs available to the community, including non-credit courses, workshops, seminars, personal development and professional certificates to enhance skills or develop new ones. Certified Nursing Assistant (CNA) classes will also launch soon.
"We create exceptional programming and spaces on campus that enhance the student experience and increase opportunities to partner with the local businesses and our community. This includes ways in which we support career-connected learning for our students that mutually benefit local and regional businesses or organizations," Crutchfield added. 
Newnan Mayor Keith Brady said UWG Newnan's growth is a direct outcome of the commitment and engagement of its stakeholders. 
"UWG Newnan is a wonderful part of our community and it represents a significant commitment by government, civic, and community leadership that ultimately paved the way for UWG to be a bigger part of what makes Newnan exceptional," Brady said. 
"We are very pleased with UWG's expansion here and look forward to the university being a big part of our community for years to come." 
Landscape and existing interior beautification upgrades and enhancements are also taking place on the campus. With intermediate plans currently in motion, full-scale plans are unfolding. Those include additional re-landscaping of the front and back of the facility and updated signage.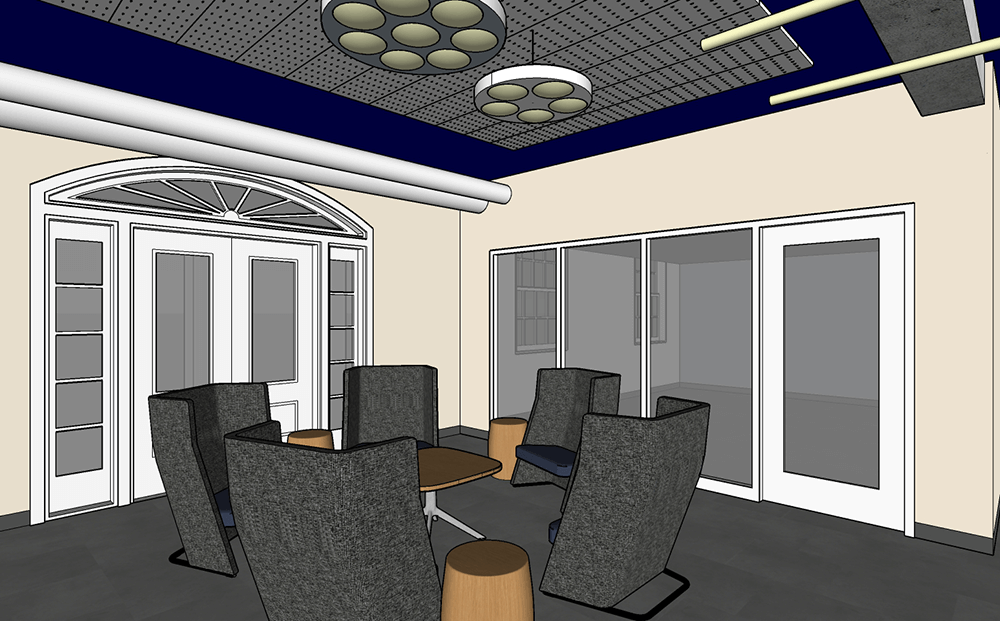 UWG also plans to increase academic program offerings at UWG Newnan as well as more opportunities for student internships with local businesses. This approach is being informed by business leadership forums held on campus in partnership with the Newnan-Coweta Chamber of Commerce. 
Other community partnerships include AIR, a partnership with a Newnan Artist-in-Residency, which is a collaboration between UWG Newnan, School of the Arts, the city of Newnan, and the Newnan Artist-in-Residency Board; The Other Night School, a dynamic, community-based lecture series featuring the very best of UWG faculty from the arts, humanities, and sciences; Economic Forecast in partnership with UWG's Center for Business and Economic Research; along with numerous collaborative efforts with Newnan Carnegie Library. The university plans to continue growing community events on campus in partnership with local business, civic and non-profit organizations.   
For more information on UWG Newnan, program offerings, events, or to request a tour or use of the facility, please call 678-839-2300.