UWG's Online MBA Again Ranked No. 1 in Georgia: Online Bachelor's Programs Ranked Second in State
Share this page
Jan. 24, 2023
Reading time: 2 minutes, 2 seconds
The University of West Georgia was once again recognized as the state's leader in online MBA education, as it maintained momentum in this year's annual rankings by U.S. News & World Report.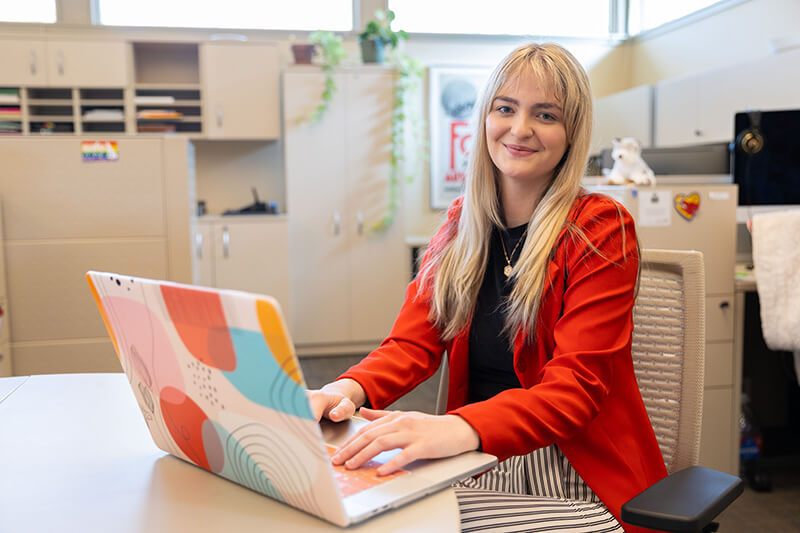 UWG tied in the category with Mercer University in Macon.
Overall online bachelor's programs also received a boost, as UWG has risen to No. 2 in the state, only falling behind the University of Georgia.
In addition, the publication recognized UWG on its lists of Best Online Education graduate degree, Best Online Nursing graduate degree and Best Online Computer Science graduate degree – the two latter of which also placed No. 2 and No. 3 statewide, respectively.
"These latest rankings confirm the steady rise of UWG's profile as a leader of online education, and what's most significant is we're excelling not just in one area, but across multiple disciplines," said Dr. Brendan Kelly, UWG president. "Ever since UWG began offering online instruction in 1997, we have worked to ensure the virtual experience at our university parallels the in-person experience, with academic and student support programs that deliver the same high-quality education one would expect from a first-choice university."
Surveys for the bachelor's programs ranked more than 350 institutions on the categories of engagement, services and technology, faculty credentials and training, and expert opinion. The surveys for graduate degree programs measured those four categories as well as student excellence.
U.S. News employs thoroughly vetted academic data from surveys and reliable third-party sources to calculate each ranking, along with user feedback, discussions with schools and higher education experts, literature reviews, trends in existing data, availability of new data, and engaging with deans and institutional researchers at higher education conferences. Only the top institutions are then included in the rankings.
"Our accessible and flexible online education is characterized by high-quality methods, rigorous academic content, and engaging activities that provide our students with the knowledge they need for a competitive advantage when they enter the workforce," said Dr. Jon Preston, provost and senior vice president for academic affairs at UWG. "It's a testament to the outstanding education our faculty provides to our students every day of the academic year."
UWG also serves as the operational home to the University System of Georgia's eCampus, a service unit that includes eCore and eMajor and partners with USG institutions to provide quality post-secondary online degrees that address the needs of industries throughout the country and the world.
To learn more about UWG's nationally ranked programs, visit our website and apply today.
photography by Miranda Daniel