March 30, 2021
Reading time: 2 minutes, 31 seconds
Firearm policies have been a passionately debated topic in society for decades, giving political science professors like the University of West Georgia's Dr. Anthony Fleming a ripe field for research.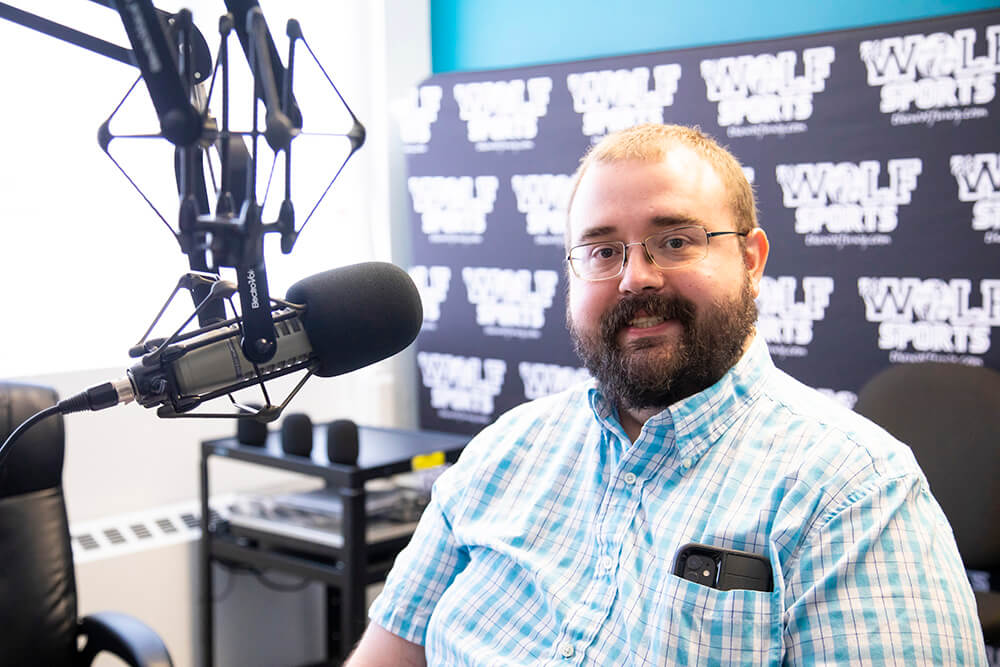 Fleming, an associate professor and program coordinator for political science in UWG's University College, has always been interested in laws related to the procurement and use of firearms – even having written his dissertation on it – but his focus has changed over time.
"When I first became interested in it, I attempted to learn why the United States so rarely made substantive changes to firearms policy at the national level, even after mass shooting events like Virginia Tech and Columbine," Fleming said. "Over time, my research has evolved into understanding the language and framing used by the two sides (pro- and anti-firearm) to gain supremacy over the other."
Fleming presented his research to a broad audience earlier today as part of a segment on "The Academic Minute," a collaborative program from WAMC public radio in Albany, New York, and the Association of American Colleges & Universities. "The Academic Minute" is a daily module featuring researchers from colleges and universities around the world, keeping listeners abreast of what's new and exciting in the academy.
Five faculty members from UWG are "taking over" the program this week. To listen to Fleming's segment, visit the program's website.
By analyzing a variety of data – ranging from a catalog of presidential statements, bills in the U.S. Congress and articles published by The New York Times – Fleming has identified the overarching frames used by the two sides of the debate to gain superiority over the other side.
"After high-profile massacres, many argue these terrible events would be limited if we created more firearms controls; however, many also contend that firearms are not the problem and that more controls on them are not the solution," Fleming said. "The two sides of this argument reflect the two sides of the communitarian value and rugged individualism value debate."
Fleming said those who support communitarian values seek to protect the society and community over the individual, whereas those who support rugged individualism values seek to protect the rights and liberties of the individual over the society and community. As for what Fleming has learned in his research, he said it is clear the pro-firearms contingent tends to win political battles in the wake of mass shootings.
"We have found that the American gun debate thus far has been an ideological clash that has been rather lopsided in favor of those who have supported rugged individualism, but what's interesting is how much the language and framing for the pro-firearms side do not change," he said. "Conversely, the anti-firearms side tends to evolve what they are saying quite a bit."
Fleming's future research plans include a large amount of data he has procured on how justice ministers in Canada have framed the firearms debate. He is considering writing a paper on firearms policy in Canada to illustrate how it differs between the two countries.
For more information on "The Academic Minute," visit their website.
photography by Julia Mothersole