UWG's Murphy Center Distinguished Lecture Series Returns This Fall
Share this page
Sept. 7, 2022
Reading time: 2 minutes, 6 seconds
The Thomas B. Murphy Center for Public Service at the University of West Georgia promotes civic engagement by educating and inspiring students and the community about real-world politics. One of the ways this outcome is achieved is through the center's Distinguished Lecture Series, to be hosted this fall.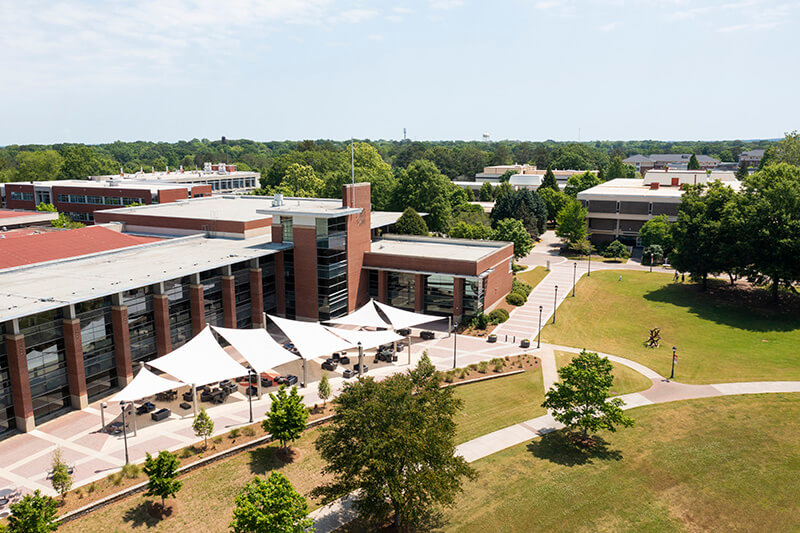 Now in its second year, the series hosts influential civic and political leaders to speak to students and community about the value of public service and encourage their engagement and future leadership in our democratic republic.
"The Murphy Center's Distinguished Lecture Series is a special civic- and community-minded program at the University of West Georgia," said Dr. Karen L. Owen, interim dean of University College and director of the Murphy Center. "These lectures, given by influential state and local leaders, not only inspire the audience toward public engagement and service, but they also remind us of the significant political and social changes in our state and community."    
The series kicks off next Tuesday, Sept. 13, at 7 p.m. with "An Evening with Georgia State Supreme Court Justices" in UWG's Campus Center Ballroom. The series continues on Monday, Oct. 17, at 6:30 p.m. with a lecture from Georgia College and State University President Cathy Cox in the Murphy Reading Room of the university's Ingram Library.
The fall semester series closes out Monday, Nov. 14, at 12:30 p.m. with a political and elections analysis titled "Georgia: Battleground/Swing State?" in Ingram Library's Murphy Reading Room, with Greg Bluestein and Dr. Charles S. Bullock III. 
"These are awesome opportunities in which we can meet and learn from great leaders of our state, and when we leave, we are hopeful of how each one of us can make a difference in society: locally, regionally, nationally and globally," Owen said. "All are invited to be a part of these incredible learning events."
In addition to the lectures, the center will host Pre-Law Day for students (with an alumni lunch panel) on Sept. 15 from 10 a.m. to 2 p.m., also in the Campus Center Ballroom.
The Murphy Center – a non-partisan, educational and community-engaged organization – carries forth the legacy of Georgia's longest-serving Speaker of the state House of Representatives. Murphy was an advocate of societal change and influence through the mechanisms of governmental institutions and was a major proponent of civic engagement.
UWG's Murphy Center shares the values of not only Speaker Murphy but promotes an appreciation for the core values of America: freedom, liberty, justice, equality, civility and service.
For more information on the series, visit the Murphy Center website.