2 minutes, 33 seconds
Reading time: April 1, 2022
University of West Georgia alumnus Taylor Smith's journey has come full circle since his early days growing up in Thomaston, Georgia. Today, as the city's economic development coordinator, he is paying back the town that gave him so much.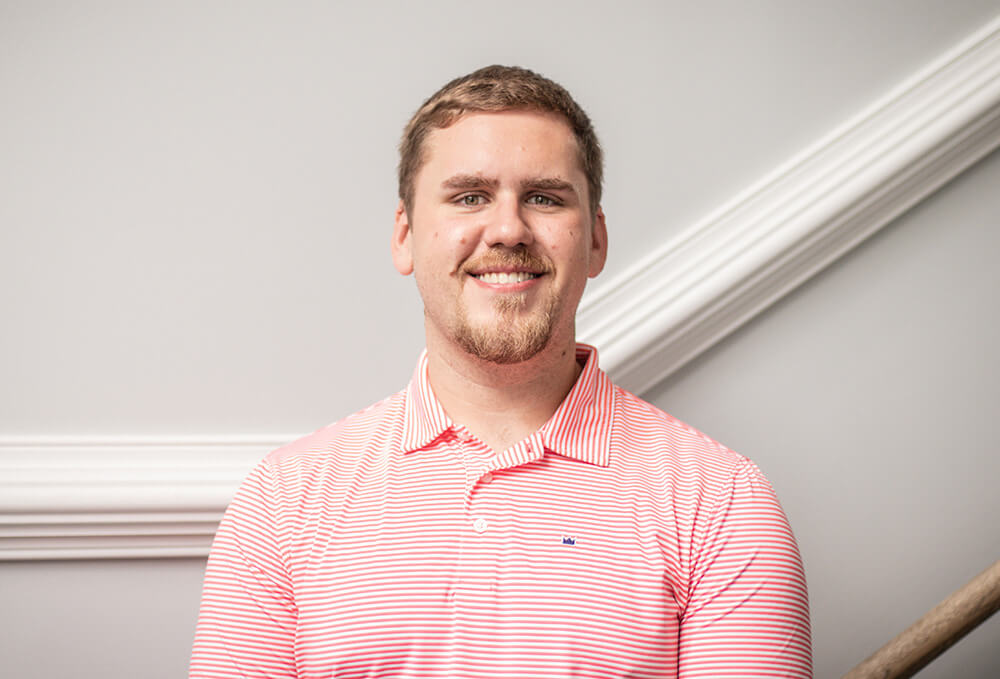 "I lost my father when I was 15, and I wasn't in a great space," explained Smith. "One summer, I volunteered for the city's Main Street Program, and it saved me. I fell in love with being in a public position where you can see the fruits of your labor."
Still, when Smith first ventured out of Thomaston to pursue his degrees, he never pictured returning to work there. Thomaston used to be a bustling mill town of roughly 10,000 people. When the mills closed in the 1990s, many local businesses were impacted, and 4,000 jobs were lost.
"The town was decimated," Smith explained. "I grew up here. I experienced that as a child. Since the mills closed, the town has been pretty stagnant ever since."
Now, Smith works to alter the trajectory of his hometown and bring opportunity and growth back to Thomaston.
"I can actually build communities and help transform and change people's lives," Smith said. "If I can recruit a company that's going to bring 200 jobs with an average salary of $45,000, I can not only change the lives of many individuals directly through those job opportunities but their families' lives as well."
Most notably, a project that's making moves to redevelop the city is HGTV's show "Home Town." Smith coordinated with HGTV producers and submitted the necessary information for Thomaston to be selected for the show's new season, which is scheduled to air around April. Producers spent time filming from December to January and will be highlighting the city in the coming season.
Smith has also been meeting with developers to bring in new businesses and homes, rewriting zoning for the city that hasn't been updated since 1965, devising new branding and developing the first annual Thomaston Art and Soul Festival tentatively scheduled for April 22-24. The arts festival will feature local artists and craftsmen, a sip-and-stroll in partnership with local breweries and wineries, and a mural restoration.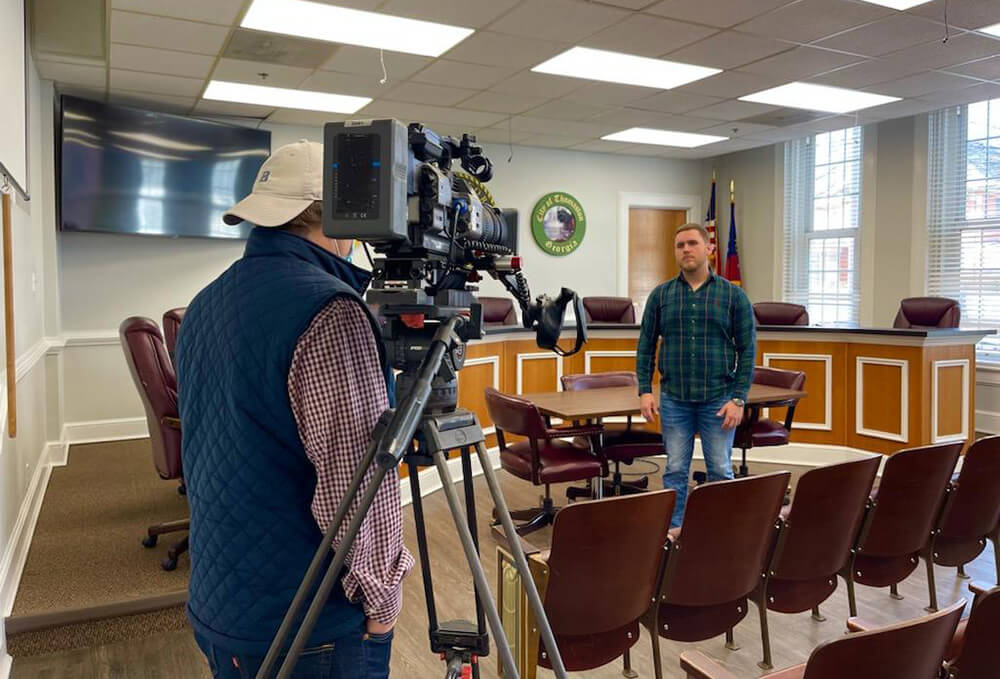 "I've been pulling data on past years, and three years ago, we didn't have a single new home constructed in city limits," Smith said. "Last year, we had 35. I'm starting to see some of that growth we're working toward. I'm really trying to establish Thomaston as that palette for artists to make beautiful. This city has had so many years of stagnation. For me, embracing art and color brings vibrancy and optimism."
Smith, who received his bachelor's degree in business management in 2018 and his master's degree in public administration in 2021, said staying involved at UWG helped shape his future. A nontraditional student, he worked for the Coliseum and was president of the Blue Coats.
"Going to West Georgia, I was really able to find myself, get involved and have those one-on-one conversations with professors," Smith stated. "There's so many great professors you can work with and who will treat you like more than just a number."