'It Started So Simple': UWG Alumna Hosts New Art Show at Museum of Contemporary Art of Georgia
Share this page
May 27, 2021
Reading time: 2 minutes, 15 seconds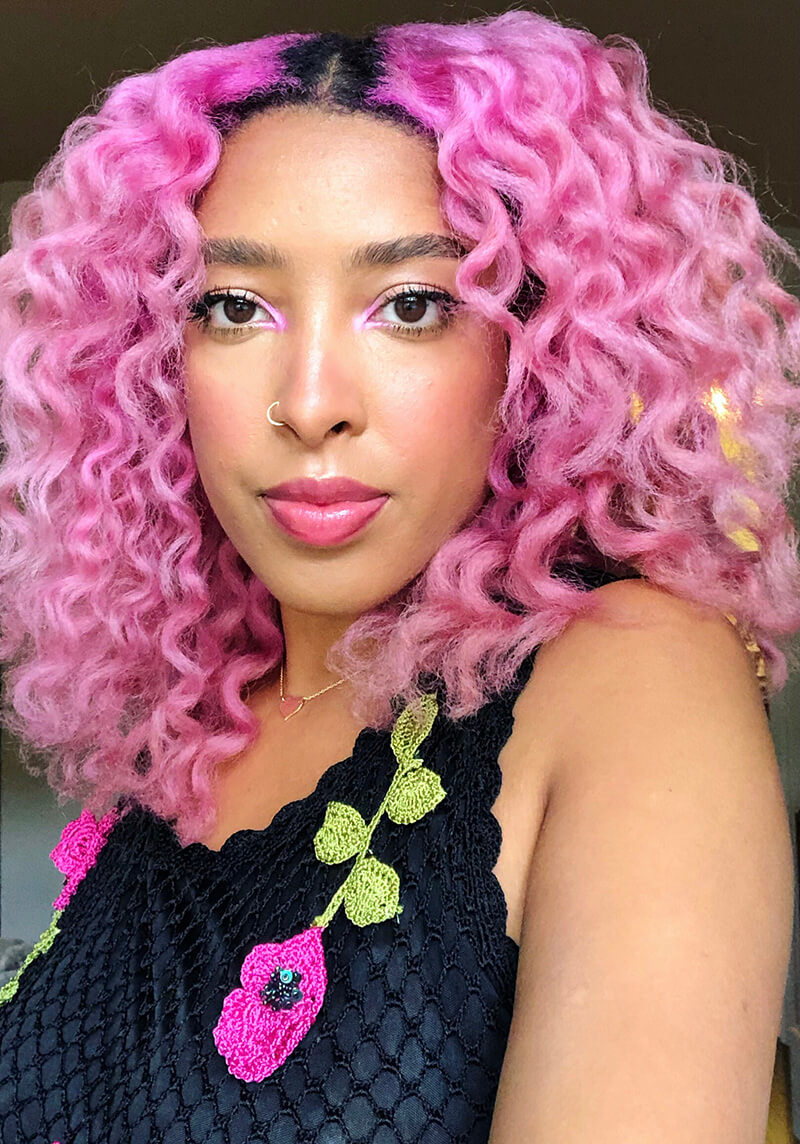 Life can imitate art, and no one knows that better than University of West Georgia alumna and professional painter, Ariel Dannielle. 
Dannielle's passion for art started from drawing "Sailor Moon" characters as a child. Then, she began recreating characters out of "Archie" comic books. Her art classes in high school made her enjoy the craft even more.
"My first memories are being really young and just liking to draw," Dannielle said. "I never really thought I could make a career out of it until I was a sophomore at the University West Georgia."
Since graduating from UWG in 2016, Dannielle's work has been featured in cities such as Los Angeles and New York. And from November 2020 to January 2021, nine of her paintings were displayed at the Museum of Contemporary Art of Georgia (MOCA GA) in Atlanta. 
The exhibit – "It Started So Simple" – began just like that. Last fall, Dannielle heard about an open call from an awards program, the Working Artist Project, that was hosted by MOCA GA.
"Honestly, I didn't think I was going to get it, but when it finally opened, and I was happy and proud of what I did, it was a feeling of accomplishment," Dannielle said. "It helped validate the career path I chose."
The inspiration behind the exhibit comes from observations in Dannielle's early education and personal life. When she saw paintings of African Americans, she noticed they were very dark and depressing. 
"Obviously it's good to know your history, and it's good to remind people through creativity of everything we go through," Dannielle said. "But on the other hand, I just wanted to create work for people like me who need something a little more uplifting but still true to who we are."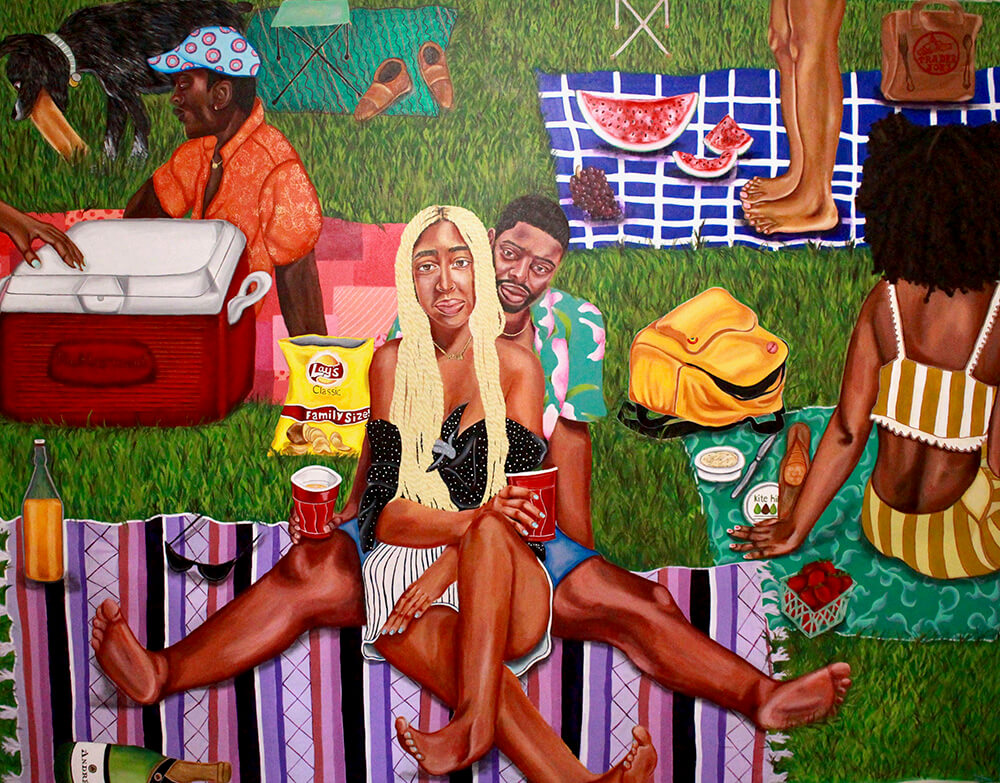 The young artist decided to paint the simplicities of Black people doing everyday things.
"[My paintings] are about my life and my life as a Black woman," Dannielle said. "These are the simplicities of who I am and what I do. ... It's a good feeling to be relatable, and that's important to me, but everyone gets a different meaning from my work."
Dannielle credits UWG with helping her turn her love of art into a trained skill. 
"I wasn't a natural talent," she said. "I wasn't born a great painter, but I definitely learned skills I don't think I would have learned without going to UWG."
Dannielle continues to pursue a career in painting and is currently working on a show in Chicago. In the future, she hopes to have art galleries in other countries outside of the U.S.
"I'm just continuing to work and try to get into these places and get my work seen and have people enjoy it," Dannielle concluded.