Empowering Tomorrow's Educators: UWG Alumnus Establishes Scholarship in Sister's Memory
Share this page
Oct. 5, 2023
Reading time: 2 minutes, 22 seconds
In a heartfelt tribute to his sister's unwavering dedication to education and community service, Robert "Bob" White '68 recently established the Cathy Sue White Scholarship Endowment.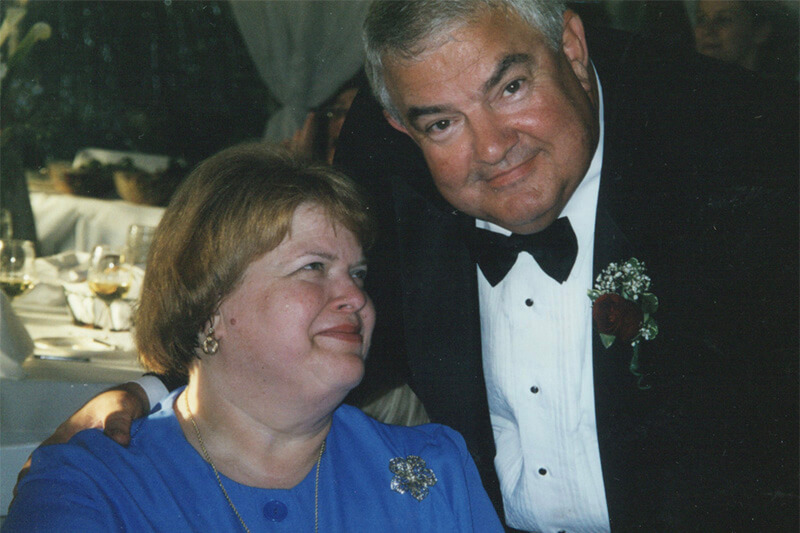 Cathy Sue White '71 earned her degree in biology from then-West Georgia College, marking the beginning of her remarkable educational journey.
"Cathy was a student first," said White. "She was an excellent student who always prioritized her classes and eventually dedicated her life to educating others."
For 31 years, Cathy devoted her life to education as a biology teacher and Clayton County Public Schools administrator. Her legacy has been defined by her priorities of family, the pursuit of knowledge and community service.
"Her life was always wrapped around young people," explained White. "She had an extraordinary love for educating others, shown through her dedication to her students and administration." 
Bob White was inducted into the UWG Athletics Hall of Fame in a special non-athletic category, highlighting his significant contributions to athletics beyond sports. White, the University of West Georgia Athletic Foundation Board Emeritus Member, spoke passionately about his sister's connection to the university. He reminisced about his experiences at UWG, where he was deeply involved in campus life. 
"The years I spent at UWG were four of the greatest years of my life," recalled White. "I fell in love with the university and the Carrollton community." 
This deep-rooted connection to UWG and a desire to preserve his sister's legacy motivated White to establish the scholarship to support students in UWG's College of Education. 
"We have so many young people who are not financially able to attend college," said White. "If we can help them in their journey, they have the potential to change lives like my sister did. This scholarship is truly a testament to UWG's commitment to producing educators."
The Cathy Sue White Scholarship Endowment is a lasting tribute to Cathy's enduring legacy and the values she held dear. As UWG continues to shape the future of education and community engagement, this scholarship will provide a beacon of hope for students striving to make a meaningful impact. 
"The White family's generosity in endowing the Cathy Sue White scholarship is a powerful tribute to her choice to spend her life educating and empowering others," said UWG's Dean of the College of Education, Dr. Mike Dishman. "It acknowledges her family's love of her and her legacy, ensuring it will continue to live and grow. Through the Cathy Sue White Scholarship, Georgia educators and students not yet born will benefit from her life's work and the White family's perpetual commitment to supporting education in our state. The faculty of the University of West Georgia's College of Education deeply appreciate the opportunity to play a role in continuing her legacy." 
For more information about how you can make an impact by supporting UWG through an endowment, scholarship or annual giving, please visit UWG's Give West page.