Legacy of Excellence: UWG Alumnus Receives Prestigious Board of Regents Award
Share this page
Oct. 12, 2023
Reading time: 2 minutes, 54 seconds
In a remarkable journey that weaves together entrepreneurship, philanthropy and an unyielding commitment to community, David Johnson '96, a distinguished alumnus of the University of West Georgia, has been honored with the prestigious Regents' Hall of Fame Alumni and Distinguished Friends Award given by the Board of Regents of the University System of Georgia.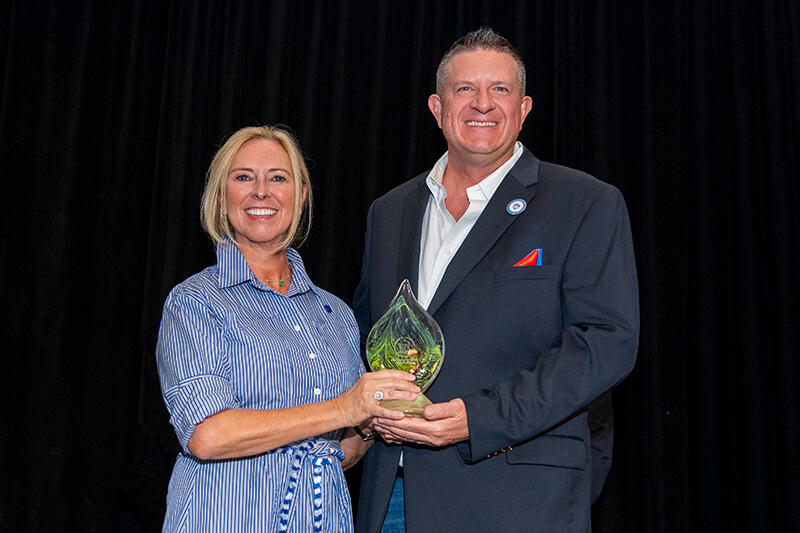 Johnson's story is a testament to the possibilities that emerge when passion, integrity and the relentless pursuit of excellence converge. An esteemed executive leader, Johnson owns several fin-tech consulting firms, including Cane Bay Partners VI, LLLP in St. Croix, and is a seasoned investor with a diverse portfolio. From his professional achievements as a business leader to his profound impact on communities near and far, his achievements transcend mere milestones in a career.
Johnson said he was proud of the professional achievements that may have contributed to his recent recognition. Still, he noted that his philanthropic efforts have brought a special sense of accomplishment. 
"I am even prouder of what my professional achievements have allowed me to do for the communities I care about," said Johnson. "I have continued to give back to UWG over the years, but I am also passionate about giving back to the St. Croix U.S. Virgin Islands community, where I live full-time with my family."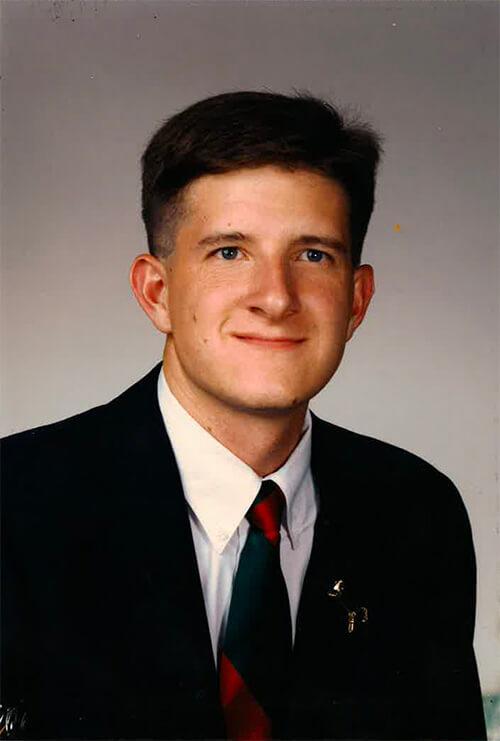 After Hurricanes Irma and Maria hit the U.S. Virgin Islands in 2017, Johnson and his business partner, Kirk Chewning, raised more than $1M toward relief efforts through their charity, Cane Bay Cares. Today, the charity is focused on education through its flagship program, Operation Inspire, a free after-school enrichment program targeting public school students. 
Johnson was recognized at the recent Regents' Scholarship and Awards Gala, which raised $827,000 to support and provide need-based scholarships for students at USG institutions across the state. UWG President Dr. Brendan Kelly, who also attended the event, said Johnson's recognition is well-deserved.
"The outcomes of David's support of UWG will benefit students for decades to come," said Kelly. "His commitment to advancing the vision for our university by supporting student spaces, serving as a role model and mentor to our students and contributing to the development of a university town through shared traditions is truly commendable. The remarkable generosity of both David and his wife, Jackie, has elevated our collective pursuit of excellence to rise together and meet the needs of our students."
Johnson's journey to success is rooted in the values of hard work and sacrifices instilled in him by his parents at a young age.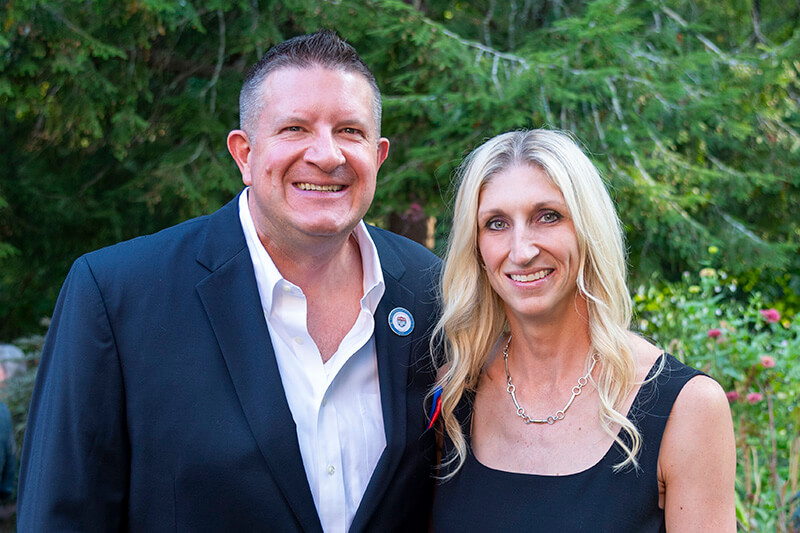 "Those values, nurtured through struggle, have contributed to my success," said Johnson. "I am proof that no matter where or what you come from, you can make life what you want of it. So, whatever your dream is, know you are worthy of it and pursue it relentlessly." 
Johnson's journey from Baxley, a small town in southeastern Georgia, to becoming a distinguished business leader and philanthropist exemplifies the values of determination, hard work and dedication to the community that UWG holds dear. His legacy continues to live on throughout campus as a former UWG Homecoming king and with a named student-lounge area, the David A. Johnson Commons, in the recently constructed Roy Richards Sr. Hall. 
"UWG was such a formative time of my life and such a special place," recalled Johnson. "My experience at the Richards College of Business, in particular, was pivotal. It's what helped me to become the business leader I am today. I would say UWG gave me the foundation I could build my career on."