Feb. 18, 2022
Reading time: 2 minutes, 29 seconds
The University of West Georgia has more than 73,000 alumni all over the world, from all different walks of life. One of the many ways the university honors them is via the upcoming annual Alumni Weekend featuring the 45th annual Alumni Awards program.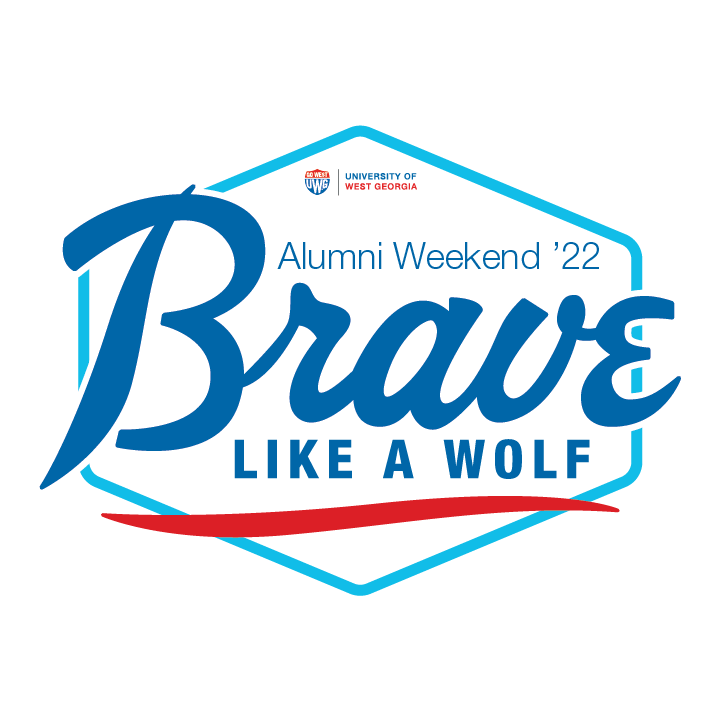 Allyson Bretch, executive director of alumni engagement for UWG, said she is thrilled for the opportunity to welcome and recognize so many amazing alumni on April 29-30. 
"Alumni Weekend is an exciting opportunity to engage with old friends and to network with new ones," Bretch said. "We are excited to host this event in-person after a two-year hiatus due to the ongoing pandemic. The weekend will encompass a variety of exciting events, so we hope alumni join us back on campus and reminisce about the many UWG memories that are near and dear to them."
Highlighting the weekend will be the Alumni Awards presentation, a program that began in 1977 that recognizes UWG alumni who have achieved marked success in their fields. The awards include the Alumni Achievement Award; the H. Franklin Pritchett Jr. Service to Humanity Award; the Honorary Alumna/Alumnus Award; the J. Owen Moore Faculty/Staff Award; and the Lillian Williams Champion of Diversity Award.
The event will also include presentations of the coveted Thriving Under 30 awards, which recognize young alumni who are under the age of 30 and have made a significant impact in their career industry while exhibiting dedication to UWG and representing the university well.
To kick off Alumni Weekend, UWG alumni will "Take Over the Square" in Carrollton on Friday, April 29, with an evening of fun that includes a concert with live music at the Amp. On Saturday, the Brave Like a Wolf Celebration Dinner will take place at the Campus Center Ballroom and will feature the Alumni Awards and Thriving Under 30 presentations, as well as acclaimed comedian Arvin Mitchell, currently starring on the family comedy series "Studio C." 
Learn more about Alumni Weekend and register here.
See below for the full list of 2022 Alumni Award winners: