Compound Interests: UWG Chemistry Alum Thrives in Pharmaceutical Industry
Share this page
March 22, 2022
Reading time: 3 minutes, 9 seconds
Dr. Chris Crittenden '12 had a plan. 
He was going to enroll at the University of West Georgia, get the general chemistry courses out of the way, then transfer to Georgia Tech to pursue chemical engineering due to his passion for math and science. 
Then he met Dr. Farooq Khan, who supported Crittenden in ways that resonate with the Big Six – a key facet of UWG's strategic plan. This sent the 2012 alumnus on a trajectory that led him to one of the most influential powerhouses in the biotechnology industry.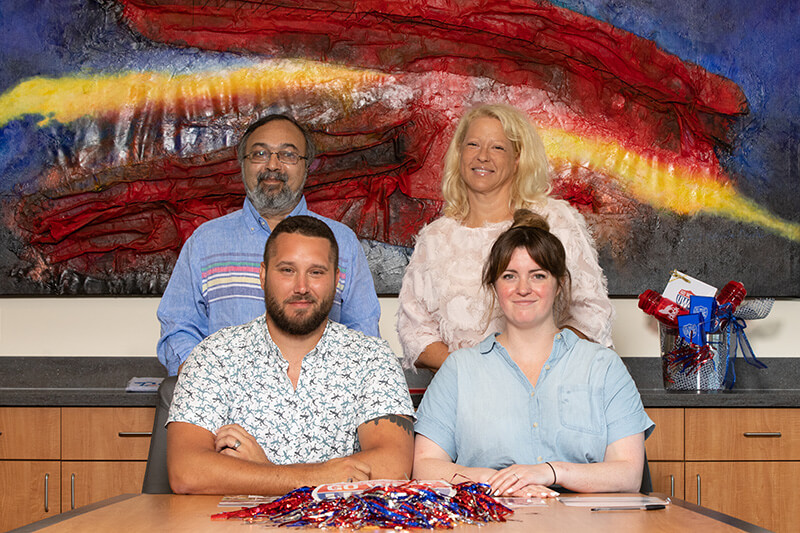 "Everything changed my first semester at UWG," said Crittenden, who graduated from UWG with a bachelor's degree in chemistry. "Dr. Khan took a chance on me when I'd proven nothing to anyone. The faith he put in me to figure out something on my own, changed everything. That's where my passion for research really came to be."
Today, Crittenden is a senior scientist at Genentech, a pharmaceutical company that works to develop medicines for people with serious and life-threatening diseases. You may have never heard of them before, but odds are at some point during the winter months you reached for one of their most well-known products: Tamiflu. They also make cancer-fighting agents and drugs that target muscular atrophy and glaucoma.
While Crittenden doesn't make the medications, he plays a critical role in their development via quality control.
"Being able to identify and say exactly what is in the samples that we're trying to push into clinical trials helps validate the safety of our programs," he explained. "If I can analyze something and determine that it'll be okay that it exists in the final form of the drug that we're trying to make, I take a lot of pride in that. If the drug is at 99.9 percent, I can tell you what that .1 percent is and whether or not it's safe."
Right after earning his Ph.D. in analytical chemistry from the University of Texas at Austin in 2018, Crittenden started at Genentech as an associate scientist and research mass spectrometrist. 
Don't know what mass spectrometry is? Neither did Crittenden when Khan told him about it his freshman year. (Answer: mass spectrometry gives the elemental fingerprint of the molecule and can recognize what ratio the different atoms are in relative to each other – i.e. the chemical formula.)
Now, Crittenden's the only one on his team who specializes in it.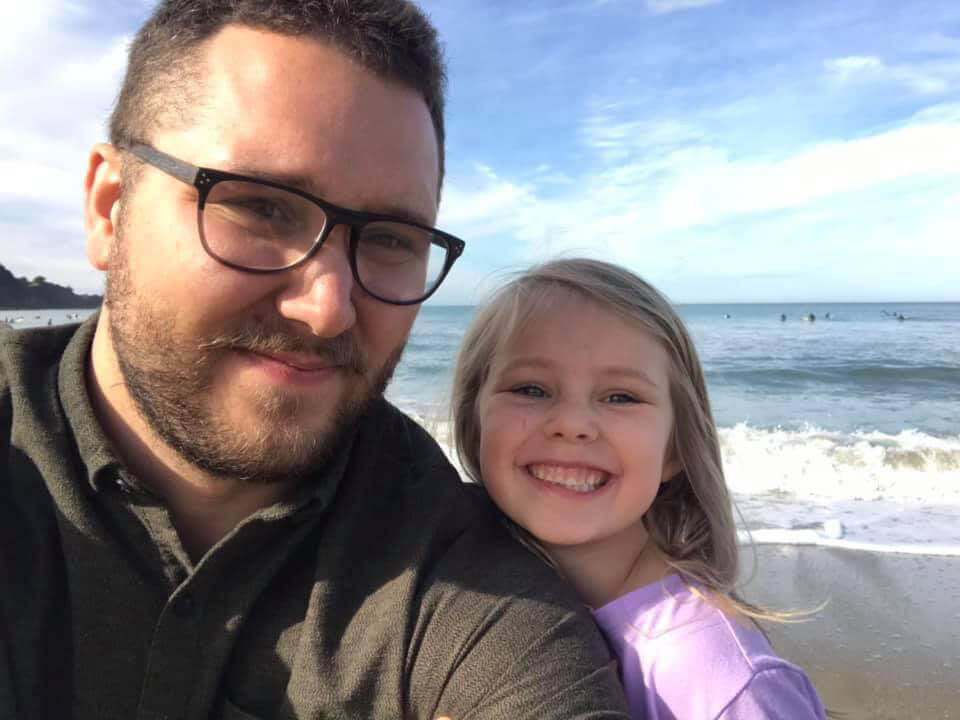 "In my job, I confirm structures and tell people what they did right or wrong and offering suggestions on how to fix it," he said. "The training I've acquired over the last 12 years has placed me in a unique position."
The training continues at Genentech, too. Crittenden explained that in order for him to advance his career there, he needed to continue to publish and contribute to the field of science. It's been no stretch for Crittenden, who got his start with publishing at UWG under Khan's direction.
"What really contributed to my achievements was the undergraduate research," he shared. "All of the experience Dr. Khan exposed me to, including encouragement to pursue a doctorate, it's all set me up to continue to have success in my career. That is an experience that would've simply not been available had I attended a bigger school where research is reserved for graduates."
Crittenden believes UWG is an attractive place for undergraduate students, and he's determined to help the next generation of scientists have the opportunity to experience it. Crittenden –  along with his wife, Shastina Oglesbee Crittenden '13 – recently created the Crittenden Oglesbee Chemistry Endowment to celebrate their passion for the field and love of UWG, where they met. 
"UWG offers a unique opportunity with the equipment and connections they have," he concluded. "I wasn't the best student, but I was very creative. I had a desire to do something real. Everyone has that opportunity; they just have to find the right fit. That's where UWG is very valuable. You can find and experience pretty much anything you want as long as you're willing to put forth that time."
If you're interested in sharing your UWG story, email alumni@westga.edu.