Unique Experiences, Valuable Outcomes: Frazier Internship Strikes Chord with Students, Community
Share this page
Sept. 16, 2021
Reading time: 2 minutes, 42 seconds
The University of West Georgia recently wrapped its second Frazier Music Business Internship Scholarship, building on the success of 2019's inaugural summer program and two UWG students earning invaluable experience at Carrollton City Schools (CCS).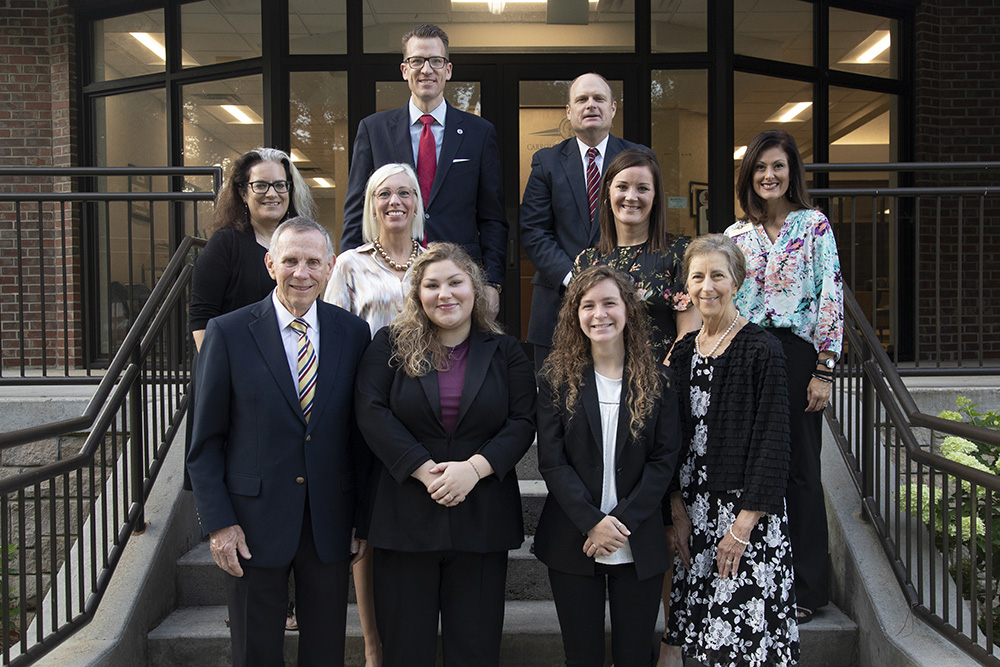 Rachel Breaux and Rebecca Parris were beneficiaries of the opportunity, designed to provide music majors a non-music-related business internship experience for the summer semester. Breaux, a flautist and piccoloist, and Parris, saxophonist, worked under the direction of Laurie Fleck, CCS marketing and community engagement director, and Chris Carr, Carrollton High School's marching band director.
"Music students are so busy in terms of their curriculum, and it requires a lot of discipline," said Dr. Larry Frazier, retired UWG professor and founder of the internship opportunity. "Whether they are working on a solo or group performance, they have to prepare their part individually because they are the ones responsible for it. Nobody can pour that kind of discipline into them. They have to do it themselves. Once they have that, they have to collaborate with people. A business is similar: each individual has their own responsibilities and are working for the good of the company as a whole."
Frazier said he and his wife, Mary Lynn (a two-time UWG alumna), intended for the internship to be different from any other experience these students had before – as well as a complimentary blend of his background in music and her background in business.
"Our idea was to help students realize they are gaining skills that transfer to the real world outside of education and music," he explained. "Even though we are preparing them to be musicians, teachers and performers, many music majors end up in other fields. So we thought this would be a fantastic opportunity for these students." 
Breaux spoke to the uniqueness of the opportunity, as well.
"You learn a whole lot of skill sets across so many different areas that you don't get in school, and you get that hands-on experience that you wouldn't find elsewhere," she said. "You can apply that to something you are really passionate about, which in our case is music." 
Parris added that the experience was easily applicable and helpful toward their future endeavors.
"We learned so much about customer service and being understandable toward people but also understanding the business side of everything, knowledge you don't typically get in a music curriculum," she said. "These skills are very much needed to run a business, a band or a classroom in general."
Fleck stressed the importance of the internship to these students' future regardless of what career they choose to seek.
"It was important for us to work closely with the University of West Georgia and have these students come learn about our business and use some of that business acumen in a post-secondary institution like UWG," she concluded. "Rachel and Rebecca did a tremendous job helping to ensure we maintain a high level of customer service in our district office and working on projects across the district that were really meaningful for our different departments. I feel like we gained a lot from them being with us, and I hope they gained a lot, as well, for their future careers."
To learn more about how you can give to support opportunities like these, visit the Give West webpage.
photography by Julia Mothersole