Going Beyond Borders: Alum Making a Difference in the Lives of Women and Children in Developing Countries
Share this page
Aug. 6, 2018
Reading time: 2 minutes, 33 seconds
Quencina Gardner has been busy since she attended the University of West Georgia. Inspired by her professors, Gardner began her service to humanity, even while still a student.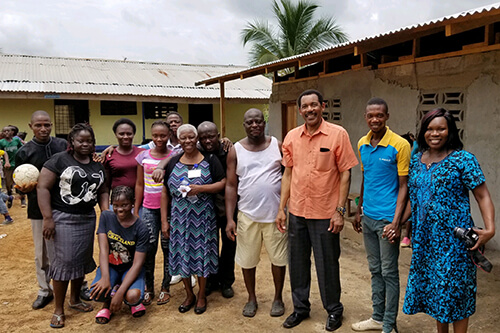 Gardner's original intent was to come to UWG, get her credits and move on. But a sociology course with an aspirational professor ignited a passion in her – a passion for the advancement and empowerment of women.
As a result of that classroom experience, Gardner visited Liberia, West Africa, as an independent study through UWG's International Student Admissions and Programs. There, she met with the governor, senators and women who were displaced by the Liberian civil war – women who were living in the bush under bad conditions, with no education or tools for farming.
After her visit, Gardner created a documentary on the experience to help raise money to help educate and provide necessary items for these women. To further that assistance, she also worked to create a nonprofit organization, Delivering a Nation.
The Georgia-based nonprofit is focused on the advancement of women and children in developing countries.
"We have been dedicated to this goal since 2008," Gardner said. "In the last 10 years, we have spearheaded humanitarian projects in Ghana, Liberia, Antigua and Cuba."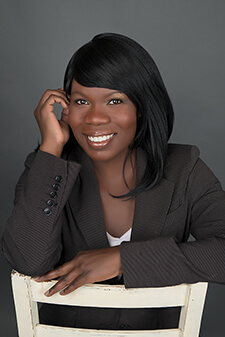 Gardner says that the main focus areas are education, health care and employment. Recently, they started an elementary school project in Paynesville, Liberia, serving disadvantaged children as sponsors toward increasing educational equality. Other projects included distributing more than 60 pairs of boots and gloves to women in a farming community.
"The original vision was to empower women and children in developing nations, but I have learned there is no need to empower women and children because they are already empowered," Gardner explained. "What about that one woman who has an incredible idea to revolutionize her community? I want the people I serve to experience what I also want – to thrive in a chosen career."
Earlier this year, Gardner, her father, Bishop Winston Gardner and Evangelist Aloma Stanislaus visited Liberia again, where they were allowed to address the Senate.
While there, they sponsored a women's health fair during which more than 300 women and children received much-needed medication. They provided food to hundreds of people over a four-day period and they began an elementary school flooring project, among other impactful initiatives.
After graduating from UWG, Gardner joined Teach for America, a nonprofit organization whose mission is to enlist, develop and mobilize many of the nation's most promising future leaders to grow and strengthen the movement for educational equity and excellence.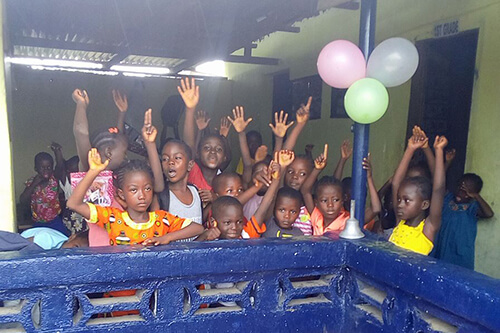 "As a Teach for America alumna, we are trained as leaders to impact educational inequality as classroom leaders," Gardner said. "We are then encouraged to run as public leaders to effect fundamental systemic change that impacts all people."
As Gardner stated when she first began this work in 2008, she credits UWG for helping her find her calling, not just at home, but thousands of miles away.
"This university goes beyond a location or name," Gardner concluded. "The positive influence of those who are in a position to make a difference in the lives of students is what matters."