From Mosh Pits to Piano Hits: UWG Music Alum Outperforms Thousands in International Competition
Share this page
March 23, 2023
Reading time: 3 minutes, 36 seconds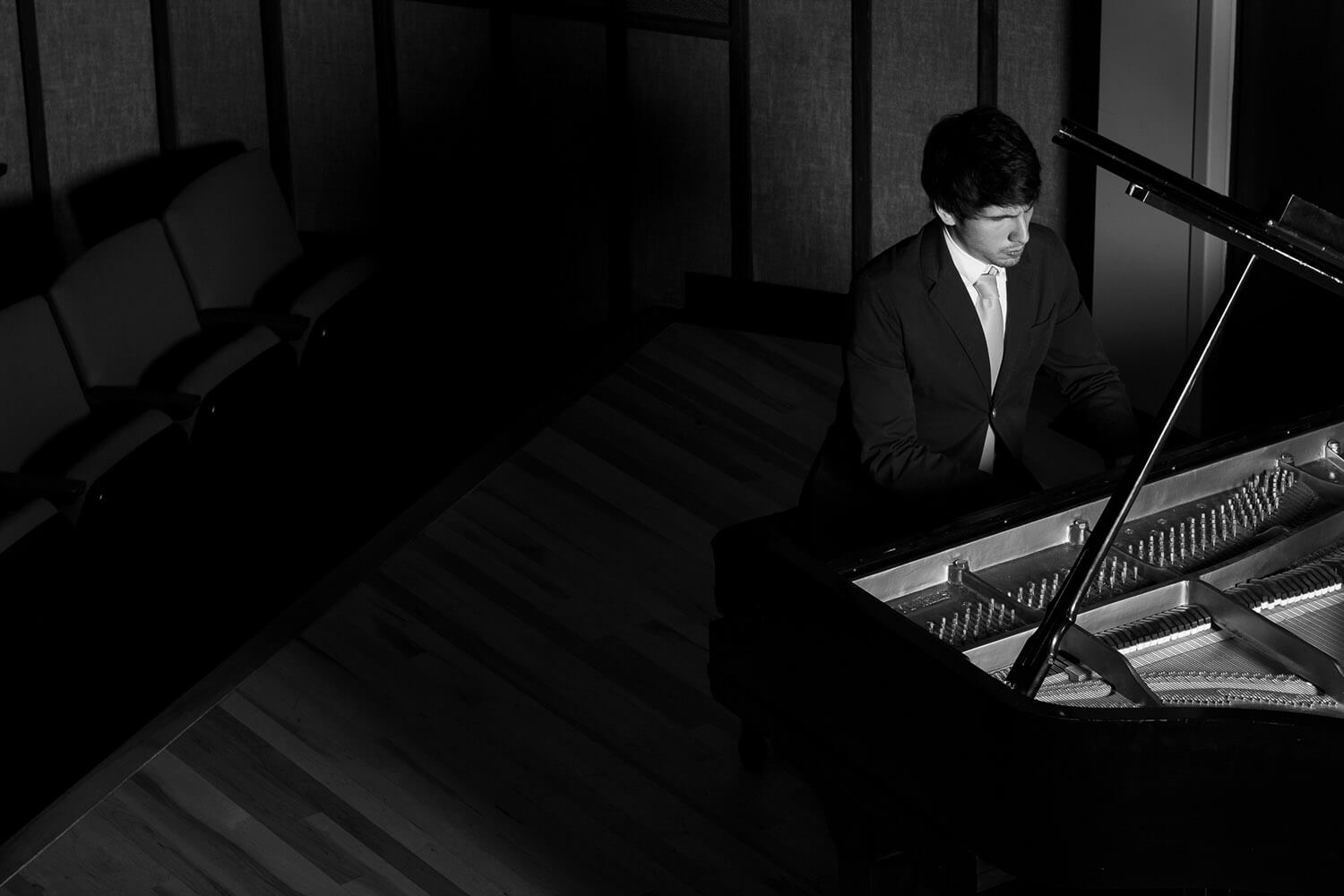 To most listeners, the genres of heavy metal and classical music couldn't be further apart. The former is chaotic and disordered; the latter, elegant and balanced. University of West Georgia alumnus Manuel Vizurraga '12 sees a connection. Maybe that's where his passion for classical music originated.
"I was really into rock and metal in high school, and I joined a band my friends created," he recalled. "It's funny to think that gave me the passion to pursue a performing career in classical music. While they are both very different, there are some similarities. Like classical music, some metal songs are longer in length, and they contain a wider variety of musical ideas that break away from the standard verse-chorus-verse structure you would find."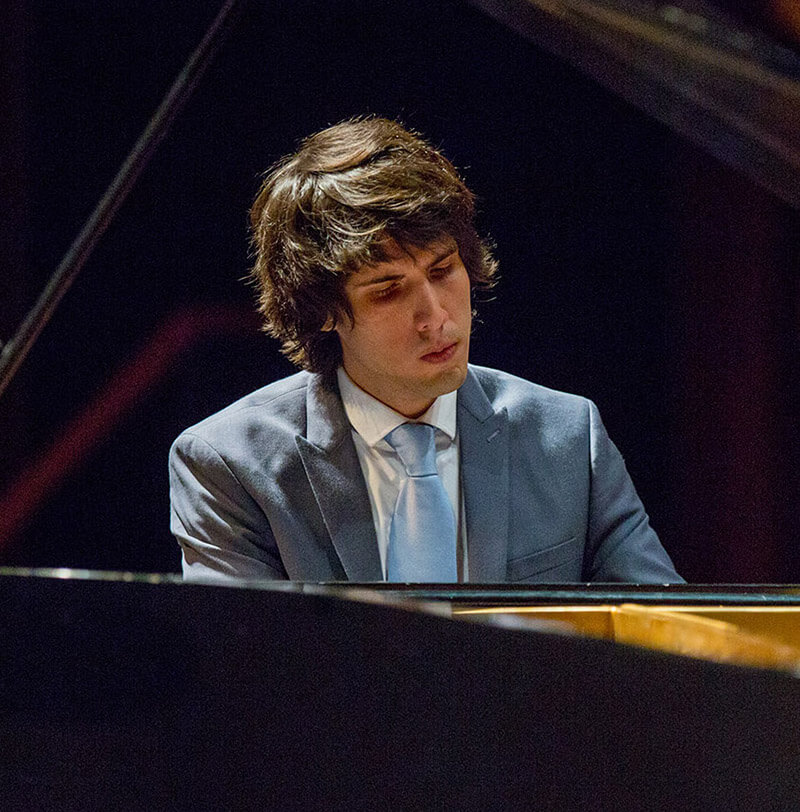 The crossover proved fruitful for Vizurraga, who recently bested 14,000 other musicians in the International Association of Professional Music Teachers' (IAPMT) Concours International de Musique Online. He won first place in the master's division, receiving a cash prize, a gold medal, and an invitation to perform at the winners' recital in August.
"It took a while to believe I received my first international competition title," Vizurraga confessed. "As a part of the Hispanic/Latino community, I was glad to achieve this victory and honored to represent the community."
Vizurraga began training when he was 16 years old. He didn't have a lot of experience when he enrolled at UWG and began to participate in extracurricular activities and organizations – like Concert Choir, Opera Workshop, Jazz Ensemble and Phi Delta Musicus, a music service fraternity. These experiences, he proclaimed, helped shape his musical voice and career.
"All the interactions I had with friends, brothers, faculty and community helped inspire me to express music in a way that gave me a personal identity," Vizurraga shared. "There were high and low points for me, and also a period when I questioned my musical ability, but the constant support I received helped motivate me to continue. These opportunities also helped accentuate my college experience by forming wonderful bonds and the sharing of musical ideas."
---
Click here to listen to Vizurraga perform Ludwig van Beethoven's "Piano Sonata No. 23 in F minor, Op. 57"
Click here to listen to Vizurraga perform Sergei Rachmaninoff's "Études-Tableaux in C minor, Op. 39, No. 1" 
---
After graduating from UWG with his Bachelor of Music in 2012, Vizurraga went on to earn two master's degrees – piano performance and piano pedagogy – from Florida State University. He then moved to Kansas City, Missouri, where he received an artist certificate in piano at the University of Missouri - Kansas City Conservatory (UMKC). He is a current faculty member in the UMKC Conservatory Academy, teaching students of all ages and levels. 
Vizurraga has also participated in many piano competitions throughout the years with favorable results, including placing third in the American Protege International Piano and Strings competition in 2016, which allowed him to debut at the world-renowned Carnegie Hall in New York City, and placing second in the International Piano Professionals Association competition in 2022, which was held in Recanati, Italy.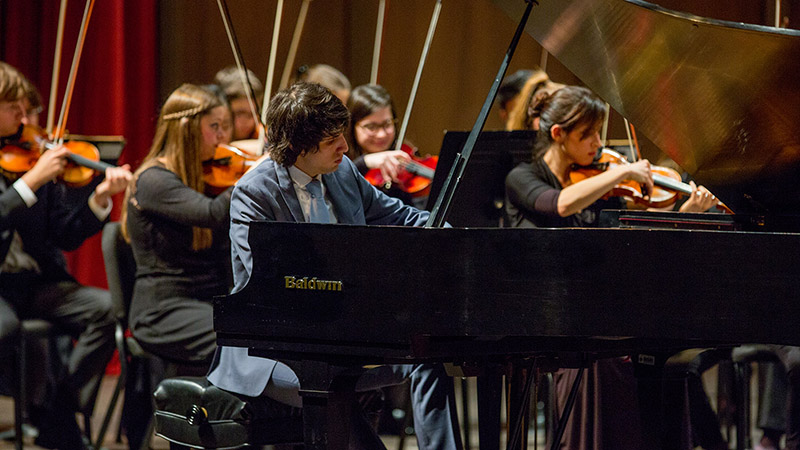 For his most recent IAPMT win, Vizurraga didn't even have to leave Kansas City. The audition process was conducted solely with technology. Each entrant submitted video recordings up through the Gran Prix, or final, round, which required the participants to locate their nearest Yamaha Pianos store and perform their selection on a Disklavier grand piano.
"What makes this type of piano special is its ability to play your performance on another model that is on the other side of the world in real time," Vizurraga explained. "It's the closest way to achieve the effect of a live performance via online connection. It's like a futuristic version of a player piano."
The total number of applicants from all divisions totaled more than 14,000 from various top schools around the world, but Vizurraga didn't let that intimidate him. He also wrapped up a different type of audition process recently – where he'll be earning his Doctor of Musical Arts degree. He's currently awaiting results.
"My journey in music will be ongoing throughout my life," he concluded. "I want to continue improving upon my playing and try to stretch my limits as much as possible. I'm thankful for every professor and peer I've had – many of whom I connected with at UWG – for this victory and couldn't have done it without their help. My goal is to apply my performance knowledge to the field of teaching in order to mentor students who need a supportive environment and motivate them the same way I was encouraged at UWG."