Gold Star: Rogers Named UWG's 2022 Academic Recognition Day Scholar
Share this page
March 1, 2022
Reading time: 2 minutes, 14 seconds
University of West Georgia alumna Sarah Grace Rogers '21 has been named the university's Academic Recognition Day Scholar for 2022.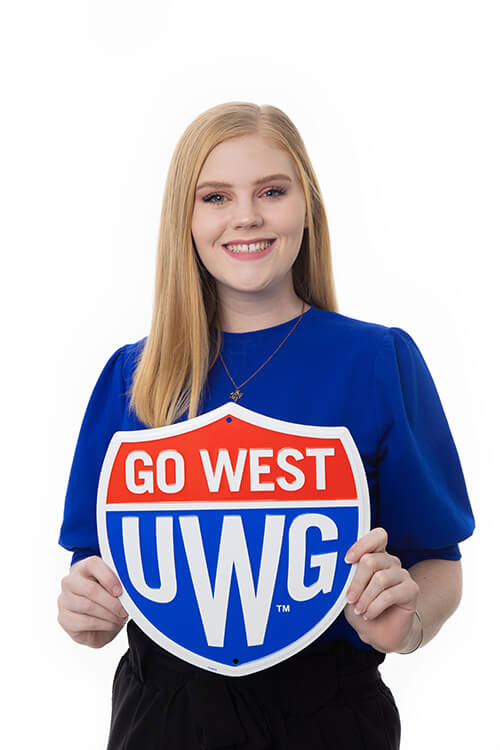 The Academic Recognition Day program honors undergraduate students from the University System of Georgia who are residents of Georgia and maintain a 4.0 grade point average. 
When Rogers, a graduate from UWG's Honors College, found out she'd been named UWG's 2022 recipient, she was "surprised and proud."
"I've always been a diligent and focused student, but I never expected to be given a gold star for it," Rogers said. "As one of my professors once said, getting good grades should be a side effect of learning. What is important is how much you grow."
Academic Recognition Day began more than 30 years ago as a celebration of Georgia students' academic achievement. The honorees receive a resolution from the Georgia House of Representatives, along with a letter of commendation from USG's acting chancellor.
Rogers graduated from UWG in December 2021 with honors distinction in a degree in anthropology and was an active member of the university's color guard. Since graduation, she has been working with a high school color guard on their winter season choreography and continuing her work at UWG in the Antonio J. Waring Jr. Archaeological Laboratory.
During her undergrad years, Rogers took part in many exciting research projects and even completed a study abroad program in Giecz, Poland, where she and 10 students mapped, uncovered, and exhumed 14 graves to discover artifacts from a medieval cemetery. 
As a graduate, Rogers has continued her research in the Waring Lab by examining thermal shock resistance and thermal conductivity of different tempered clay disks to compare and contrast the performance of different tempered and untempered pottery.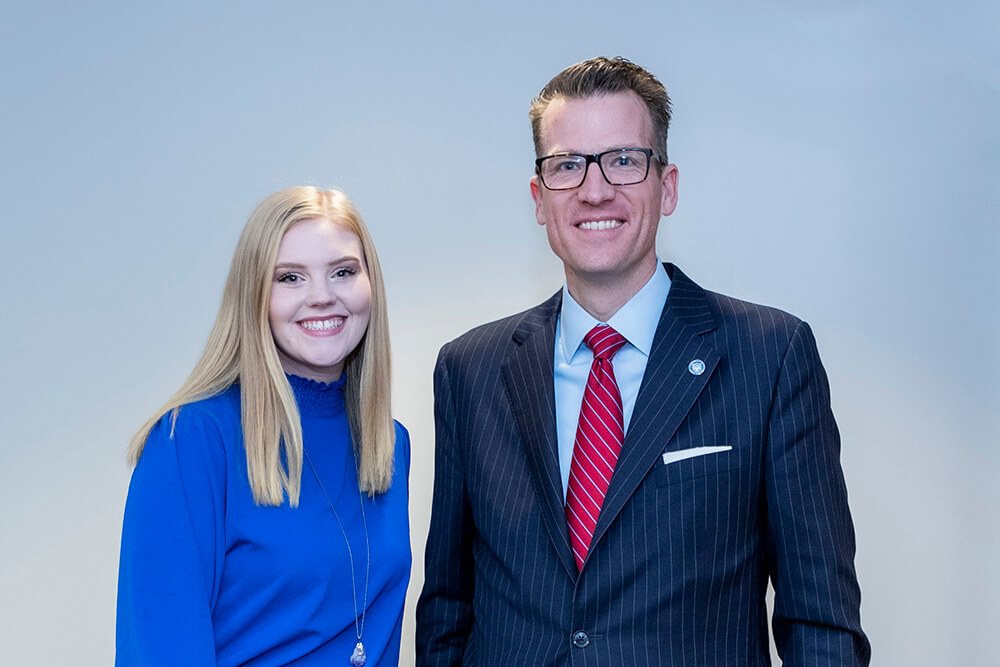 "We are examining how different tempers – i.e. granite, sand and sponge spicule – affect the performance qualities of clay pottery," Rogers explained. "This will shed light upon the conscious decisions early humans made in constructing vessels they used for daily tasks and even ceremonies and rituals."
Rogers said her favorite thing about anthropology is that it teaches you to be understanding of others.
"I have learned that we are all human, but we are all so beautifully unique," she observed. "That diversity is vital for the functioning of the world but also in tackling modern human problems."
Rogers plans on attending graduate school to earn her master's in public history and wants to work in museum curation and exhibition management in the future.
"Working at Waring Lab helped me realize what direction I wanted to take with my career," Rogers concluded. "The best part is that no matter where I end up, I know that I will always be learning about people and working hands-on with history while trying to teach others who are just as curious about people, culture and themselves."