Dec. 7, 2021
Reading time: 2 minutes, 57 seconds
Jesse Duke '18 has always been interested in the mysteries of the world. 
In fact, a couple of close encounters inspired the University of West Georgia alumnus to create his most popular – and coveted – works of art.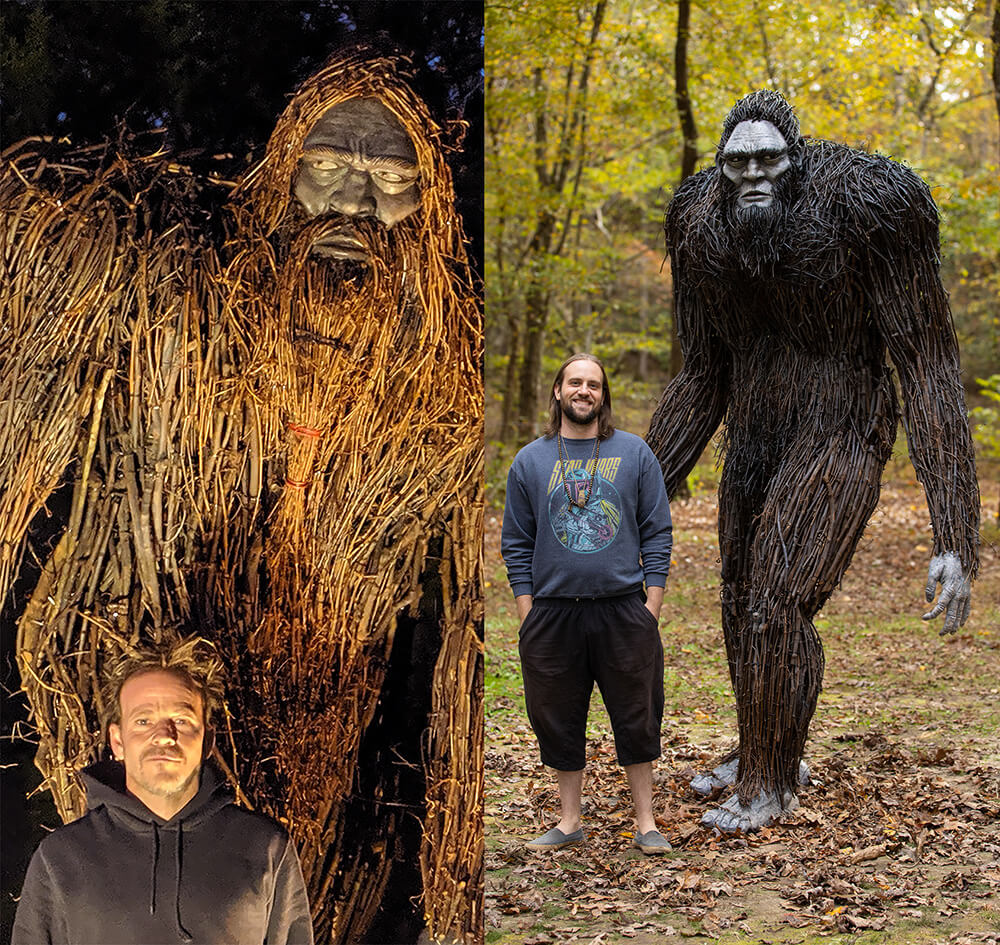 "I've always had a life full of high strangeness, where I was in the right place at the right time," said Duke, who received his art degree from UWG. "Bigfoot wasn't on my radar until I had a couple of odd events happen to me. I wanted to spread the word with the means that I could, which was sculpture and painting. It's my love letter to the mystery of Sasquatch."
Duke confessed he became a man obsessed, diving into the existing research that started with the Patterson-Gimlin film, which is the 1967 clip of what claims to be the first captured footage of Bigfoot. He spent the following year working on "Patty" – both the name of his first yeti sculpture and the moniker for the creature in the original film. 
Throughout the artistic process, Duke stayed as true to the legend as possible. Right down to the muscadine vines of his "Patty's" fur. The same day he sold "Patty," Duke was asked if he could build a newer, custom Bigfoot. His new client: award-winning actor Stephen Dorff.
The differences between Duke's first and second Bigfoot sculptures were subtle. "Patty," the female, was 7' tall and took a year to create. "Sebastian," the male, was 10' tall, and Dorff wanted him in four months. Duke eventually hand-delivered "Sebastian" to Dorff's Nashville home, with a week to spare.
"People love Bigfoot," Duke shared. "'Sebastian' got more than 1,000 shares on Facebook, which is something I haven't been anywhere near. So coming off the Dorff commission, and constantly trying to outdo myself, I decided to build another one."
The story continues following the photo gallery ...