All Signs Point West: UWG Entrances Receive Makeover from Alumni-Operated Company
Share this page
Oct. 26, 2023
Reading time: 3 minutes, 49 seconds
What does a sign say about a place? Aside from a literal introduction, signs can serve as a marker of belonging, inviting people to engage, explore and form a lasting bond with a location's heart and soul. In essence, signage is the gateway to an immersive experience, turning mere spaces into vibrant, welcoming and memorable destinations.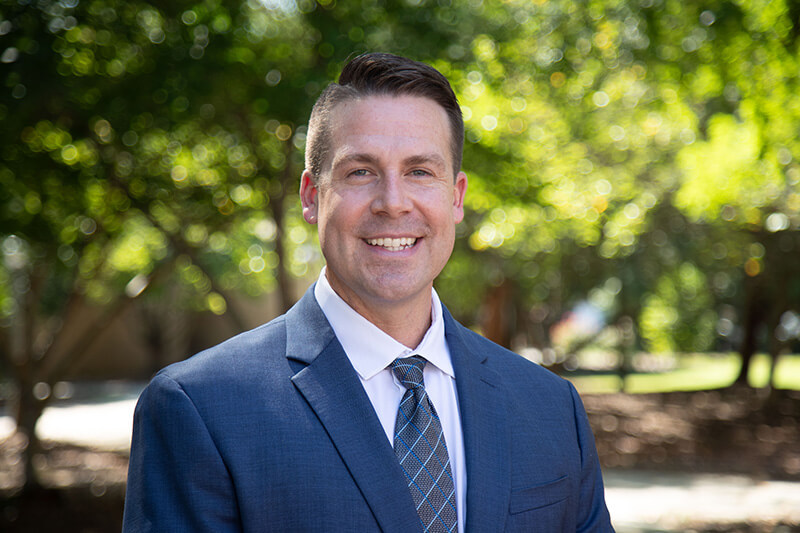 Ever since University of West Georgia alumnus Mark DeNyse '05 was a student at UWG, he's wanted to help create those types of spaces and experiences for future generations. Now – through his family-owned signage business, DeNyse Signs – he achieved just that when the company received the opportunity to help transform the image of Front Campus.
"As we continue upgrading the aesthetics of our campus to make it more inviting and engaging, updating our prominent entrances to campus has been a key goal," explained Dr. Brendan Kelly, UWG's president. "We could think of no better way to do that than to partner with a local, alumni-operated company, DeNyse Signs, to install new monument signage, further signifying the importance of community and the mutually beneficial relationships that connect us all."
The same year DeNyse was born, his parents launched DeNyse Signs in their basement. A company that designs, fabricates and installs signage throughout the country, DeNyse has grown up alongside the business, his passion for signage seemingly in his DNA. He wanted to go straight from high school to the working world, but his parents encouraged him to enroll in college to broaden his horizons and learn how other businesses might operate.
"At that point, all my experience businesswise was through the lens my parents had created with their company," recalled DeNyse, a Richards College of Business grad. "Going to UWG exposed me to new experiences, new people and a whole new world that I didn't know existed. I didn't realize I would love it that much, but I really did."
Some of the new relationships formed were with professors who combined their business acumen and real-world experience with educational principles and philosophies. According to DeNyse, they were a large part of making his experience at UWG great.
"I didn't anticipate how much passion they'd have for teaching, and I'm so thankful for their investment in me and my development," he shared. "They truly believe in what they're doing and are committed to future generations."
While enrolled, DeNyse served on the Student Government Association – an experience that was the highlight of his college years. It was around the time when the Campus Center was constructed. Because of his service, his name is listed on a plaque in the building, leaving a lasting impression on UWG's legacy. In turn, that experience also left a lasting impression on DeNyse.
"To go through that planning process to help create the future of UWG and to actually see it here today brings me so much joy and pride," he said. "I love that the university allows students to help guide where they want the university to go. Also, to see that I was able to be a successful contributor to an organization outside of the family business helped me develop as a leader."
Another UWG alumnus and DeNyse Signs leader who worked on the project is Earl Raymond '99, senior sales representative and product manager.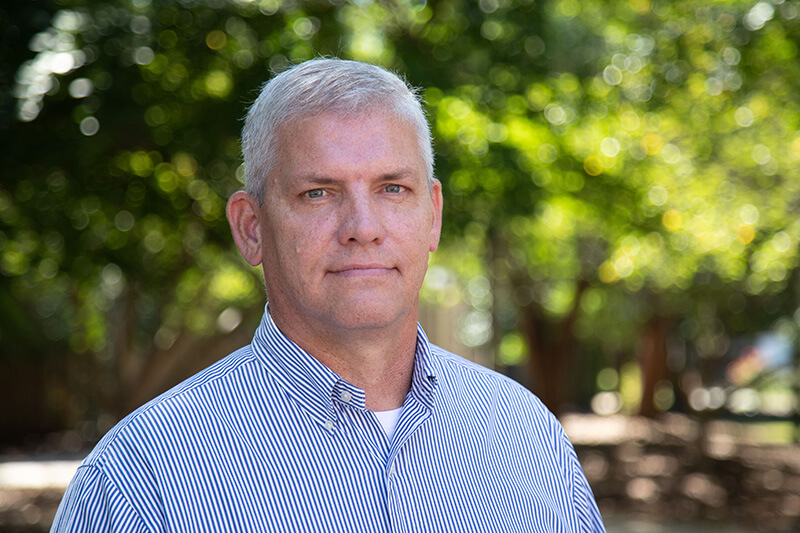 "UWG opened my mind to possibilities and laid the groundwork for the success I've had today, so there's a great deal of pride to contribute and renew the sense of youthful excitement," he said. "The signs have generated a lot of buzz, showing the university is progressing and moving forward, becoming better in every aspect. There's a great quality of life here."
When DeNyse was approached about the signage on Front Campus, he and the company were thrilled to help create a fresh experience for the students. 
"We wanted a real destination experience where you knew you'd arrived at UWG, and what better way to say that than six-foot-tall letters that light up like a lantern in the night," DeNyse explained. "The university believes in future generations enough to invest in and ensure these are timeless experiences that make a difference in how people interact and navigate the campus. It's simple, but it makes a big difference."
DeNyse said he hopes when people pass by the new signage, they think about their own development as individuals.
"Life is changing, and we're all evolving as people," he concluded. "You have to adapt in an effort to change with the times, to be ready for future economies, philosophies and principles. That's what UWG's doing. They're making those changes and keeping up, and it's great to be a part of that."