Nov. 17, 2020
Reading time: 1 minute, 19 seconds
The Gulf South Conference (GSC) Board of Directors has approved a 20-game conference schedule for men's and women's basketball beginning on Dec. 9, 2020. West Georgia will host Montevallo in men's play on Dec. 9, with the women traveling that day to play the Falcons in Alabama.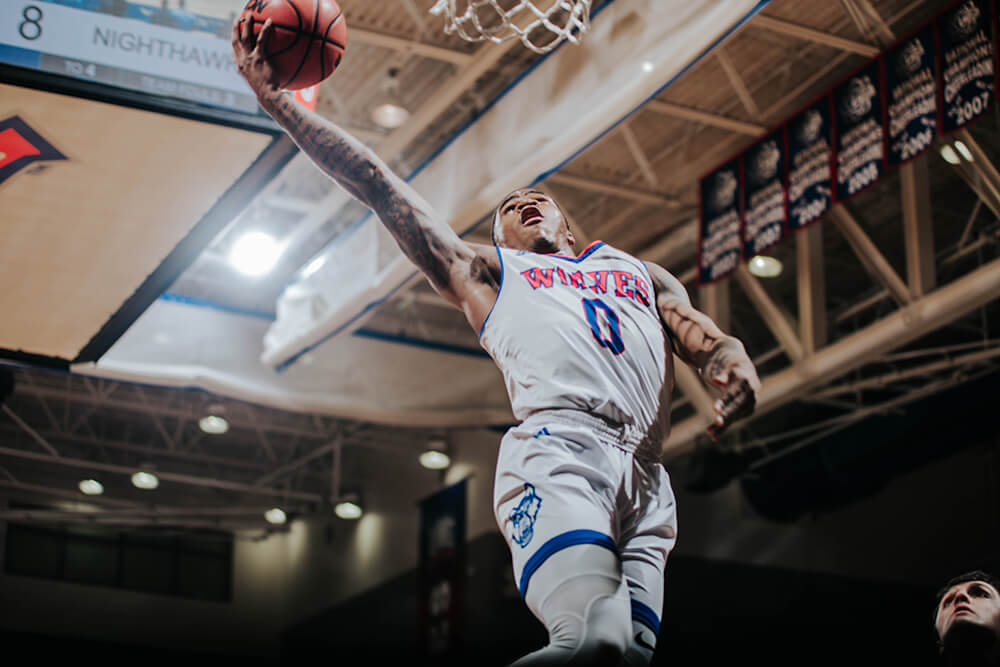 For the 2020-21 academic year, the GSC will utilize divisional play in basketball. The schedule will feature a combination of single game matchups and two-game series against the same opponents on consecutive days at the same location. The format is intended to streamline testing protocols and reduce travel costs.
Additionally, the conference will implement a mirrored schedule, with the men and women playing at opposite sites, eliminating all doubleheaders.
The Wolves' schedule will include 20 games each for the men's and women's teams, with UWG set to host 10 games in men's play and 10 games in women's play.
All home games will be streamed live from The Coliseum by UWG Productions, the student broadcast production group on campus at UWG. Game times have not been announced yet, but the information will be announced in the coming weeks.
UWG will welcome fans into the stands at all 20 home events during the basketball season, with the total number of fans allowed at each event to be announced soon. All games will be free to attend.
With no change to the schedule for NCAA Regionals, the GSC Basketball Championships will keep their dates, with the quarterfinals set to begin on March 3, 2021. More information on those tournaments will be released closer to that time.