Becoming UWG: Stakeholders Share Perspectives on the Pillar of Relevance
Share this page
Oct. 9, 2020
Reading time: 4 minutes, 56 seconds
REL·E·VANCE (NOUN)
The quality of bearing on or being connected with the matter in hand; closely relating to the subject or point at issue; pertinent to a specified thing.
The University of West Georgia has embarked on a stakeholder-based strategic visioning process for the future of the institution. This process will use as guideposts three pillars as identified by Dr. Brendan B. Kelly, UWG's president: relevance, competitiveness, and placemaking.
The process, titled Becoming UWG, seeks the input and support of members across the UWG community to help shape a comprehensive blueprint for the university – one that will affirm clarity and relevance for the future of the institution. Perspectives on each of the three pillars from key university stakeholders will be shared in a series of three stories on the UWG News website in October, November and December prior to the release of the institution's next strategic plan in early 2021.
To learn more about the university's stakeholder-based strategic planning process, visit the Becoming UWG webpage.
---
Dr. Stacy Boyd '98
Associate Dean & Associate Professor of English and Africana Studies
University College and College of Arts, Culture and Scientific Inquiry

Relevance means that students see the utility of their curricular and co-curricular experiences to understand who they are and to be intentional about who they want to become. Relevance bridges the gap between knowledge and wisdom so that students learn both about quadratic equations and when they will need to use those equations. We increase our relevance by becoming a culture guided by data-driven decisions about our courses and our students. This data is a pillar of an equity-minded approach to higher education.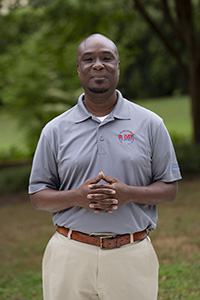 ---
Ashley Bush '11
Director of Communications and Employee Engagement
Relevance, to me, is two-fold. It's intentionally focusing on and connecting with what matters today while also keeping an eye toward the things that will help shape the future. The connection between Southwire and the UWG extends back nearly nine decades, when our founder, Roy Richards Sr., attended and graduated in 1931 from UWG, then known as the Fourth District A&M School. For me, an alumna, it is exciting to see both the entrepreneurial spirit and legacy of our founder and our company's partnership with UWG continue for the next generation of students.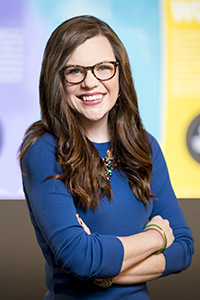 ---
Dr. Pauline Gagnon
Dean
College of Arts, Culture and Scientific Inquiry
Relevance is being truly involved in the continual evolution of ideas and skills. It's about being committed to evolving. UWG's relevance resides in our mission to serve students in an environment that is caring. Our community is designed for them to experience growth so they can, in turn, productively contribute to society. Our work in strategic planning, new program development and reimagining long-standing programs will make us think hard now about where we can be in the future.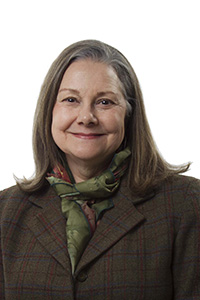 ---
Dr. Dianne Hoff
Dean
As a university, we need students to see the connection between their college experience and their future career. They should never wonder why they're taking a certain course. To that end, UWG offers countless real-life, innovative opportunities for students to gain skills and experience in their chosen majors. For the future, UWG must be bold in thinking about what kind of world our graduates will inherit and shape over the next few decades. We have to prepare them for that future.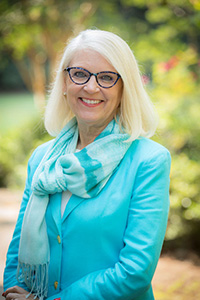 ---
Dr. David Newton
Associate Vice President & Professor of English
Relevance means we offer vibrant, diverse academic programs – as well as support curricular and extra-curricular experiences – that students need to achieve their professional and personal goals. Our campus-wide work on Momentum – a University System of Georgia initiative – contributes to UWG's relevance in supporting student success. The opening of the new Momentum Center reflects our campus-wide commitment to support the diverse needs of students. In the Momentum Center, students can find answers, resources, and support in one centralized location for a variety of questions ranging from finances, financial aid, and registration to advising, academic support, and career exploration.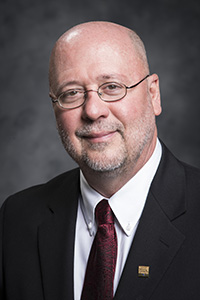 ---
Dr. Meg Pearson
Dean
University College
There's a term in rhetoric, "kairos," which refers to an opportune time for an action. Relevance means that my work has kairos – that what I do has exigence and worth to my colleagues, my students and my community. In University College, we work hard to offer degrees and pathways to students that use the language of our students' futures. For example, we now have a department called Civic Engagement and Public Service; its name resonates with the students' life and career goals, and the degrees in criminology and political science housed here provide the skills and experience students need to achieve those goals. I'd like to continue that work across campus to clarify and showcase our relevance to our community.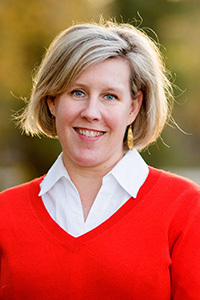 ---
Monica Smith '01
Assistant Dean
Richards College of Business
Relevance involves acceptance, and that acceptance typically involves change. Change is difficult but often necessary. However, we can work together and create real environments where relevance, acceptance and change all exist and are understood. Roy Richards Sr. Hall, the new home of the Richards College of Business that is currently under construction, is designed to be a space relevant to the needs of our students. To be relevant, we must understand what is happening in the world around us. That understanding will allow us to expand our market reach and invite others to benefit from an incredibly relevant UWG experience. Our investment in today's students will allow UWG to partner with tomorrow's leaders.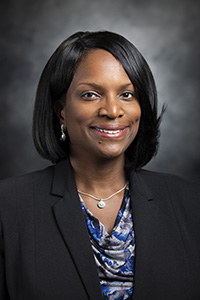 ---
Rickia Stafford
Senior Political Science Major and 2020 Truman Scholar

University of West Georgia
Relevance means there is action being taken that's directly connected to something happening right now. UWG has shown relevance throughout the COVID-19 pandemic by keeping students safe with precautions that are taken seriously by the student body, as well as the university's faculty, staff and administration. We are also in the middle of a huge social movement. The university has cultivated spaces for students to share their voices. As an institution, no matter what department or title you hold, civic engagement should be embraced by everyone. That keeps the institution relevant.