There's No Debating It: UWG Debate Team Director Co-Authors Book on Political Candidates and Campaigns
Share this page
Sept. 18, 2020
Reading time: 3 minutes, 9 seconds
There's very little point in trying to argue with Dr. Michael Hester; you probably won't win. As director of the University of West Georgia debate team, Hester is a master of his craft.
Now, along with fellow alumnus and former debate team member, Randy Evans '80, he has co-authored a book on winning debates with a foreword by a famous political figure who also holds close ties to UWG. 
The book, titled "Winning Political Debates: Proven Techniques for Success," is a how-to guide for politicians who want to hone their debating skills and is available just in time for the first debate of the 2020 presidential election.
The authors draw upon many famous (and infamous) examples from the modern history of political debates to explain the foundational concepts. Hester said he and Evans – who has worked on numerous political campaigns, teaching candidates how to perform in debates – are proud of their final product.
"A lot has been written on political debates," Hester said. "However, everything produced has been an external analysis. That's what makes our book unique. It is written for candidates and campaigns but is done in a style we believe will be accessible to people who are not political candidates. It is wholly different than anything that's been produced on the topic."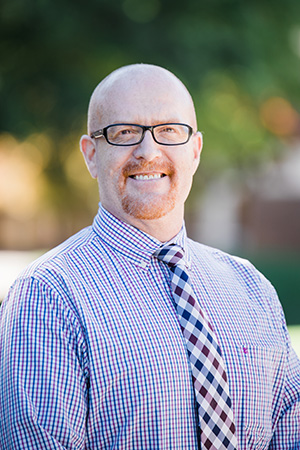 With a foreword by former Speaker of the House – and former history instructor at then-West Georgia College, Newt Gingrich – the three contributors are all debate professionals. Additionally, Evans proposed the idea that all proceeds from the book would be donated to support UWG Debate, an offer to which Gingrich generously agreed and Hester happily accepted.
The idea for the book was inspired by the love for debate instilled in its authors by Dr. Chester Gibson, a former debate coach and chair of the Department of Mass Communications and Theater Arts at UWG. Gibson had a storied career that spanned more than a quarter-century at West Georgia, beginning at the start of the 1970s. 
"Dr. Gibson really turned West Georgia Debate from a student club into an intercollegiate enterprise," said Hester. "He is the common link between myself, Randy Evans and Congressman Gingrich."
Gingrich, a history professor at the time, became fast friends with Gibson. In fact, throughout his political career, Gingrich frequently relied on Gibson to help prepare for political debates during election seasons. 
Gibson's highlight as a debate coach would occur in 1979, when he guided the team of Paul Weathington and Randy Evans to the semifinals of the National Debate Tournament. This "final four" team was one of several from West Georgia that would be among the nation's best during Gibson's tenure. 
Evans also ended up in the political field. As a student, he worked as a volunteer for Gingrich's campaigns (in 1976 and 1978) and would later intern for the congressman. By the end of the 1980s, he was the chair of Gingrich's campaign organization in the successful 1988 and 1990 reelection contests.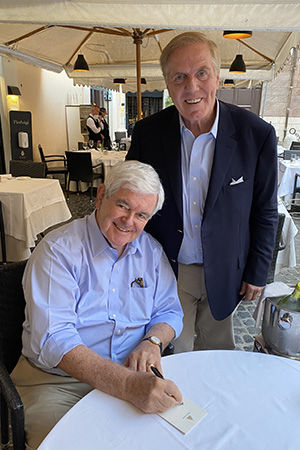 "They were a dynamite team when it came to winning elections, and both cite political debates as important to that success," Hester said. "Their insights into how debates can play a key role in campaign strategy and what candidates need to do to perform well in their debates form the backbone of the book." 
Hester met Evans and Gingrich after enrolling at UWG and joining the debate team. He soon found success as a debater for Gibson and was recognized as one of the top 10 debaters at nationals in three of his four years of competition. 
In 1995, Gibson asked Hester to take over the West Georgia debate team. Twenty-five years later, these three individuals who were all significantly impacted by Gibson have come together to produce this book on his passion. 
"It's nice to come full circle," Hester said.