Under the Gold Dome: UWG Students Thrive in Governmental Internships
Share this page
April 26, 2023
Reading time: 6 minutes, 5 seconds
Five University of West Georgia students seeking experience in the inner workings of government had front-row seats to the process this semester, with four Wolves participating in the Georgia Legislative Internship Program (GLIP) and another serving in the Office of Georgia Secretary of State Brad Raffensperger.
UWG News recently caught up with the five current students at the conclusion of their internships and asked them about the career-connected experiences and connections they found during their time under the Gold Dome.
The Georgia Legislative Internship Program
Participants in the GLIP program earn credit hours toward their degrees while gaining real-world experience and establishing connections with working professionals.
Throughout the course of the program, the selected students work full time in professional offices at the Georgia State Capitol in Atlanta. The internship lasts for the duration of the 40-day legislative session.
Logan Angle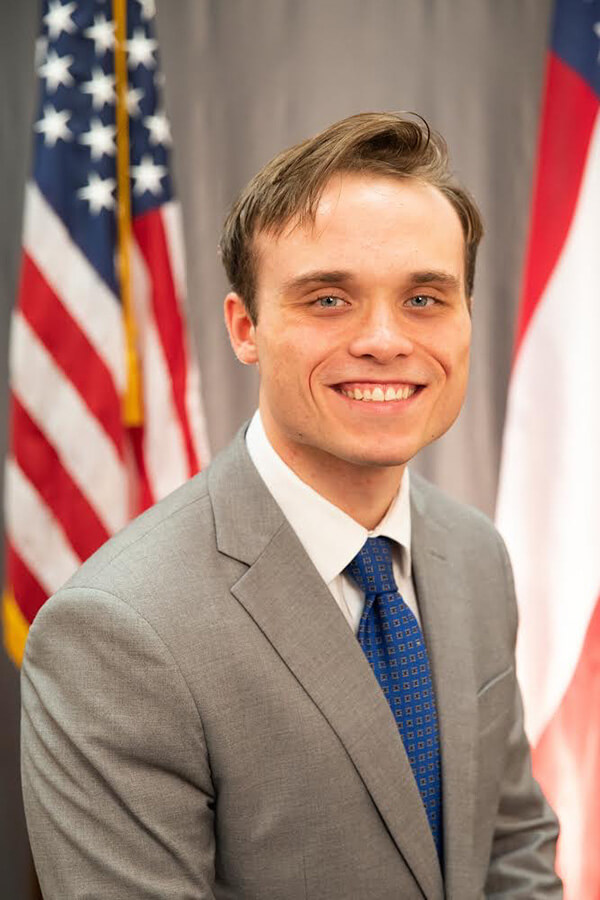 Angle, a senior at UWG majoring in political science with a pre-law concentration, was assigned to Senator Mike Dugan, the chairman of the Veterans, Military, and Homeland Security Committee. The experiences and knowledge presented to Angle throughout this internship were apparent as he reflected on his time during this legislative session.
"Overall, GLIP was an amazing opportunity that I thoroughly enjoyed," said Angle. "Each day, I got to do something new, meet countless people and learn about how the state government operates."
Angle had university assistance along the way, which led him to receive the insight and knowledge given throughout this program. 
"UWG informed me about the internship," explained Angle. "Associate Vice President and Chief of Staff Dr. Russell Crutchfield, Associate Professor in the Department of Civic Engagement and Public Service Dr. Dylan McLean, and UWG President Dr. Brendan Kelly were a great help guiding me through the application process and frequently offered assistance throughout the internship."
Angle learned much about legislative processes and developed an in-depth understanding of the importance of law. 
"While working for the Senate, it was interesting to see how ideas for legislation eventually became law," said Angle. "I was taught great insights into the legislative process and a much deeper appreciation for the law."
Erik Brzoska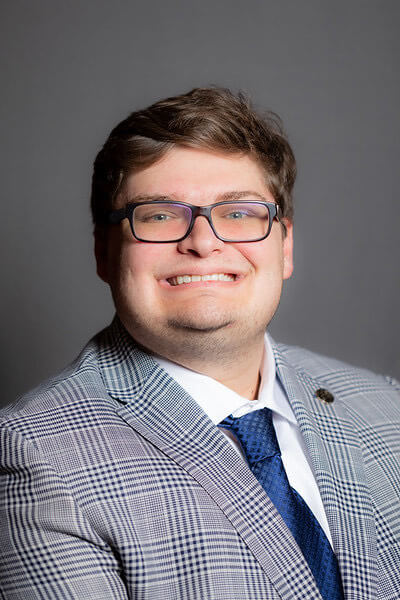 Brzoska, a senior pursuing a degree in political science with a pre-law track and minors in English literature and criminology, was assigned to the Judiciary Committee in the House of Representatives of the Georgia General Assembly under the leadership of Chairman Stan Gunter. 
"I sought out this internship because I heard from my peers and professors that it's an excellent experience for people who want to work in governmental affairs and gain valuable work skills," said Brzoska. 
Brzoska noted several UWG faculty members who assisted him in this journey. 
"Associate Professor in the Department of Civic Engagement and Public Service Dr. Dylan McLean and Dean of University College Dr. Karen Owen introduced me to this program and helped me with the application process, which was critical to my acceptance into the program," shared Brzoska. "UWG helped me gain this opportunity by supporting me to follow my interest in public affairs."
Often, immersion in one's field can provide the most crucial aspects needed to obtain the necessary knowledge to succeed.
"GLIP taught me how the state government and its offices operate," explained Brzoska. "The experiences I've had will help me greatly when pursuing and finding success in future career opportunities. I believe students interested in making a difference in their communities should apply to the program. It's a great opportunity to participate in the process of changing people's lives for the better."
McKay Kelley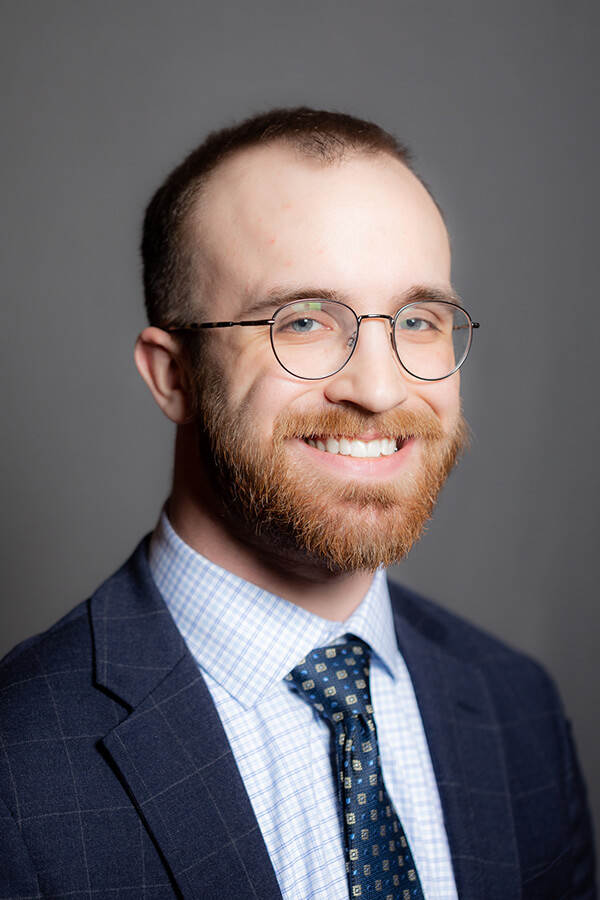 Kelley, a senior majoring in political science, was assigned to the Transportation and Juvenile Justice committees and worked directly with Chairman Rick Jasperse and Chairman Mandi Ballinger, the secretary and vice chair of the Rules Committee, respectively.
"I have always been interested in the structure of politics and how the system works on a practical level," explained Kelley. "Once I was encouraged to apply by my mentors, I couldn't pass up the opportunity." 
Kelley recounted several professors who encouraged him to pursue GLIP.
"Dr. Kelly and Dr. Crutchfield talked with me about the importance and utility of the internship," said Kelley. "Dr. McLean, the coordinator, was an amazing asset in assisting me from step one to the end of the process."
Kelley leaves his fellow Wolves pursuing political science with a few words of advice. 
"This internship taught me critical information and those invaluable hands-on lessons have put me on a higher level than before I took part in the internship," said Kelley.
"Take every opportunity you can in your undergraduate career to meet your professors and other professionals in your field. This can open the door for you to learn about great opportunities to improve your professional network."
Benjamin Ryan Smith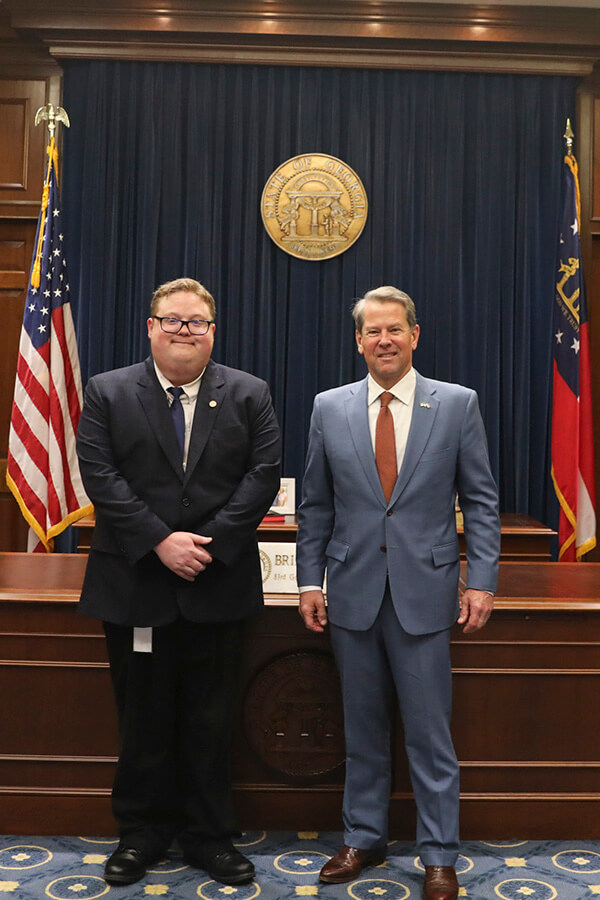 Smith, a senior majoring in history with a minor in political science, was assigned to work with the House Media Services Office. 
Smith found that a plethora of UWG faculty provided him with the confidence and information needed to obtain this internship.
"It was an excellent experience," Smith said of the program. "UWG has been immensely helpful in preparing me for this internship and the application process. I have nothing but praise for the professors of the history and political science programs."
GLIP has allowed Smith to explore career paths and potential connections for his future endeavors upon his graduation in December. 
"I've been working on the House floor helping record and stream content," explained Smith. "I've made a lot of connections just by expressing my interest in working in state government because of this internship."
The Secretary of State's Internship Program
Students who intern in the Secretary of State's Office get an inside look at how the state-level agency operates and gain hands-on experience assisting in various divisions of the office. The work of the agency includes the overseeing of state-wide elections and the state securities' market, granting professional licensing and tracking corporate filings. 
Sydney Severin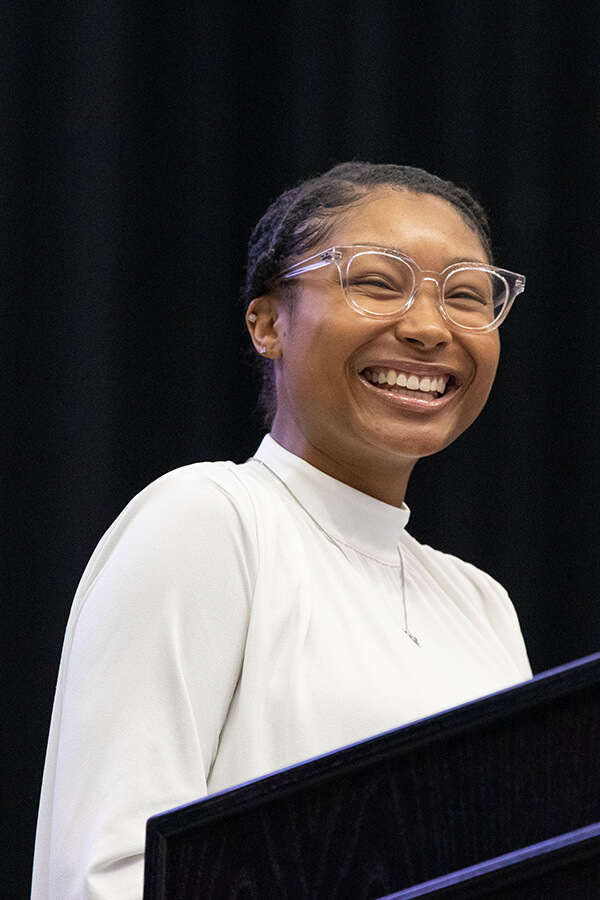 Severin, a senior with a double major in marketing and finance, spent the final semester of her undergraduate experience at UWG in the Office of Georgia Secretary of State Brad Raffensperger. 
Severin found her participation in this internship to be a result of her involvement as president of the Student Government Association at UWG. Her experience and time as a leader gave her crucial skills to obtain this opportunity. 
"As the SGA president, I represent the university at various conferences, and at one of these events they advertised an opening at the Capitol," explained Severin. "I put my email address down, they followed through with an interview, and I was fortunate to be offered this opportunity during my last semester as an undergraduate."
Apart from Severin's ambition, her educational support system contributed to supporting her during this time. 
"Vice President of Student Affairs Dr. André Fortune and Drs. Kelly and Crutchfield were my advocates throughout this entire journey," said Severin. "The Office of Career and Graduate School Connections also prepared me by helping me develop a credible resume and to appeal to working professionals." 
Severin believes her experience in the Secretary of State's office provided her with opportunities she would have otherwise not had access to without participating in the program. 
"At only 21 years old, this internship put me in many rooms that I didn't think I could be in and had conversations I didn't think I could have with elected officials, like the governor," asserted Severin. "There are endless opportunities out there. You just have to apply yourself."