UWG Partners with Great Point Studios for Experiential Learning Opportunities
Share this page
Aug. 2, 2023
Reading time: 2 minutes, 47 seconds
The University of West Georgia and Great Point Studios are pleased to announce the signing of a groundbreaking partnership, solidifying their commitment to advancing film, media and computing education in the region. The strategic partnership aims to provide unparalleled experiential learning opportunities, expand academic programs and boost economic development for the local community.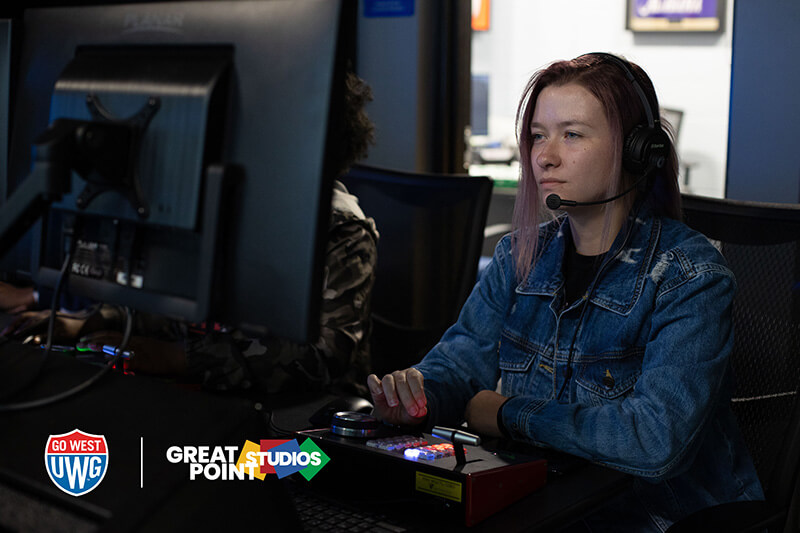 The partnership aims to achieve the organizations' collective vision of creating a talent pipeline of highly skilled graduates in the fields of film and media production, communication, digital editing, computing and related areas. Students will learn alongside professionals in the industry at the 500,000-square-foot film and television complex Great Point Studios is constructing in Douglas County.
"We are thrilled to partner with Great Point Studios to create transformative, career-connected opportunities for our students," said Dr. Jon Preston, provost and senior vice president for academic affairs at UWG. "This collaboration aligns perfectly with our commitment to offering an education of both the head and the hands, as well as empowering our graduates to launch their careers upon graduation – if not before."
Key elements of the partnership include:
Enhanced Academic Programs: The partnership will enable UWG to offer students cutting-edge courses and stackable credentials aligned with industry demands, fostering a generation of highly skilled professionals in the rapidly evolving media landscape.
State-of-the-Art Facilities: GPS will provide UWG students access to world-class studio and production facilities, including sound stages, editing suites and equipment. This collaboration will enable students to gain hands-on experience in a real-world production environment.
Experiential Learning Opportunities: Through workshops, seminars and mentorship programs, students will receive invaluable guidance from industry professionals, preparing them for successful careers in the film and media sectors.
Economic Development: By developing a local talent pool and facilitating job placements, the partnership aims to drive economic growth, expand career opportunities, and meet the workforce needs of Georgia's thriving film, media, and computing industries.
Robert Halmi, founder and CEO of Great Point Studios, expressed his enthusiasm for the partnership, as well.
"At Great Point Studios, we understand the important role that education plays in the future of the film and television industry," Halmi said. "Our partnership with the University of West Georgia will allow us to offer front-line industry access and experience to local students, which in turn will pave the way for the future of our business. We are thrilled to help bring this shared vision to Douglas County."
The memorandum of understanding (MOU) signed by both organizations began July 1, 2023, and both GPS and UWG are committed to a long-term partnership to benefit the community and local economy for years to come.
Dr. Brad Yates, dean of UWG's School of Communication, Film and Media, said the collaboration will not only enhance the school's academic offerings but also reinforce its commitment to providing students with the real-world experience essential to their success in the industry.
"We are thrilled about this exciting partnership with Great Point Studios, which brings a world-class film studio right to our doorstep in Douglas County," Yates said. "The proximity of the studio to our campuses opens up robust opportunities for our students to immerse themselves in the dynamic world of film and media production. We look forward to witnessing our students' creative talents flourish as they work side by side with industry professionals in this state-of-the-art facility."
To learn more about how you can leverage the benefits of this partnership, please contact UWG's Office of the Provost at provost@westga.edu.